Liberal Party (LP) standard bearer Mar Roxas said that the election on May 9 is a choice between having an iron-hand rule or maintaining democracy.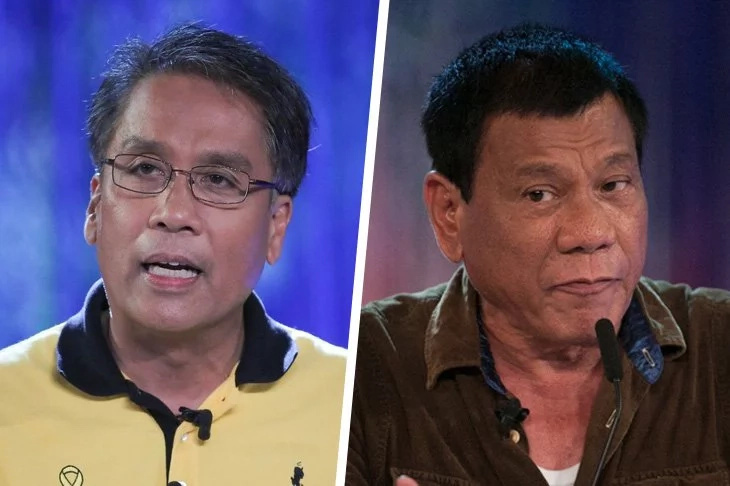 Photo source: Abscbn.com
According to Roxas, choosing his rival presidential candidate Mayor Rodrigo Duterte and vice presidential candidate Senator Bongbong Marcos means the public is voting for the death of democracy and the birth of martial law.
Roxas emphasized that the kind of leadership Duterte-Marcos have for the Philippines is the exact opposite of what he and Leni Robredo wish to establish.
"The differences of the Roxas-Robredo tandem with that of the Duterte-Marcos is very clear and very obvious," Roxas said.
"The Roxas-Robredo is for democracy and for clean and transparent governance while the Duterte-Marcos is for the return of martial law, a return of violence," he added.
Remembering how the Philippines was unable to pay its foreign debts due to the corrupt government, the LP candidate recalled the country went bankrupt during the two decades of senior Ferdinand Marcos regime until his expulsion in 1986 via Edsa People Power Revolution.
He also addressed that most Filipinos left their families to work abroad because of the Marcos administration.
Roxas pointred out that Duterte and the late Ferdinand Marcos Sr. share the "same character" – someone "who thinks he's always right."
"He's the only who would make the decision for the entire country. If you try to oppose him, he will hurl invectives at you, insult you, threaten you," Roxas said.
He furthered that if Duterte wins, there is a high chance the country will be in turmoil again and quoted how Duterte already warned the Filipinos of a "bloody one" if he wins. Roxas also recalled how Duterte plans to abolish the Congress, the Commission on Human Rights and other government agencies if they go against him.
"It only means that we will again experience martial law," Roxas added.
Source: Kami.com.ph