Former Coron Mayor Reyes granted bail
Former Coron Mayor Mario Reyes was granted bail on Friday, May 6, by the Palawan Regional Trial Court (RTC) in connection with the 2011 murder of environmental crusader and broadcaster Gerry Ortega.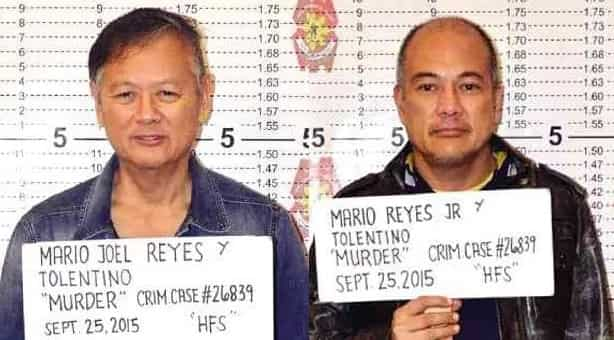 RTC Branch 52 Judge Angelo Arizala, in a ruling, permitted the ex-mayor to post bail worth Php. 500,000 for his conditional and temporary liberty.
Former Palawan Governor Joel Reyes, Mario's brother and suspected mastermind, is yet to be allowed to post bail by the court.
The Reyes brothers went missing at early 2012 subsequent to the issuance of arrest warrants against them. On September 20, 2015, they were arrested in Phuket, Thailand after more than three (3) years on the run and extradited to the Philippines. They were detained at the Puerto Princesa City jail.
During their arraignment for said charges, both Joel and Mario refused to enter a plea.
Joel Reyes is running for mayor of Coron whilst Mario aspires to be his vice mayor.
Gerry Ortego was killed by a gunshot in a used clothes store in Coron. He accused the former governor of misusing the Malampaya fund and exposed corruption in Palawan.
"They petitioned for bail in order to allow them to campaign before May 9. Our family expresses disappointment (over) the court ruling. However, we will withhold further comments until such time that we and our lawyers have carefully reviewed the ruling," Ortega's family said in a statement.
Judge Arizala, in a ruling released last July 8, 2013, allowed the owner of the licensed pistol allegedly used in the killing of Ortega, Romeo Seratubias, to post bail in the amount of Php. 300,000. However, the judge denied the bail petition of Arturo Regalado, another suspect.
The gun man who shot Ortega, Marlon Recamata, was punished to a life imprisonment sentence three years ago.
RELATED: Arroyo, granted to cast vote on May 9
Source: KAMI.com.gh