- One of the leading causes of early child and infancy death is weak immune system that is primarily linked to very little or no breastfeeding at all
- UNICEF partnered with the DOH to launch a mass breastfeeding event on August 5, 2018
- The event took place in order to promote breastfeeding's crucial role in every child's health as well as to combat the increasing number of child deaths
PAY ATTENTION: Click "See First" under the "Following" tab to see KAMI news on your News Feed!
The government-supported event was led by several hundreds of mothers who went to the event to promote the benefits of post-birth nursing and its long-term health advantages on the child. The event also aimed at discouraging parents to give supplement their babies' nutritional needs using formula milk.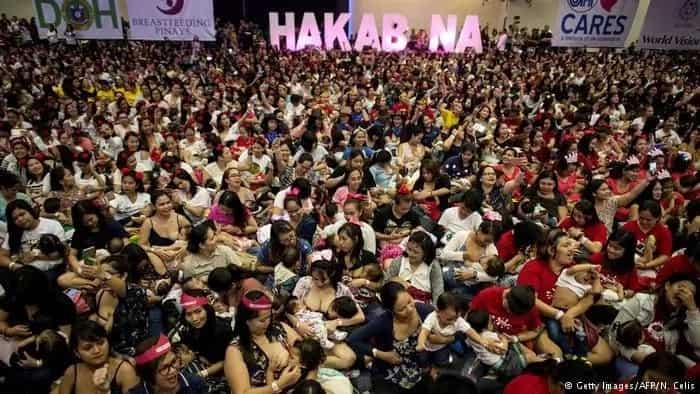 KAMI learned about the said event as a worldwide news and awareness spread not only locally, but internationally in hopes to reduce the increasing number of child deaths per annum.
The health awareness event was held in Pasay City at the Mall of Asia Arena, where some 1,500 mothers simultaneously nursed their babies in support of WHO's call to reject formula milk as substitute to natural bre@st milk.
The Department of Health, in partnership with SM Cares, and World Health Organizaion (WHO) and United Nations Children's Fund (UNICEF), encouraged that bre@st milk does not have a substitute and so moms all over the world must unite to erase the societal stigma about the negative image of breastfeeding in public.
All together, moms danced to the beat of music and rocking their babies in their arms while feeding on the gift of mom's natural milk.
The international agencies also used the event as a way to urge the government in restricting the marketing of infant formulae, which they deem may be harmful at a young age.
According to WHO and UNICEF, the recommended time range of breastfeeding is six months, beginning from the first hour of birth that is most crucially deemed as immediate baby's needs.
In the foregoing agencies' report this year, three out of five babies receive meager to no bre@st milk at all, which leads to higher risks of infant deaths, diseases, and infections. The study was done globally as an annual report.
In the Philippines, moreover, 27 out of 1000 was the 2016's mortality rate among children growing up until 5, who had not reaped the benefits of mom's milk.
According to the organizer of the event, Rose Padua, there were other 61 cities that participated over the weekend, as part of the August 1 thru 7 2018 week-long international celebration.
The weekend event was said to be one with the World Breastfeeding Week, which was first founded in 1992 by World Alliance for Breastfeeding Action (WABA). Today, the event is being celebrated by 170 countries, and counting.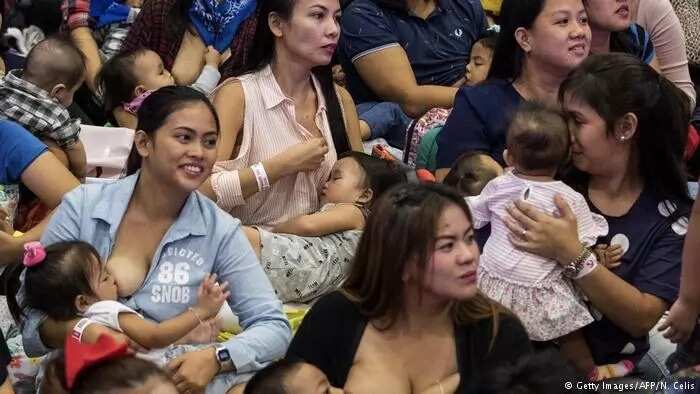 Recently, our group did another social experiment, and this time, our aim is the safety of the children in public places. How safe are they in public places? Find out and learn how it ended with the video below. Get more exciting, fun, insightful, and hilarious videos by clicking here - HumanMeter YouTube channel
Source: Kami.com.ph