- A viral video of a fuming woman from Qatar is making rounds online in which she blames Filipinas for her lost belongings
- The woman also warns those at fault as she will kill them if seen up close and also wishes all Filipinos to be banished from Qatar
- The viral video has garnered over 6,000 views as of this writing and netizens got furious with the woman in the video
PAY ATTENTION: Click "See First" under the "Following" tab to see KAMI news on your News Feed!
On Tuesday, Facebook page CIS Media uploaded a viral video of an Arab woman from Qatar is throwing expletives over her loss of belongings which she allegedly puts the blame on Filipinas whom she encountered.
KAMI learned about her complaints because it has been making rounds throught the Internet when she complains of lost 1,000 QR (qatari riyals) and her 'golden abaya'.
The woman also promises to get them to justice and assures every one that any Filipina wearing a golden abaya was the one of those who stole from her.
She was later identified by netizens as 'Macanka Ignjatovic', working for a company in Doha, Qatar. Netizens say that she's probably not a natural-born Qatari and may just be one of the many expats in the city.
The netizen who found her profile on Facebook, Ernie Sagabaen De Vera, also said that Ignjatovic is not really based in Qatar and may be from Serbia.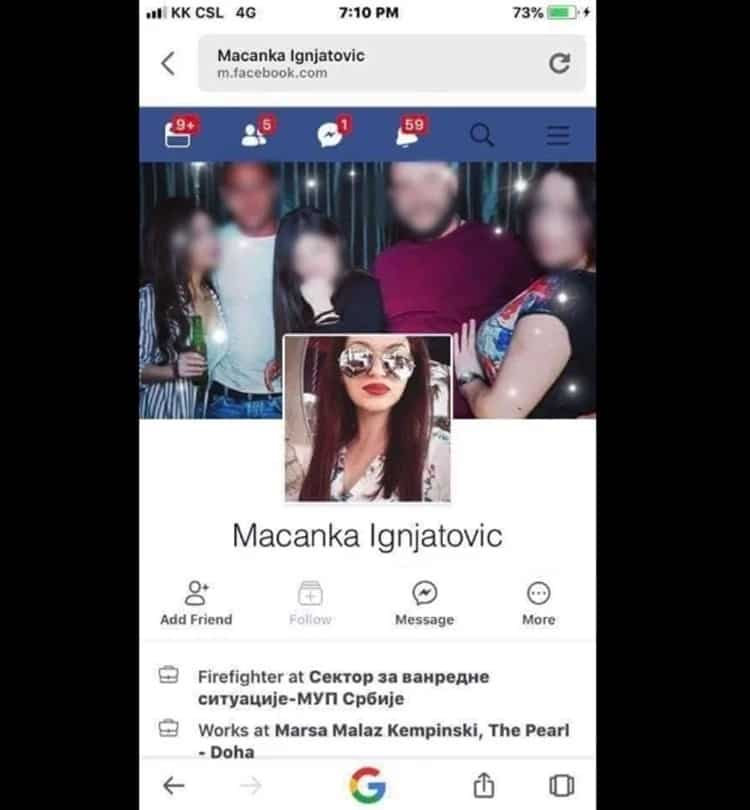 Ignjatovic also curses that Filipino should get out of Qatar and finds them just like the alleged Filipinas who stole her money and abaya.
Netizens are fuming over this video that has almost 7000 views and counting, and they have also given their take on the issue:
"Mukha kang camel bwesit ka!??. Me ebedensya ka kaya??? Bobo kala mo mganda ei? Ganda ka?????"
"Wahaha watch out ur mouth before u spit out some bad word...illiterate girl."
"Eat your stupid word .your mouth is full of maggots"
"Cno b kc ung nagnakaw ng gamt nya?pati lahat tuloy jan,nadadamay"
Watch the full video below:
In our recent social experiment, we've asked some of our netizens about what it is like being single? Find out what our millennials now have in mind with the word "single." Get more exciting, fun, insightful, and hilarious videos by clicking here - HumanMeter YouTube channel
Source: Kami.com.ph