Vice presidential candidate and Senator Antonio "Sonny" Trillanes IV issues a statement after thousands of Mayor Rogrido "Digong" Duterte supporters cried foul over the most-talked about 30-second ad was shown on the national television on Thursday night.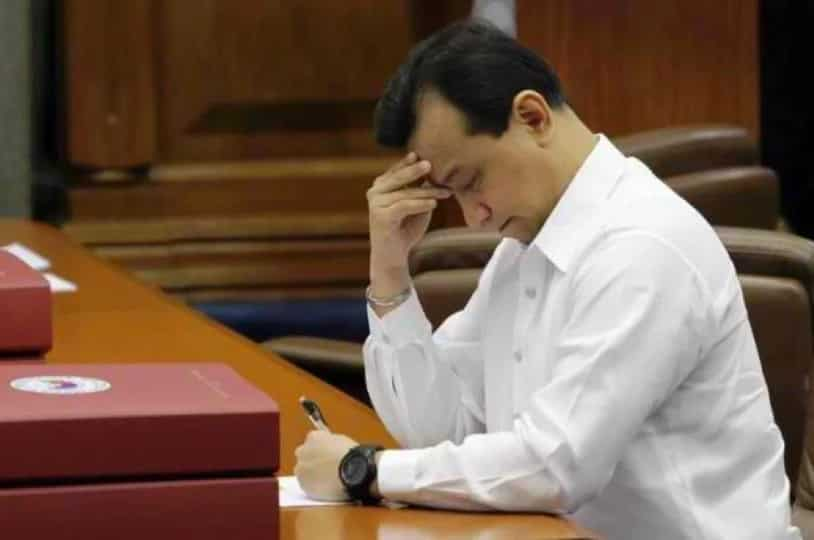 "The truth definitely hurts," Trillanes said.
The negative television advertisement included children who questioned selected undesirable acts and expressions of the mayor from different interviews and speeches. It was paid by Senator Trillanes.
"The children were purposely used to hammer the message that they should always be part of the consideration in our choice of leaders of the country not only because it is for their future but also because they will emulate these leaders," he said.
Trillanes even defended that they strictly followed the laws regarding the use of children.
"Besides, the children were shown in a positive light and all pertinent laws were strictly followed," he justified.
"But wait, Dutertards are suddenly concerned about children? Yet they laugh every time Duterte cusses and jokes about his penis and rape not realizing that children are listening too? Such hypocrisy, right? Now, that's what the ad is all about too," Trillanes questioned.
Supporters of the mayor attacked said advertisement naming it "black propaganda" and suspecting it to be a clear case of child abuse.
Because of this controversy, the hashtag #DuterteTillTheEnd trended on twitter.
Just days before the national elections, the mayor still leads the final Social Weather Station survey with 33% of preference. Senator Grace Poe falls on the second having 22%. Liberal Party standard bearer stayed at the third with 20%. At the fourth place is Vice President Jejomar Binay having 13%. Senator Miriam Defensor-Santiago has 2%.
The BusinessWorld-SWS pre-election survey was conducted May 1 to May 3 through face-to-face interviews. The respondents were 4,500 validated voters nationwide. It has sampling error margin of ± 1 point.
Source: KAMI.com.gh