- An unnamed PUP senior high school student went viral after she was captured on video feeding a homeless guy
- The girl did not merely leave the homeless with food but took the time to feed him
- A netizen was passing along and caught the whole happening on video
PAY ATTENTION: Click "See First" under the "Following" tab to see KAMI news on your News Feed!
Students today are often regarded as indifferent and without any care in the world. They go about their own tasks not minding others.
However, there are still exemplary students who do not go with the norms. They still care and KAMI has found one such student, when a video of her was posted by a netizen.
She's a senior high school student from the Polytechnic University of the Philippines.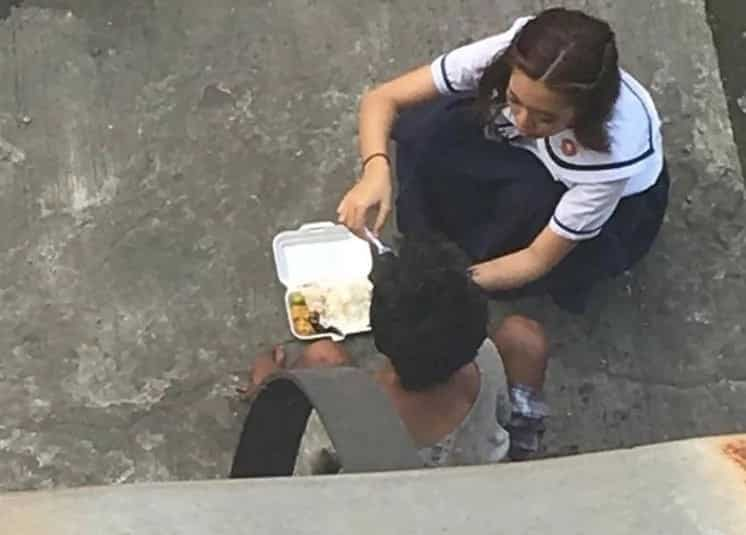 The said student didn't just give alms to the homeless man,but she went out of her way to give the guy a decent meal.
She also fed him with a spoon, which was a sight that one should definitely behold.
Many people were amazed at what the student did, considering that she defied the usual perception on teenagers today.
With her video shared so many times, one could hope that her act of kindness will resonate well with others and could also influence more students to have the heart towards the poor.
Street Vox Pop - Asking women what kind of male boy they prefer? on Kami YouTube channel This video simply shows the surprising preference of women when it comes to the type of man that they prefer, or rather, want.
Source: Kami.com.ph