Mary Jane Veloso excluded from execution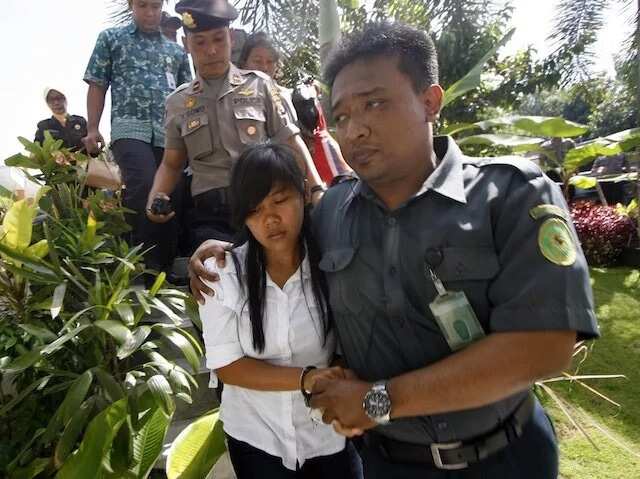 Mary Jane Veloso is not included in the list of the next round of executions prepared by the Attorney General's Office (AGO) in Indonesia according to a Jakarta Post report.
The report on April 30 quoted Indonesia Attorney General Prasetyo saying that they "respect the legal process that is taking place in the Philippines" as legal procedures continue in a separate but related case in the country.
In a text message to GMA News Online, lawyer Edre Olalia of the National Union of People's Lawyers (NUPL), who represents the Veloso family in the case against Veloso's recruiters, acknowledged Prasetyo's statement. "It is with a sigh of relief to know her life is rightfully spared again even as we will leave no stone unturned to legally vindicate her or work harder for her clemency or both," Olalia said.
Prasetyo, however, noted that there will be a third round of executions this year. He declined to name the list and denied that the executions will take place next month. "No not in May. Just wait. You will be informed. The government has decided to carry out the executions. It is only a matter of time," he added.
Fourteen drugs convicts were executed in Indonesia last year despite resentment from human rights activists worldwide and governments. Veloso was on the list of executions but was granted reprieve.
Prasetyo said they respect the rights of people facing execution and that execution would be implemented after the completion of legal procedures. "If people are saddened by the execution, we are saddened too," he noted.
Veloso who said was deceived by her recruiters into bringing illegal drugs to Indonesia, is sentenced to death for the 2.6 kilograms of heroin he brought to the Yogyakarta Airport in 2010.
The NUPL noted that Veloso has been on the execution list for six years already, The group urged that the government should "reopen official channels and strongly appeal for clemency" so she could finally be removed from the death row in Indonesia.
"We cannot twiddle our thumbs and be obsessively compulsive with the coming elections and leave nobody looking after Mary Jane while she is waiting on death row," the group said.
Source: KAMI.com.gh