Filipinos will choose their next generation of leaders today.
Philippines Elections 2016 will determine the future of the nation. Over 54.4 million registered voters will troop to a total of 92,509 clustered precincts nationwide. Overseas, more than 1.38 million voters are expected to vote in 82 foreign posts during the month-long absentee voting.
11:45 PM: Alan Peter Cayetano to hold Dept. Of Foreign Affairs under Duterte's administration.
11:34 PM: Senator Grace Poe concedes. Congratulates Davao City Mayor Rodrigo Duterte.
8:51 PM: Liberal Party optimistic with Panay and Bicol votes.
7:45 PM: UPDATE Partial/Unofficial Presidential Results
7:27 PM: In Laoag City, Provincial Board of Canvassers has not yet to receive results as PLDT signal is down.
7:23 PM: Technicians hard at work in fixing transmission glitches.
7:09 PM: Duterte garnered 7M of partial/unofficial votes.
7:01 PM: UPDATE Partial/Unofficial Vice Presidential Results:
6:59 PM: UPDATE Partial/Unofficial Senatorial Results:
6:53 PM: UPDATE Partial/Unofficial Presidential Results:
6:51 PM: Duterte to impose 1am curfew when elected president.
6:24 PM: Communist leader Joma Sison addresses Duterte as President Duterte.
6:22 PM: Some precincts having difficulty transmitting results due to weak signal.
6:11 PM: PDP-Laban's spokesperson: We're confident Mayor Rodrigo Duterte will win as president.
6:05 PM: Update: Partial/Unofficial Presidential Results - Comelec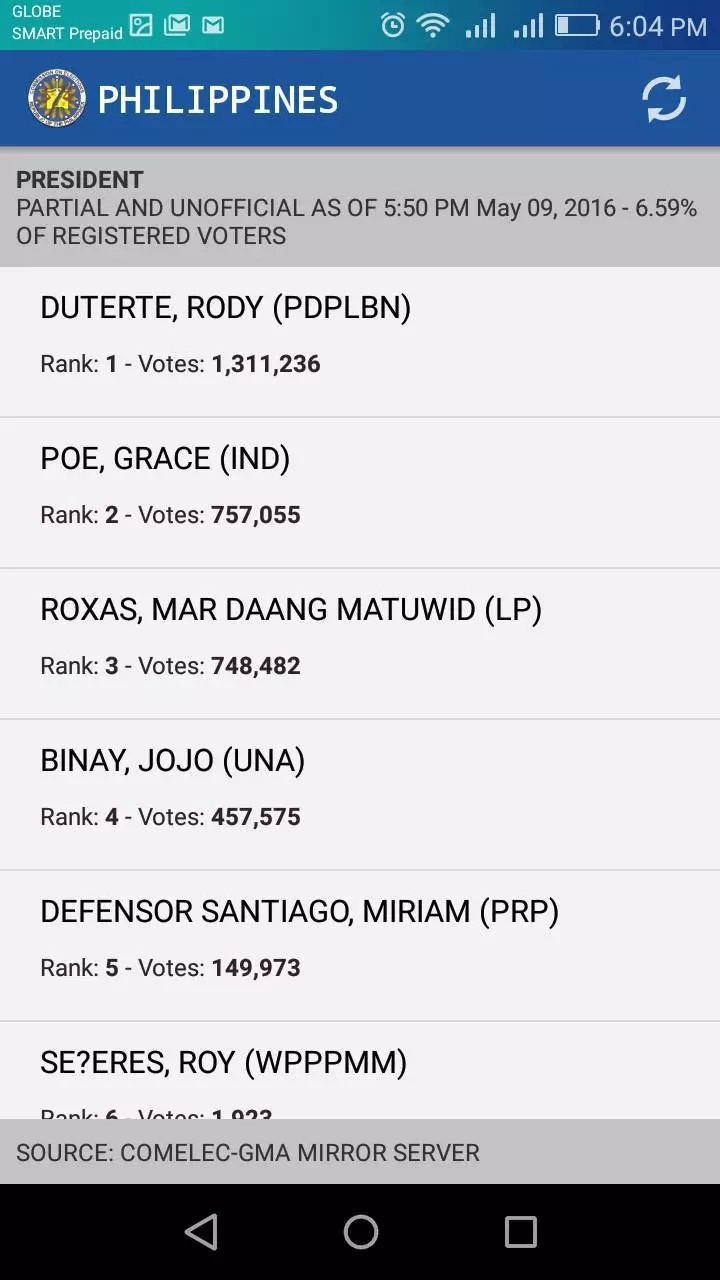 6:02 PM: Update: Partial/Unofficial Vice Presidential Results - Comelec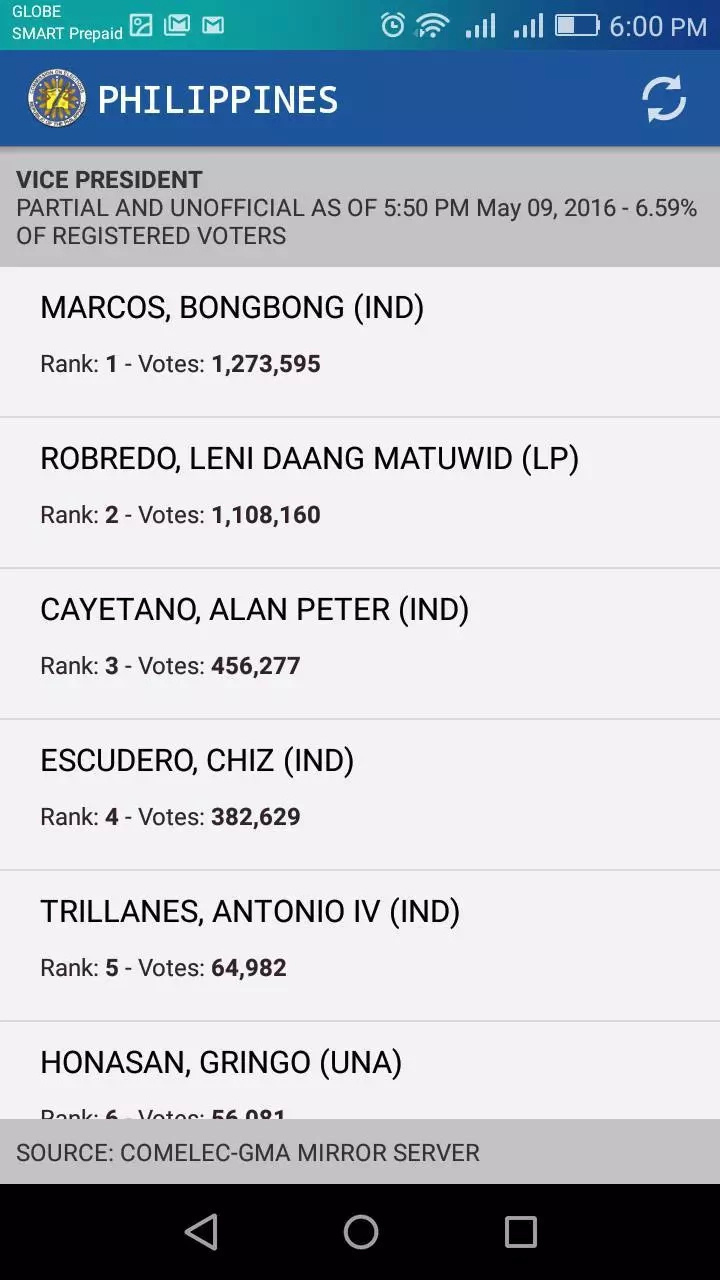 6:01 PM: Update: Partial/Unofficial Senatorial Results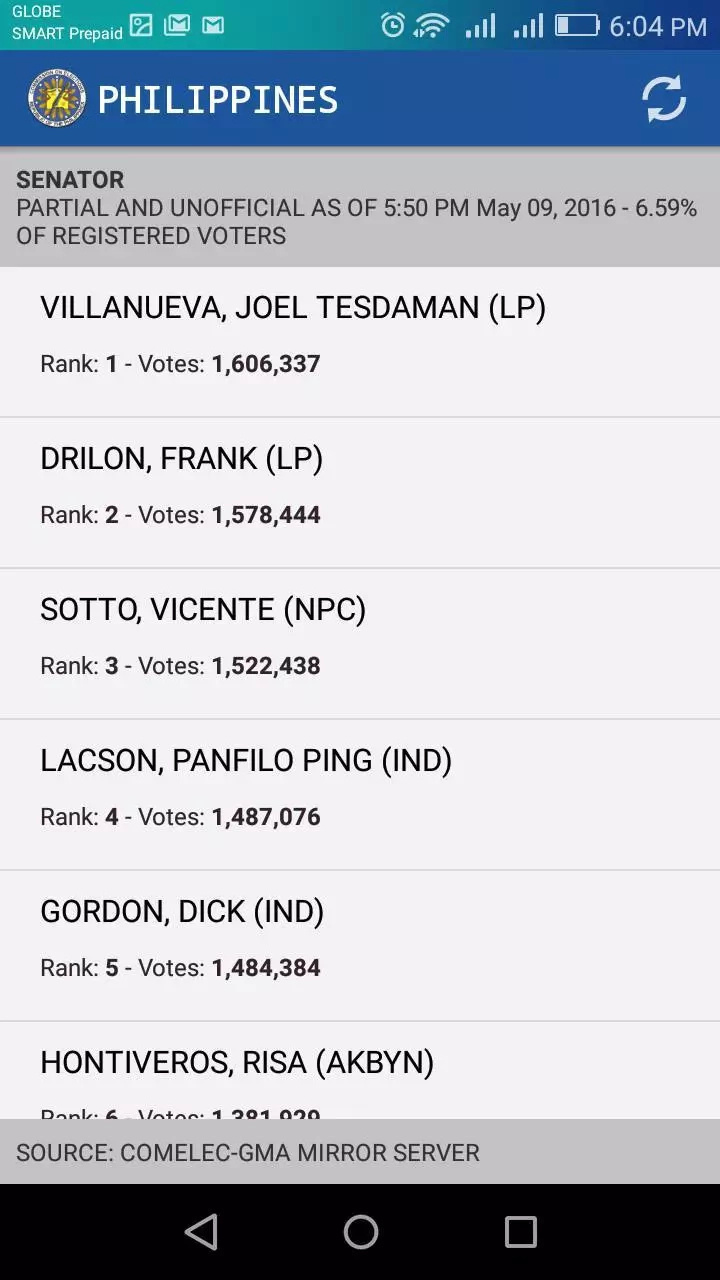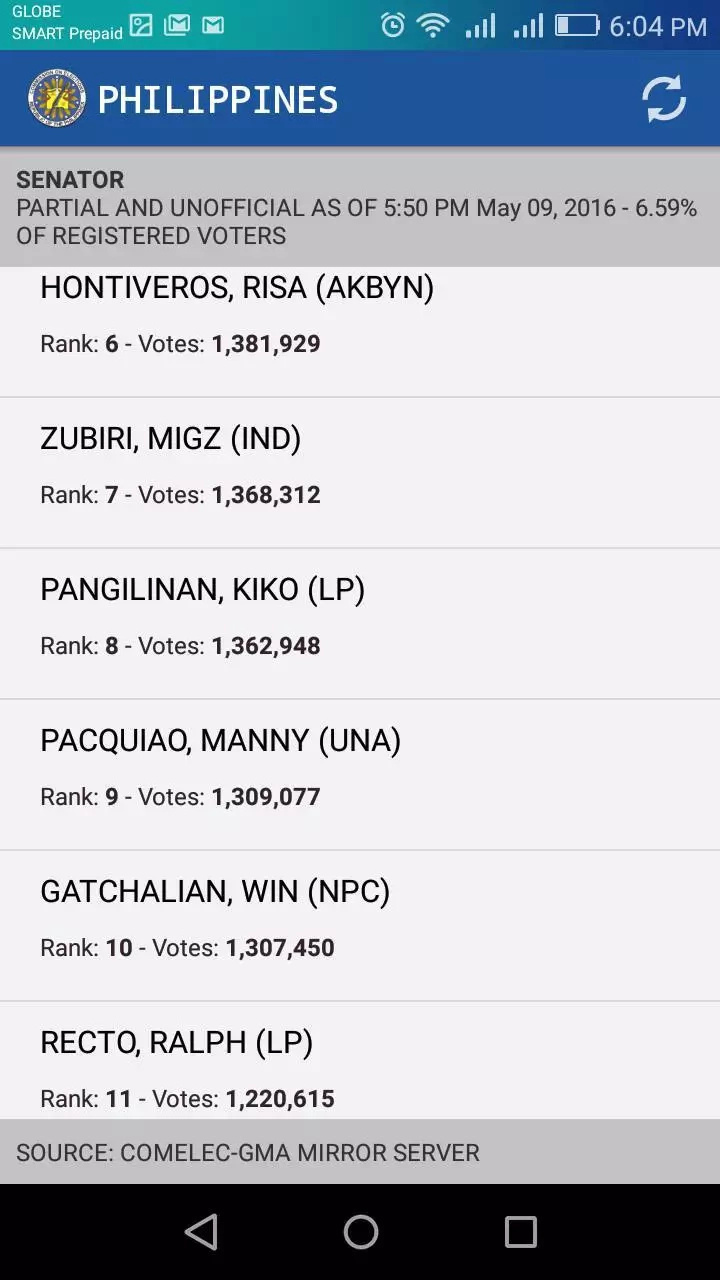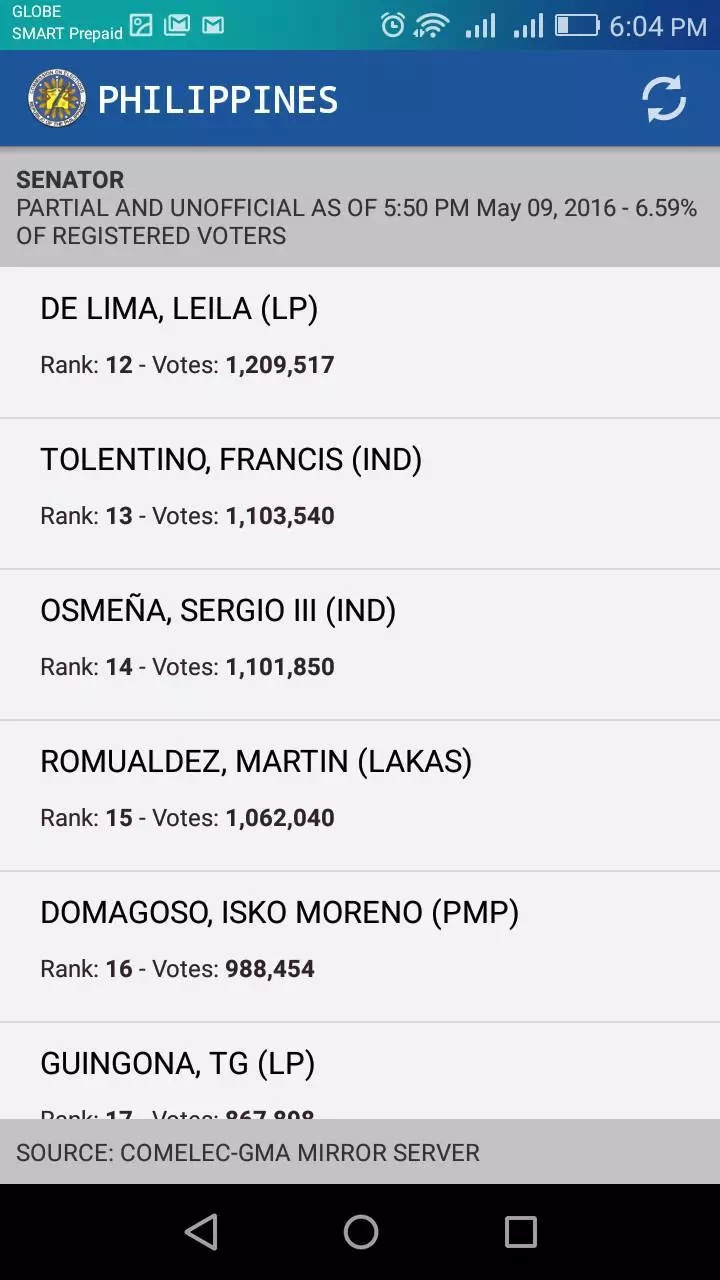 6:00 PM: VOTING OFFICIALLY CLOSED!
5:56 PM: M203 grenade exploded near Lanao del Norte school. Gunfire disrupted polls in Maguindanao. - Reports
5:44 PM: UPDATED results from PPCRV: 1. Duterte- 631,814 2. Roxas- 360,198 3. Poe- 358,596 4. Binay- 216,473 5. Miriam- 71,208
5:39 PM: Ballot, VCM theft reported in Lanao del Sur - AFP
5:20 PM: Partial/Unofficial Results (Senators) - Comelec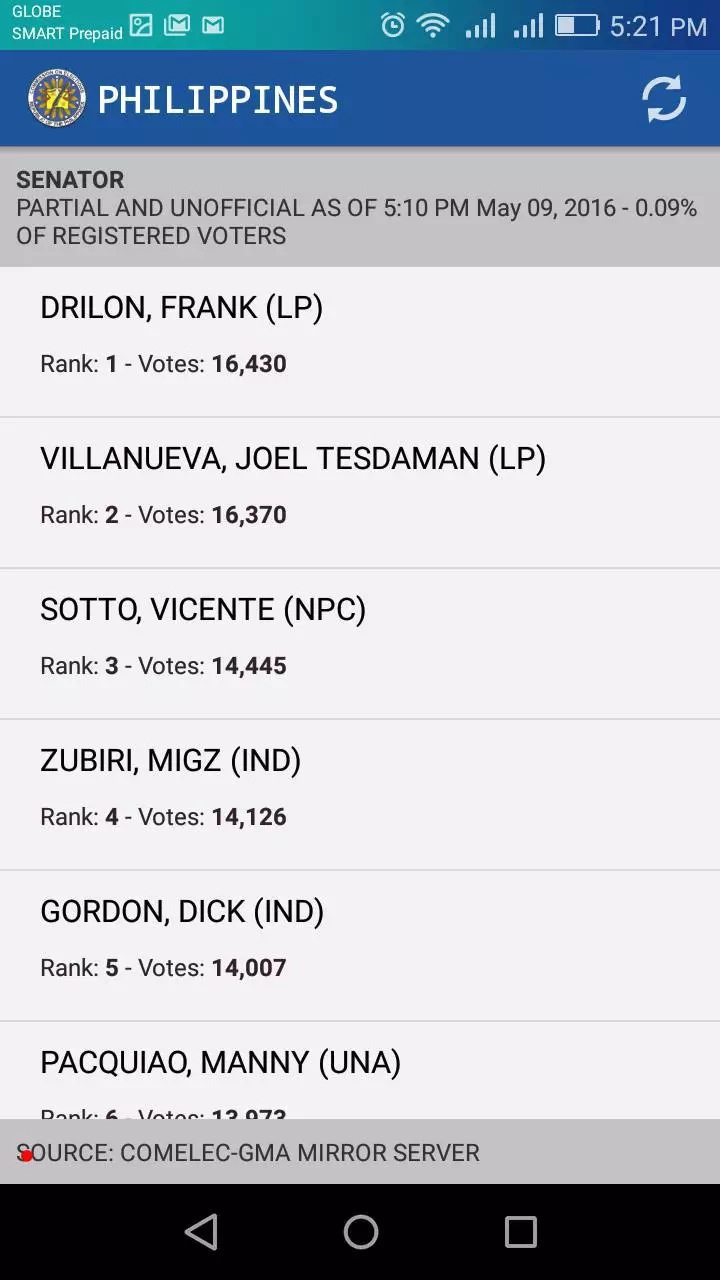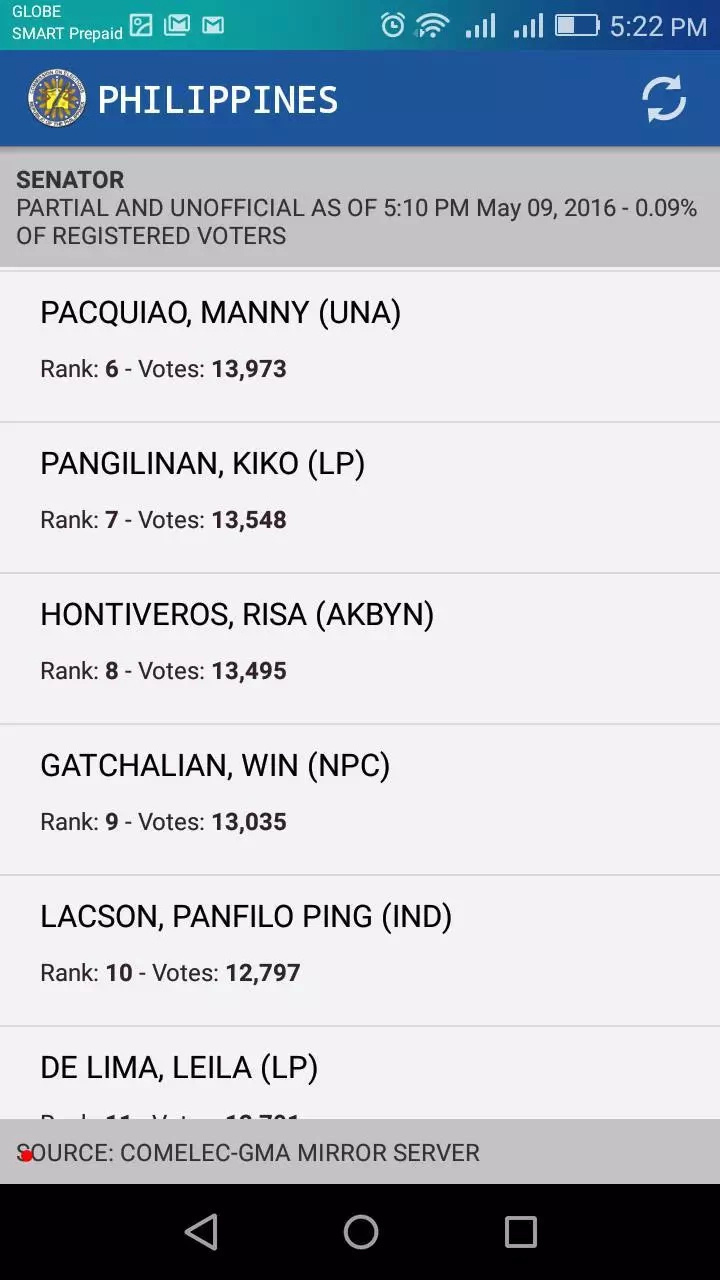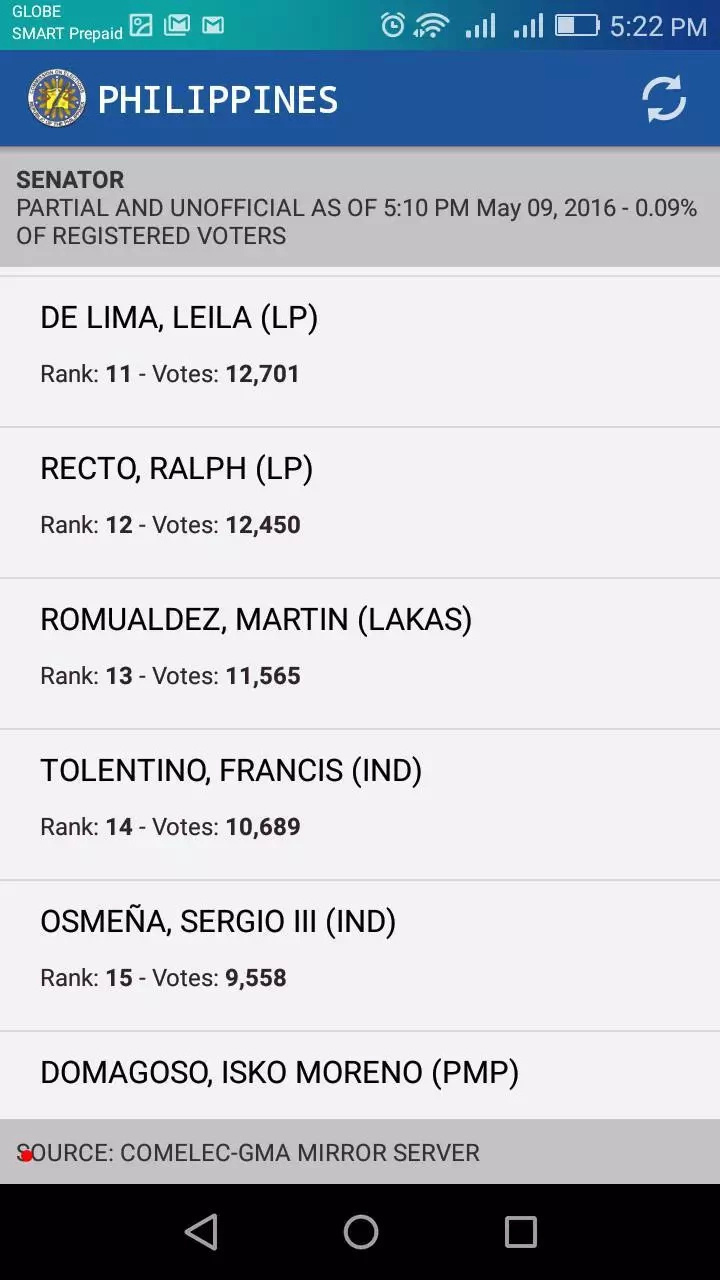 5:20 PM: Partial/Unofficial Results (President and Vice President) - Comelec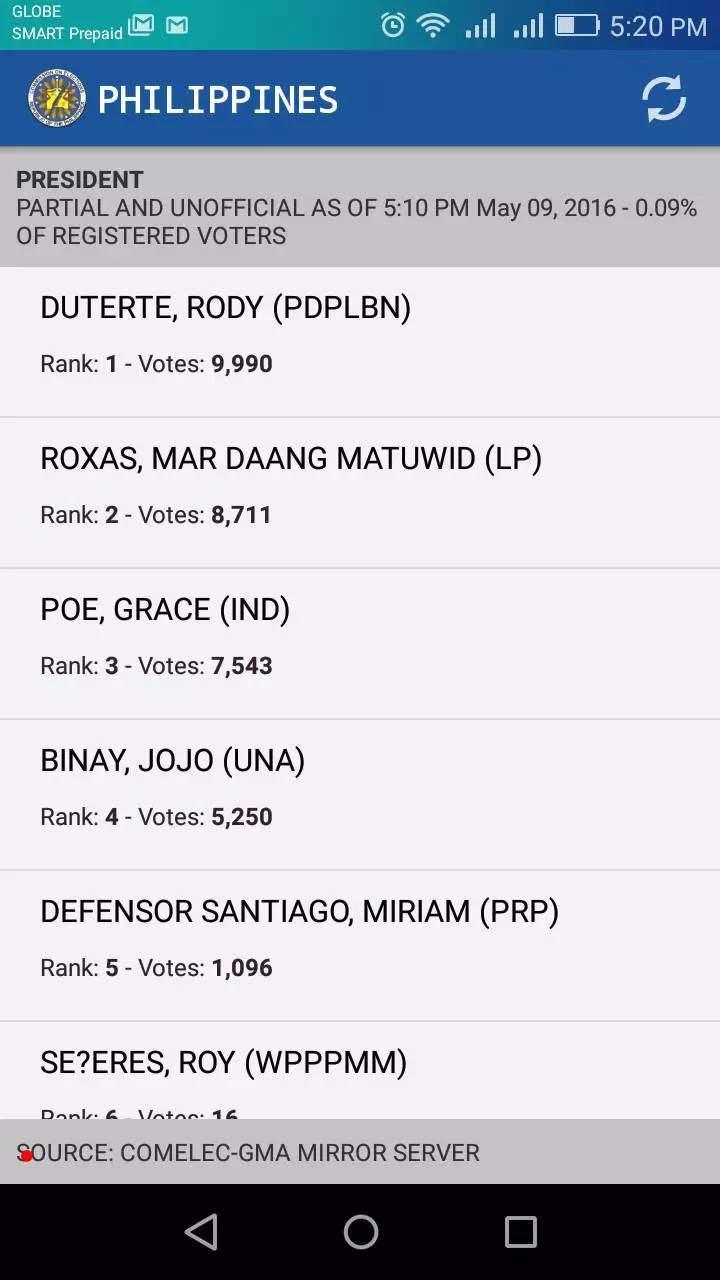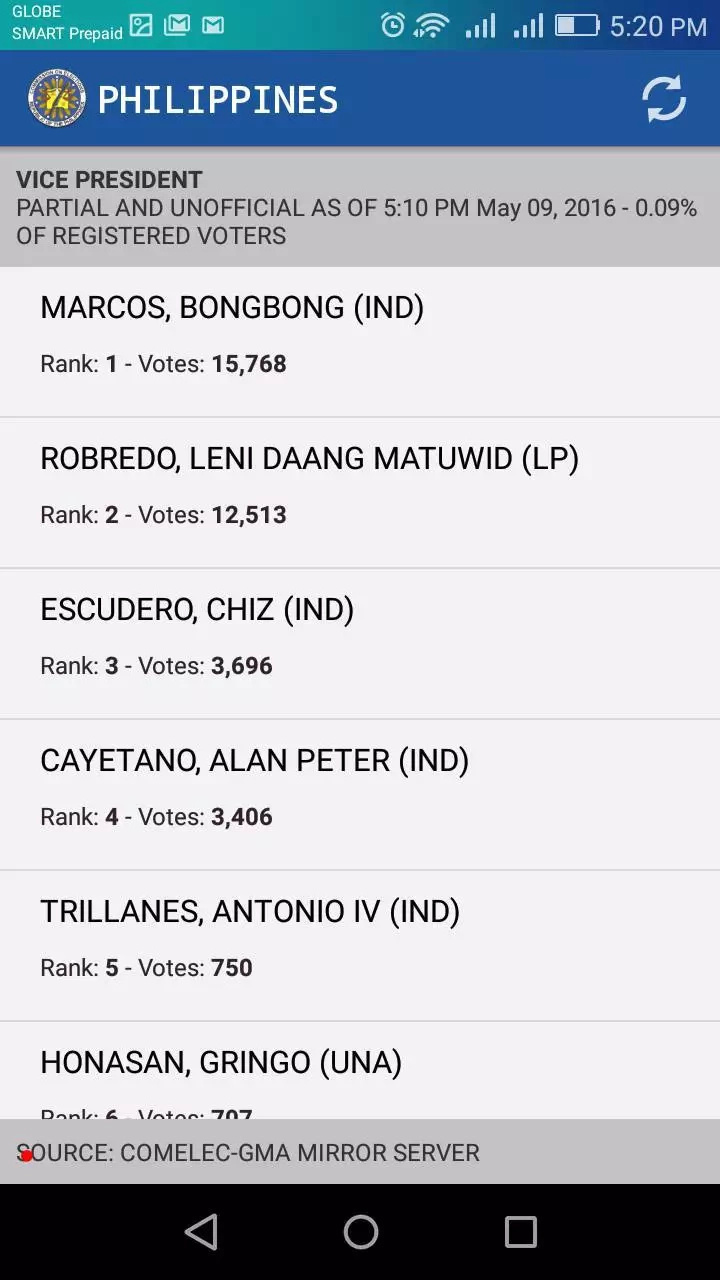 5:19 PM: PPCRV: 18 regions have started transmitting results. Highest transmission coming in from Region 1, 4-A, 6, 7.
5:07 PM: Andres Bautista press briefing gives overview of election.
5:02 PM: No official canvass tonight. NBOC to resume at 11am tomorrow.
4:58 PM: Some precincts finished polls early.
4:24 PM: Bautista inputs username and password for canvassing and consolidation system (CCS)
4:12 PM: Voters heading to Starbucks after casting votes. 10 sweet deals you can avail today.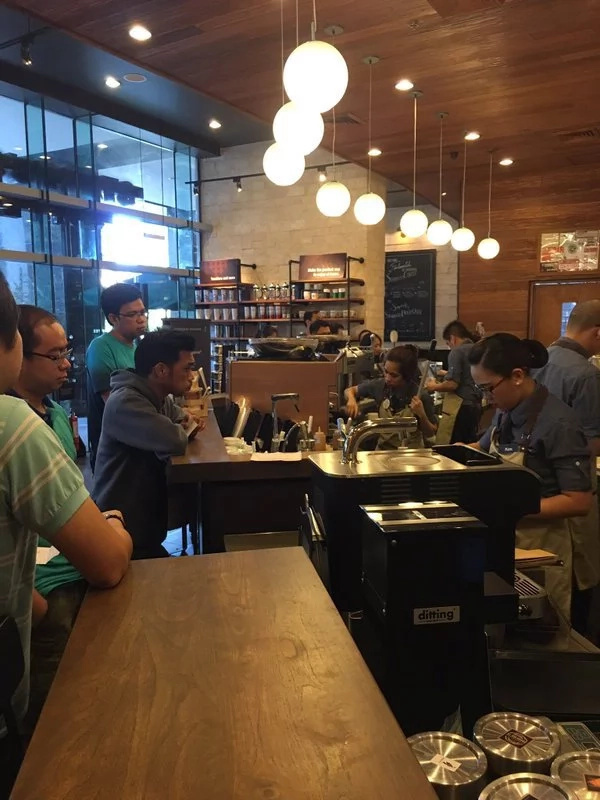 4:10 PM: Provincial Board of Canvassers expects transmission of receipts by 8pm.
4:02 PM: National Board of Canvassers convened.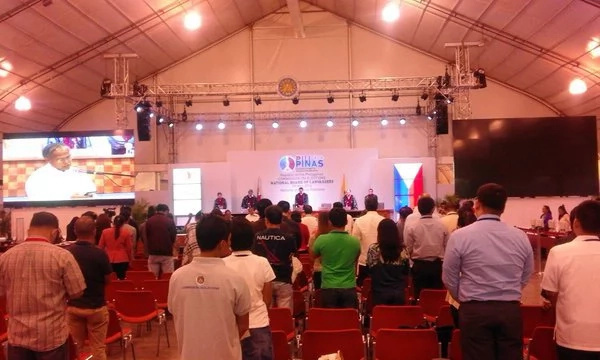 4:00 PM: Most crucial hours after polls, but we're ready - PNP, AFP
3:56 PM: Igorot tribal leader Nicolas Cawed casts vote wearing traditional clothing.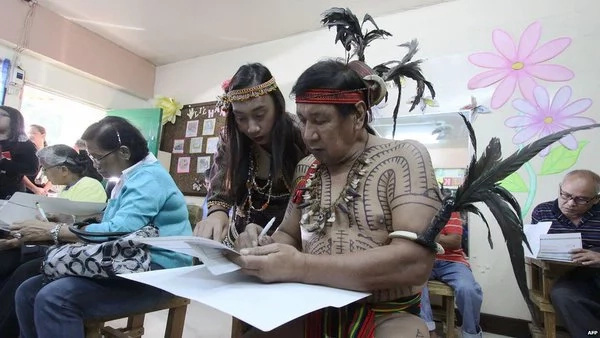 3: 52 PM: Comelec extends voting until 6pm for precincts that opened at 9am.
3:51 PM: First time to vote. Julia Barreto shows off inked finger.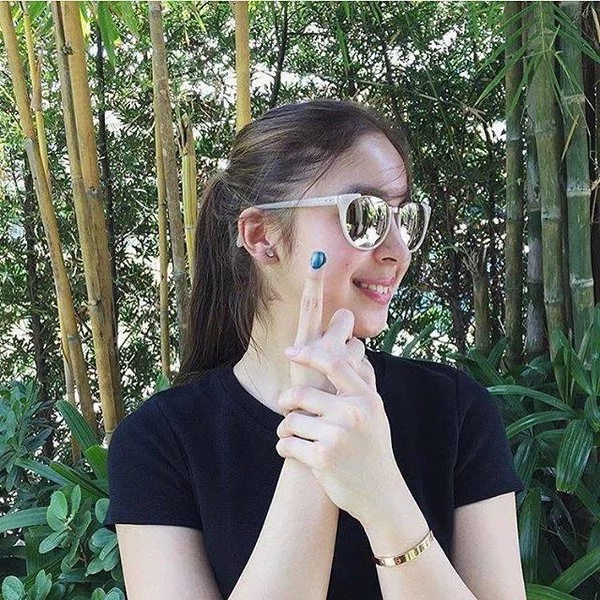 3:47 PM: Replacement VCM arrived in Manila precinct.
3:46 PM: Comelec saw no VCMs in Novotel, Cubao HQ.
3:44 PM: KathNiel not liable as they did not take the photo, but the media. - Comelec
3:30 PM: Samar mayoral candidate wounded in shooting.
3:09 PM: Davao City Mayor arrives in polling precinct.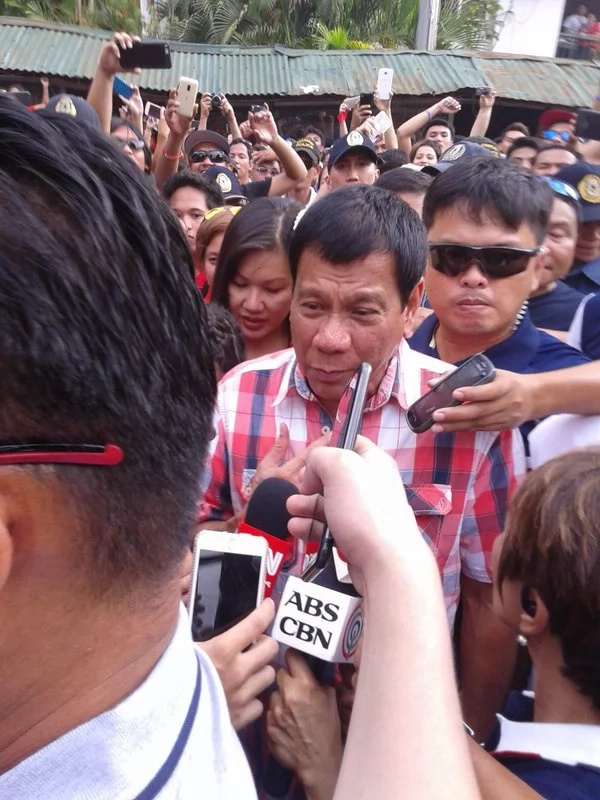 3:05 PM: Duterte supporters still waiting for Davao City Mayor to vote.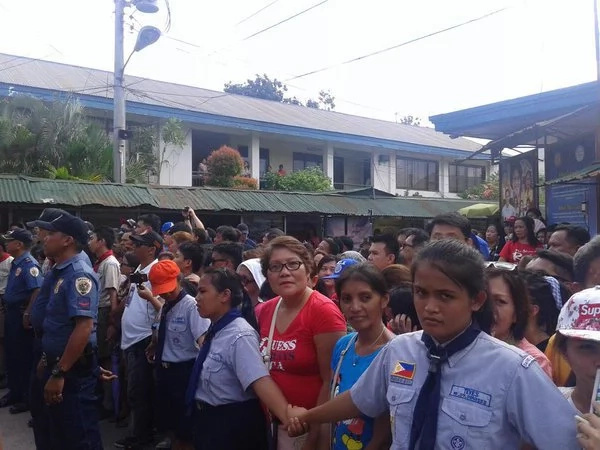 2:52 PM: Presidential bet, Mar Roxas leaves Capiz to accompany wife, Korina, as she casts her vote in Quezon City.
2:51 PM: PPCRV pulls out volunteers in Sultan Kudarat.
2:50 PM: PPCRV reported power outage in Carcar City, Cebu.
2:49 PM: President Aquino is back in Malacanang after voting in his hometown.
2:47 PM: COMELEC Chairman Guanzon on Kathniel election rule violation: "As long as the ballot is blank, it does not violate the the law."
2:37 PM: Senatorial bet, Dick Gordon, to cast his vote at Tapinac Elementary School in Olongapo.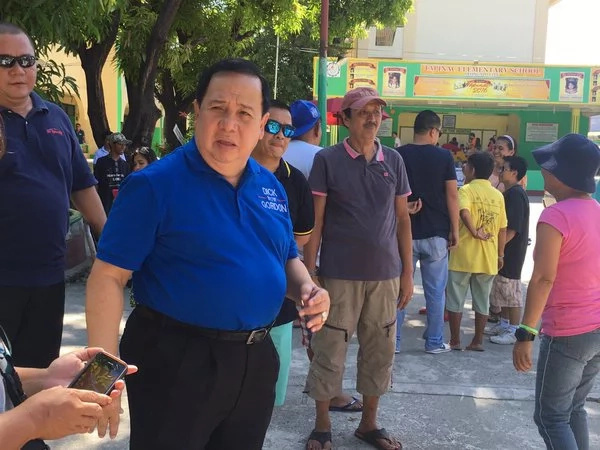 2:28 PM: Senatorial bet, Manny Pacquiao, votes in Kiamba, Sarangani.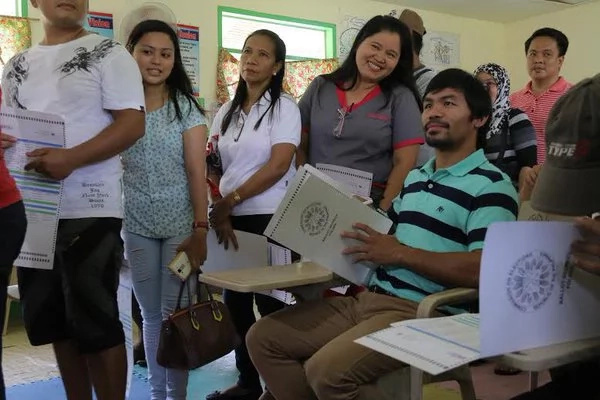 2:20 PM: Vice Presidential candidate and Senator Bongbong Marcos casts his vote in Batac, Ilocos Norte.
1:54 PM: 722 voters in Barangay Gabi, Cordova town in Cebu will cast their votes on Tuesday. "There was a misdelivery of (10) ballots. But upon further verification, we found out that there were really no other printed ballots for Barangay Gabi," said Director Jose Nick Mendros of the Commission on Elections in Central Visayas (Comelec-7).
1:47 PM: Commissioner Guanzon announced that COMELEC has yet to receive complaints involving fraud and vote-buying.
1:36 PM: Commission on Election, Commissioner Rowena Guanzon holds a press conference and says the en banc is still deciding on extending the voting hours.
1:28 PM: In Leyte, LP reported for vote buying.
1: 25 PM: Liberal Party Spokesperson Barry Gutierrez assures no VCMs in Cubao HQ.
1:15 PM: People Reform's Party Miriam Defensor-Santiago urged to protect votes; Marcos encouraged everyone to vote.
12:55 PM: Smartmatic technicians in Novotel, QC to check on machines.
12:51 PM: In Lipa, voters were given sacks of rice with P1,500-P3,000. - Lente
12:42: PM: ELECTION GLITCHES: VCMs broke down. No receipts handed to voters.
12:39 PM: Kapamilya actress Kim Chiu voted.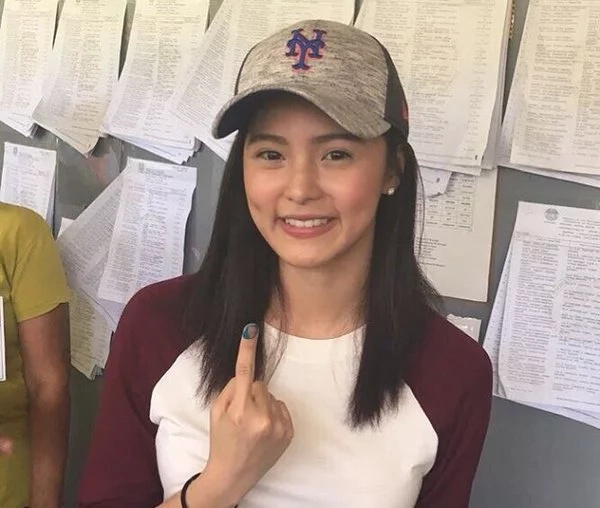 12:37 PM: Hot weather marks May 9 elections. Voters advised to bring umbrella, water, and fans.
12:28 PM: 2 men arrested in Cotabato City for distributing pre-shaded ballots. - PNP
12:19 PM: Comelec chooses municipalities to do manual voting.
12:10 PM: Robin Padilla allegedly posted (and deleted) photo of his ballot voting for Rody Duterte.
12: 05 PM: More VCMs reportedly bogged down in Quezon City, Aurora, and Romblon.
12:01 PM: Cotabato City halted voting due to defective VCMs.
12:00 PM: Presidential aspirant Grace Poe exits voting precinct.
11:49 AM: Inmates in Manila City Jail casts their votes.
11:42 AM: Senator Jinggoy Estrada arrives in Xavier School in San Juan to vote.
11:40 AM: Former president Gloria Macapagal-Arroyo casts votes in hometown Lubao, Pampanga while wearing a neck brace.
11:34 AM: Senatorial bet Manny Pacquiao now voting.
11:27 AM: Presidential candidate Grace Poe arrives in Sta. Lucia Elem. School.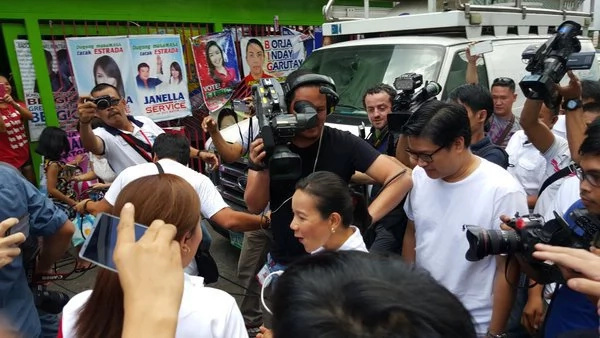 11: 27 AM: VP aspirant Leni Robredo finally casted her vote after VCM malfunction.
11:23 AM: No special treatment for Makati mayoral candidate Abby Binay as BEI instructed her to fall in line in her designated precinct.
11:19 AM: Inmates in Iloilo City cast their votes.
11:12 AM: VP candidate Leni Robredo has not casted her vote yet due to defective VCM.
11:10 AM: Supporters of presidential candidate Miriam Defensor-Santiago flocking in her headquarters in West Triangle, QC.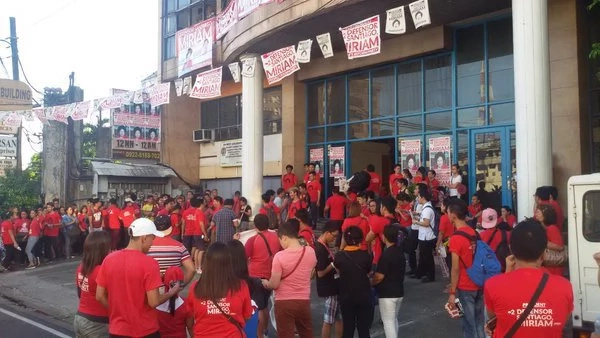 10:50 AM: Davao City Mayor Rodrigo Duterte set to vote at 2pm.
10:36 AM: Vote buying rampant on Election Day.
10:26 AM: After voting, PNoy going back to Malacañang to monitor elections.
10:23 AM: Hostage taking in Abra, one of the risk areas mapped by Comelec.
10:19 AM: Ex-president and Manila Mayor Joseph "Erap" Estrada casts votes.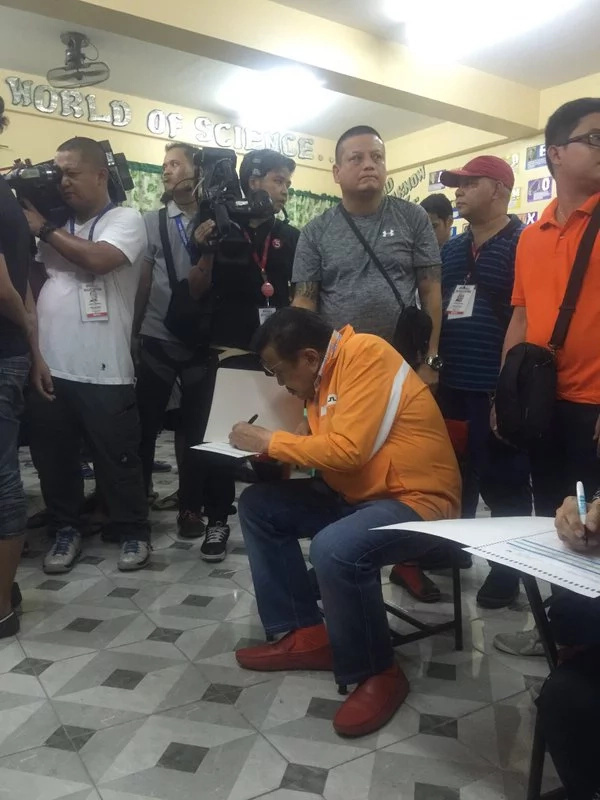 10:10 AM: Leni Robredo, while waiting for her turn, to cast her vote.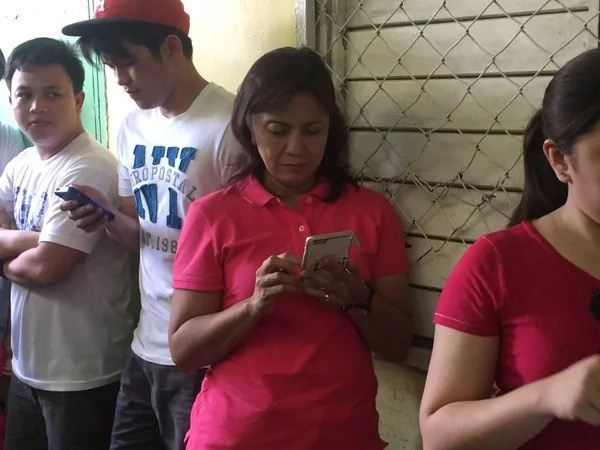 9:59 AM: Guia Gomez, Mayor of San Juan, constantly checks sample ballot as she casts her vote.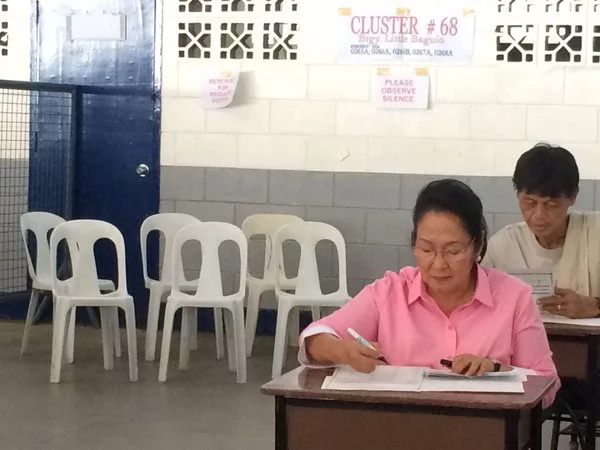 9:58 AM: Independent senatorial candidate, Edu Manzano, now at Xavier School to cast his vote.
9:47 AM: Dr. Elenita Binay, with daughter, Anne, flashed their indelible-inked fingers at San Antonio High School.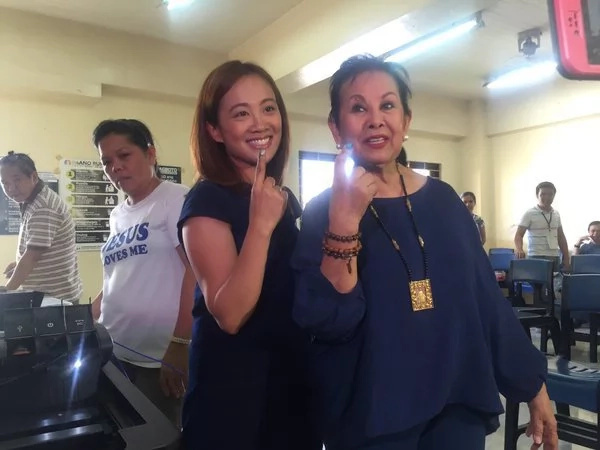 9:44 AM: Voter allegedly takes home indelible ink from precinct at Sta. Lucia Elementary School.
9:43 AM: Mar Roxas says, "I'm very serene, optimistic. Tahimik ang kalooban ko."
9:36 AM: Vice President Binay accompanies his wife, Dr. Elenita, and their daughter, Anne, as they cast their votes at San Antonio High School.
9:27 AM: President Aquino arrives at his voting precint in Sitio Alto Central, Tarlac City.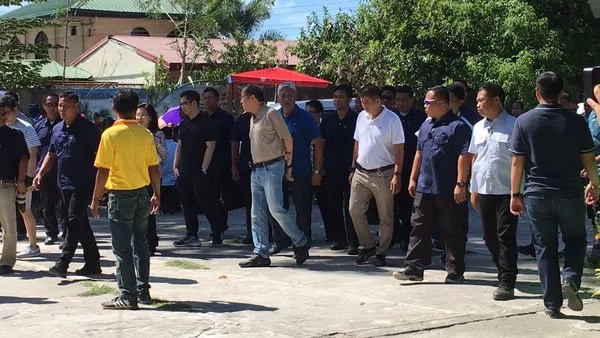 9:23 AM: Former President Fidel V. Ramos casts his vote in Pangasinan.
9:22 AM: Vice Presidential candidate and Congresswoman Leni Robredo arrives in Tabuco Elementary School to cast her vote.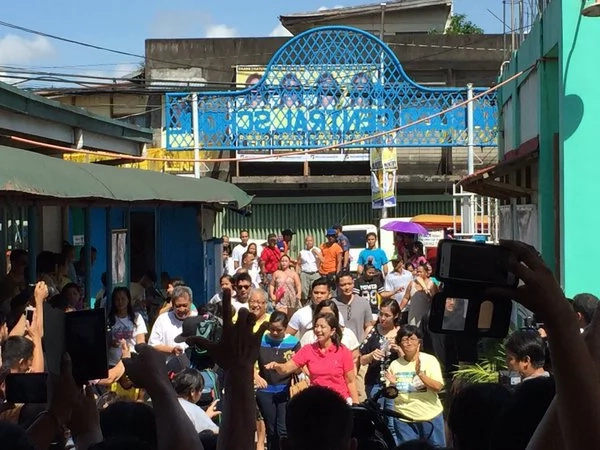 9:16 AM: Mayoral bet Lito Lapid casts his vote in Angeles City.
9:15 AM: Trillanes vows to pursue case versus Duterte, win or lose. Vice Presidential bet says he's not afraid.
9:05 AM: Vice Presidential Antonio Trillanes voted. "Regardless of the results, maghaharap at maghaharap kami at hahabulin ko siya" - Trillanes to Duterte.
9:01 AM: Presidential candidate Mar Roxas drops by a coffee shop after voting.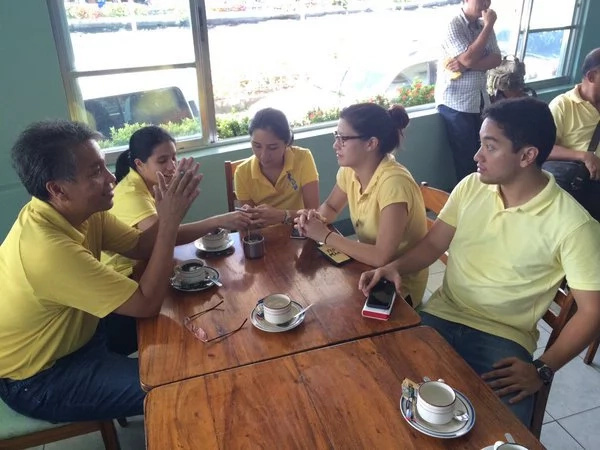 9:00 AM: ELECTION GLITCHES: Many people are saying, via social media, that VCMs broke down.
8:54 AM: Former Manila Mayor Alfredo Lim voted in Tondo, Manila.
8:44 AM: Teen Queen Kathryn Bernardo voted! She is wearing yellow showing support to the Liberal Party.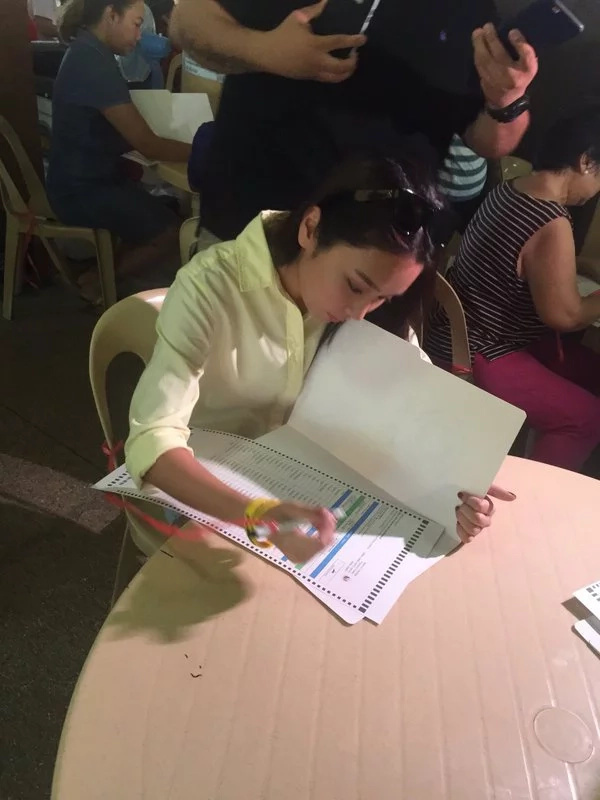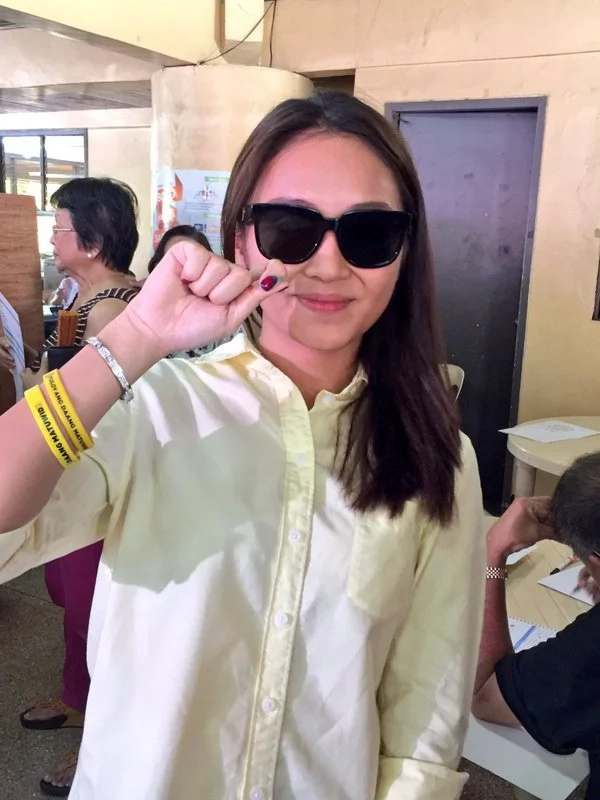 8:30 AM: Mar Roxas now casting his vote with family.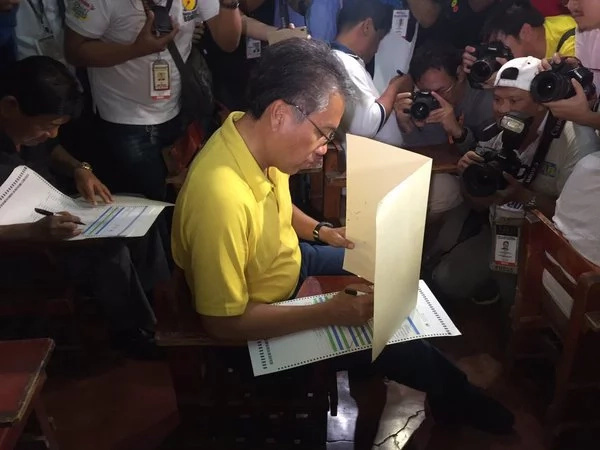 8:21 AM: Matteo Guidicelli among the first celebrities to practice his right for suffrage.
8:16 AM:  Richard Poon and wife Maricar Reyes voted. Poon has been an active voice this election.
7:48 AM: Teen King Daniel Padilla voted in Pasong Tamo, QC wearing all-black.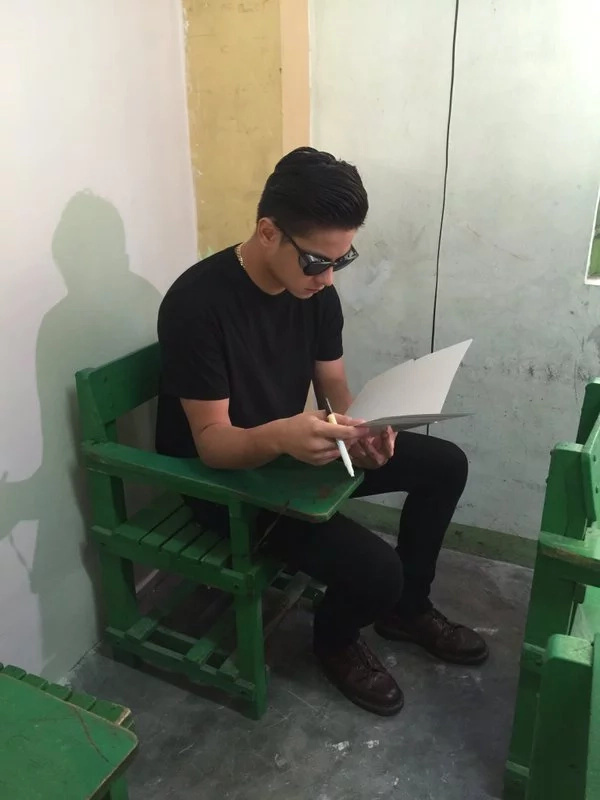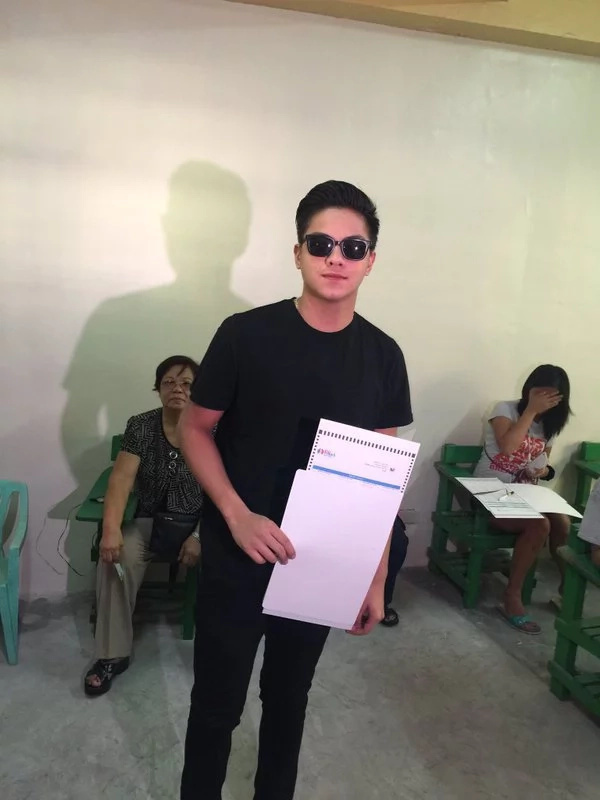 7:44 AM: Liberal Party standard bearer Mar Roxas arrives in Roxas City.
7:22 AM: Miss Universe Pia Alonzo Wurtzbach wishes for a fair and clean elections.
7:29 AM: Comelec Chairman Andres Bautista casts his vote.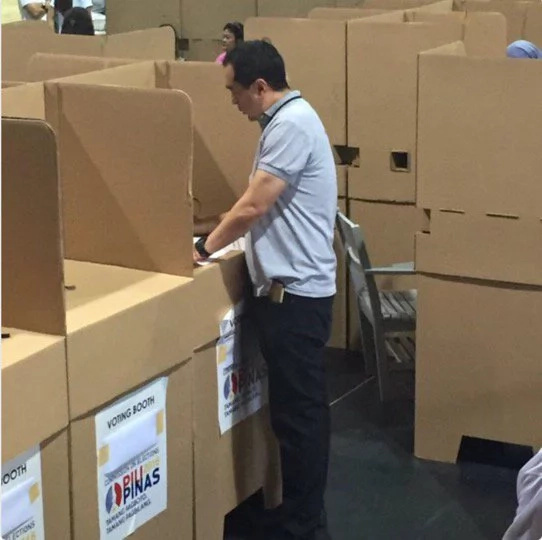 7:18 AM: Senatorial candidate Joel Villanueva with his wife Gladys fall in line to vote.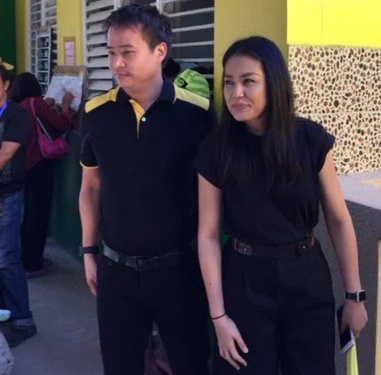 7:15 AM: VP bet Sen. Alan Peter Cayetano and his wife Lani are about to vote in Taguig City.
6:50 AM: Presidential candidate Senator Miriam Defensor Santiago arrives at her precinct in Quezon City to vote.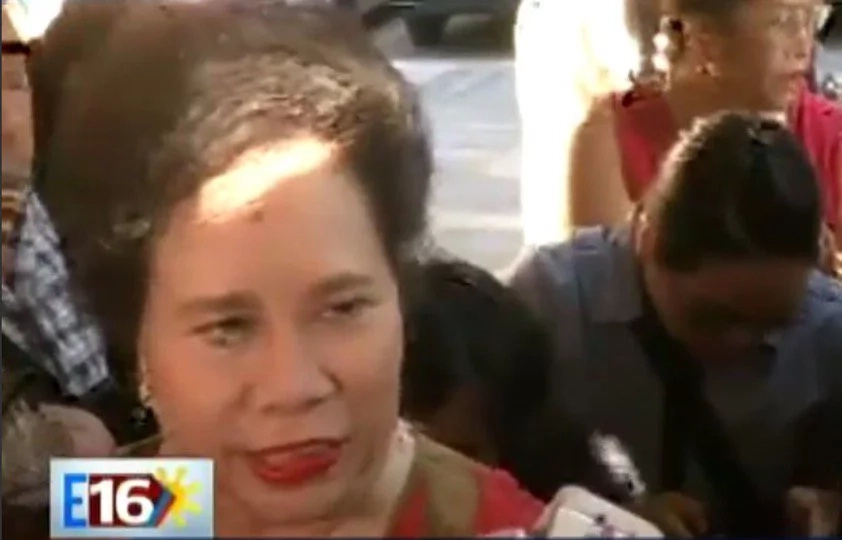 6:27 AM: Senator Gregorio Honasan voted in his precinct in Marikina City.
6:24 AM: Vice Presidential bet Ferdinand "Bongbong" Marcos, Jr. casted his vote.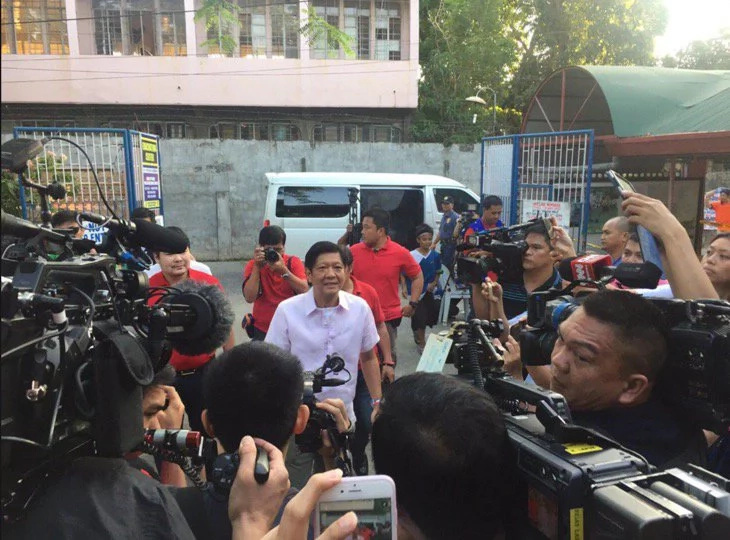 6:15: Vice Presidential bet Ferdinand "Bongbong" Marcos, Jr. arrives at his precinct.
6:14 AM: Grace Poe's husband and son, Neil Llamanzares and Brian, arrived in polling precinct.
6:13 AM: Susan Roces, mother of presidential candidate Grace Poe, arrived in Xavier School in San Juan to vote.
6:11 AM: VP Jejomar Binay is the first among presidential candidates to cast his vote. He voted in San Antonio National High School.
6:11 AM: Sen. Chiz Escudero and wife Heart Evangelista among early voters in Buhatan.
6:07 AM: Before casting her vote, Liberal Party vice presidential candidate Leni Robredo she passed by Eternal Gardens cemetery, where her husband, former Interior Secretary Jesse Robredo, is buried.
5:16 AM: Dumanjug Councilor Ely Amadora was ambushed close to Mayor Nelson Garcia's house, according to Sun.Star Cebu.
Source: Kami.com.ph