Duterte Offended Over Trump Parallelisms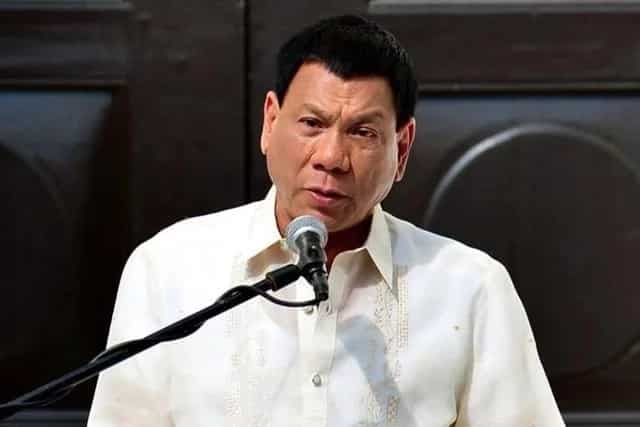 Presidential Candidate Rodrigo Duterte finds the comparisons between him and Trump offensive draws the line.
Duterte told The Associated Press, "Duterte is a bigot. I am not," as he referred to Donald Trump's proposals of building a wall in the Mexico border and banning Muslims from entering the US.
Duterte has been nicknamed as "Duterte Harry," nicknamed after a Clint Eastwood character who does not follow rules. People who support him know him as the expletive-laden candidate, whose grandiose promises of ridding the country or corruption and criminals in 6 months has won the population over.
Trump similarly has taken more than half of Republican vote, winning 18 states out of a total of 30 primaries. He has done so out of promises beyond proportion: a seemingly parallel strategy to Duterte's promises of taking away corruption and criminality that Panfilo Lacson, former head of the national police, called "not doable, if not impossible."
On the campaign trail, Duterte has offered to replicate his record in Davao to the rest of a Southeast Asian nation long weary of crime, rebellions and widespread corruption. He portrays himself as the "last card" of the people.
"He's like a rock star," said Dante Jimenez, a leading supporter who founded an anti-crime volunteers' organization in the 1990s, after his brother was killed by drug dealers. "Just seeing him as president would give us a feeling of assurance and security."
However, many human rights advocates have continually criticized the method by which Duterte strove for peace and order in Davao City.
Phelim Kline of Human Rights Watch said his "boastful brand of violent impunity should be a path to prosecution, not a platform for political office."
The watchdog has called for an investigation into suspicions of Duterte's involvement in extrajudicial killings by the so-called Davao death squads, mostly motorcycle-riding masked gunmen blamed for numerous killings of crime suspects and drug dealers. No charges have been filed against the mayor and he challenges critics to bring him to court.
When asked if he would condone extrajudicial killings, Duterte says he would not, but argues that police and soldiers could legally shoot suspects who put up a fight.
photo by: philstar.com
Source: KAMI.com.gh