5 reasons to watch JaDine's "This Time"
In their latest movie This Time, James Reid plays the role of Coby and Nadine Lustre portrays Ava. They are childhood best friends who then became lovers, but with one problem: they only get to be with each other during summer. To know how their story unfolds, WATCH! 
Here are 5 more reasons you should watch it:
1. Fist Movie as real life couple
This Time is James Reid and Nadine Lustre's first movie after announcing that they are officially in a relationship last February 2016. Indeed, THIS TIME is for real! In an interview, Nadine said that she is more excited to work because acting is her passion and of course, because of James Reid! I bet the director, Nuel Crisostomo Naval, did not have a hard time shooting the scenes. They are so natural! So genuine!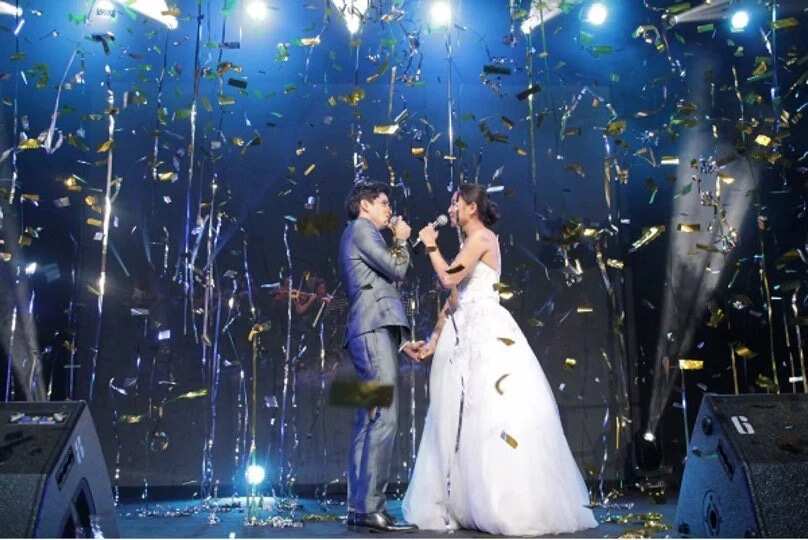 2. Hilarious and light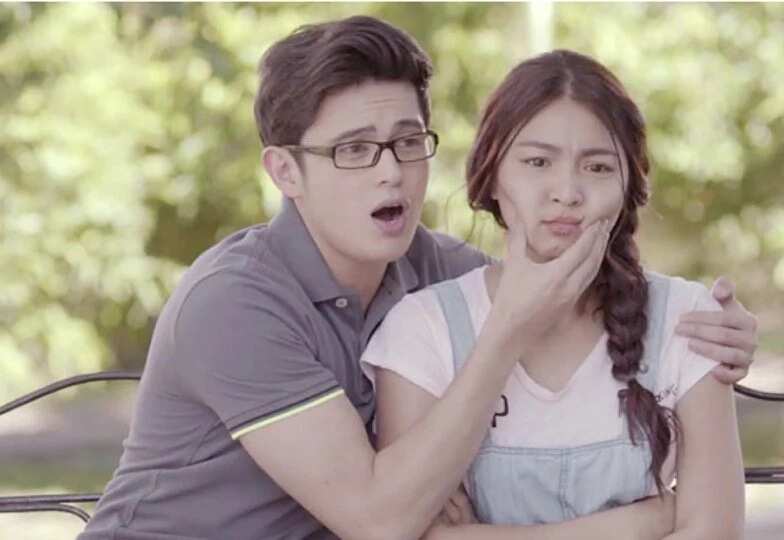 We, Filipinos, are innately humorous and surely tired of watching heavy dramas that different teleseryes bring. This film is its exact opposite! Ava's (Nadine Lustre) family, casted by Al-Tantay as her father, Candy Pangilinan as her mother, and Yam Concepcion as her sister, are successful in cracking jokes and bringing laughter!
3.  Japanese scenery
Who doesn't love Japan and cherry blossoms? Add JaDine to it and it is extremely perfect! The beautiful scenery intensified the romantic scenes of the couple.
4. Endearing sound track
The song is also entitled This Time by Free Style. For the movie, the songs was revived by THE Jeric Medina, X Factor Top5 Finalist and PhilPop 2015 Grand Winner.
It goes like this:
Oh I'm Sorry girl .
For causing you much pain. Yeah
Didn't mean to make you cry.
Make your efforts all in vain.
And I apologize.
For all the things I've done. Yeah
You were loving me so much.
But all i did was let you down.
Oh,I really don't.
Know just what to say.
All I know is that i want you to stay.
This time I'm not gonna let you slip away.
This time I'm not gonna let another day go by.
Without holding you so tight.
Without treating you so right.
This time I'm not gonna let go of your love.
This time I promise you that we'll rise above it all.
And I won't ever let you Fall.
I'm gonna give you my all this time.
Oh I never thought that i was hurtin'you.
Now I know that I was wrong.
Now I know just what to do.
Gonna try to be.
The best that I can be. Oh yeah
All I need is one more Chance.
To make it up to you – you'll see.
And there's one more thing.
That you oughtta know.
All I know is that.
I don't want you to go.
5. Rated G
Despite JaDine's always-awaited and passionate kissing scenes, you can bring the whole family to witness the movie! It will be an UBE or ultimate bonding experience for you and your loved-ones.
You can witness their sweet story on May 4 in selected theaters nationwide.
Source: KAMI.com.gh