Ex-military rebel claims Trillanes an "attack dog"; received money from Imee Marcos
Marine Capt. Nicanor "Nick" Faeldon, a former military rebel and Magdalo group leader, revealed that vice presidential bet Sen. Antonio "Sonny" Trillanes IV allegedly received money from a politician just one year after the Oakwood mutiny.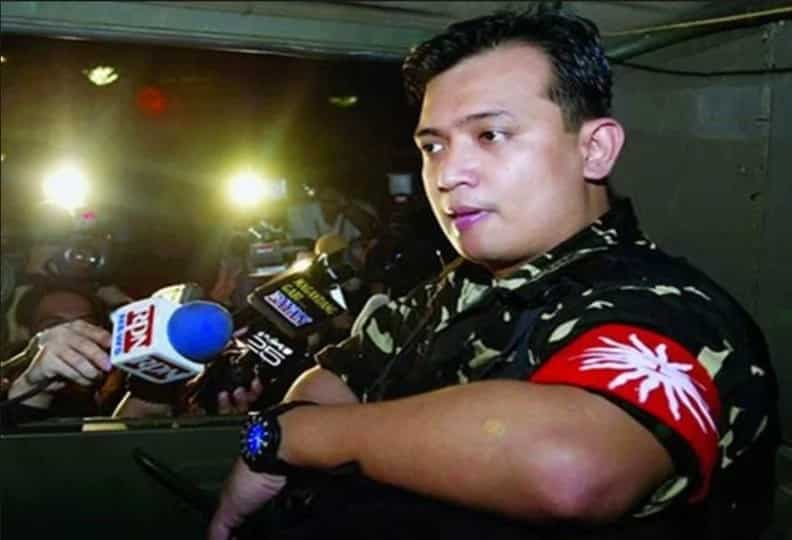 According to Faeldon, Trillanes received money from Ilocos Norte Gov. Imee Marcos, who was then the solon in the area, back in 2004. Faeldon said that the current governor visited Trillanes while they are in detention at the Intelligence Service of the Armed Forces of the Philippines (ISAFP). Marcos was allegedly bringing a box of cake containing cash. Faeldon did not specify the amount.
"Lumapit si Imee... 'Sonny, ito na ang request mo' (Imee went near… 'Sonny, here is your request'). Inilapag iyong cake, Red Ribbon, doon sa harap naming (She placed the box of cake, Red Ribbon, in front of all of us). It was opened and nandoon ang pera (It was opened, and it contained cash)," Faeldon said.
Faeldon further disclosed that he is siding with presidential candidate Davao City Mayor Rodrigo Duterte. Duterte has been accused by Trillanes of having secret bank accounts. Faeldon said his revelation is not perpetrated by anyone.
"I've been trying to keep away from the public," Faeldon said. "I am coming out to defend the dream of the Filipino people. I challenge you to come out [and reveal] that some politicians delivered money to you," Faeldon said.
Above all these, Faeldon said that Trillanes is an "attack dog" who is paid to destroy Duterte's presidential bid.
Trillanes, on the other hand, said that the former military rebel's claim is just an attempt to divert the attention of the people from the corruption issues faced by Duterte.
"Hindi totoo yan, may tama sa utak si Capt. Faeldon kaya nga tinaggal namin yan sa grupo (That's not true as Capt. Faeldon is mentally ill that's why we decided to kick him out from the group). Tama lang na magkasama sila ni Duterte (It's just right that he sides with Duterte)," Trillanes said.
Both Faeldon and Trillanes were involved in the Oakwood Mutiny that took place in July 2003 and Manila Peninsula siege in November 2007. Both were detained at ISAFP.
The story of Faeldon first came out on the blog of Manny Piñol, a known Duterte ally.
Source: KAMI.com.gh