Mayor Rodrigo Duterte has expressed interest in restoring the death penalty by public hanging if he is elected as the country's next president.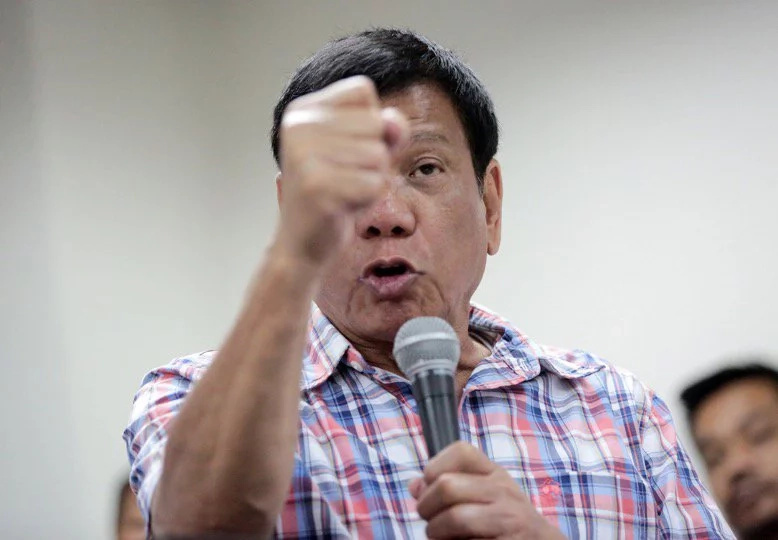 Duterte, who vowed to put an end to corruption, illegal drugs, and criminality in his first three to six months in office if he makes it through, announced in his Sunday program Gikan Sa Masa, Para Sa Masa [From the People, for the People] that the country's drug problem has worsened to such a degree that it has become a threat to national security.
"Addiction is easy money. Once you get it, it's a done deal, you're already into eternal addiction. I will not hesitate to use the military and the police and maybe, exercise the extraordinary power of the president (to stop it)," he said, "[therefore] I will recommend to Congress the restoration of death penalty by hanging in public."
He said that under his leadership, Davao City has become known for political will, as manifested by its zero casualty rate with firecrackers, which the city has banned to ensure public safety.
The mayor also plans to propose to Congress the creation of special criminal courts that try drug cases only, and to repeal the Pangilinan Law, or the Juvenile Justice and Welfare Act of 2006. It is the law that seeks to protect the rights of minors in conflict with the law by taking away the penalty of detention and punishment.
The author of the law, Senator Francisco Pangilinan, is seeking a fresh term in the Senate.
Duterte called this law "stupid," explaining that "it has not helped the country in any way but only promoted criminality."
"The impunity that human rights groups are so concerned about, it's not really the government doing it, it's the young criminal, for committing crime with no accountability at all. The (Pangilinan law) actually ushered the new generation of criminals."
"In three to six months, everything has to stop," he announced, referring to criminals, "corruption, drug, criminality. You are oppressing the Filipinos, and I hate it."
"If you don't like my style because it sounds dictatorial, then, vote for Poe, Binay, Santiago, forget all about me," he added.
He emphasized the drug problem by pointing out that in some places in the country, the drug menace is so bad, drug users resort to paying for drugs not with cash, but with goats and livestock.
"There's always a right time for the right reason, if it's my fate to become president, it would be the right time to stop these things."
The 70-year-old mayor revealed that he had ambivalent feelings about winning or losing in the upcoming elections. He said that if he lost, he would retire and rest, since his daughter, former mayor Sara Duterte, would likely win the race in his city. If he wins, he would have to spend most of his time outside of Davao City.
"Maybe, this is the last time that I will address you as mayor of the city, it will no longer be the same again. Maybe, we'll meet again, but I could no longer be mayor again," he said, repeating what he had told his constituents in his Christmas address.
Source: Kami.com.ph