Showbiz, ignites Zsa Zsa-Conrad breakup?
Did Zsa Zsa Padilla break up with ex-fiance Conrad Onglao because of their different stances on showbiz?
Just yesterday, the news about singer and actress Zsa Zsa Padilla calling off her engagement with architect Conrad Onglao emerged. Both parties have kept silent on the issue, but Zsa Zsa's daughter has already confirmed the breakup. Zsa Zsa's friend, Sharon Cuneta, who coincidentally introduced the two together, have expressed her sadness over this matter.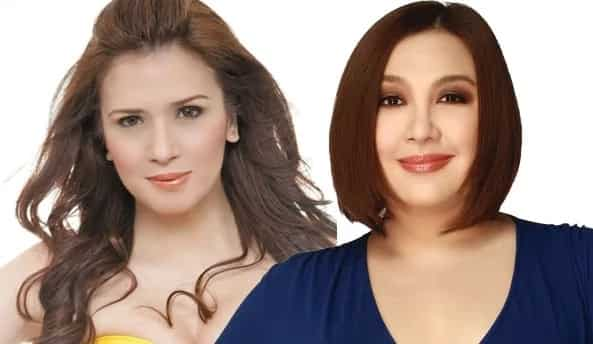 Photo credit: ABS-CBN">
The real reason why the relationship of these two didn't work out was disclosed by some sources close to the couple. In an article written by Ricky Lo for the Philippine Star, he wrote that according to his sources that are indeed within Zsa Zsa's circle that Conrad was uncomfortable with the showbiz industry. It has been revealed that because he had this negative stance on showbiz, he was also very vocal to Zsa Zsa about the things and people he didn't like in the industry.
Perhaps Zsa Zsa got irked from all these mean remarks towards some of her friends that she decided to break up her relations with Conrad. The writer's informants also noted that Zsa Zsa is very sensitive, which perfectly matched the late comedian Dolphy's gentleness.
Some of Conrad's friends also noted that the architect was feeling low and very sad resulting from this breakup.
Zsa Zsa has kept silent about the issue both online and offline. Her last post on Instagram and Twitter is a photo saying, "Prayer is when you talk to God; Meditation is when you listen to God." She also captioned the photo, "No talk until tomorrow. Recuperating, but I still had to work yesterday. Glad that I'm able to rest this weekend. When I am quiet, that is when I hear God talking to me. Thank you Jesus for blessing me and my family."
Maybe during the time of these posts, she was already contemplating on calling off the engagement.
RELATED: Sharon Cuneta on Zsa Zsa's breakup: "I am sad"
Source: KAMI.com.gh