Duterte reveals bank records
Partido Demokratiko Pilipino-Lakas ng Bayan Party (PDP-Laban) presidential bet Mayor Rodrigo Duterte disclosed in a press conference on May 4 the transaction history of his dollar account at the Bank of the Philippine Islands (BPI) to clear accusations on his alleged wealth.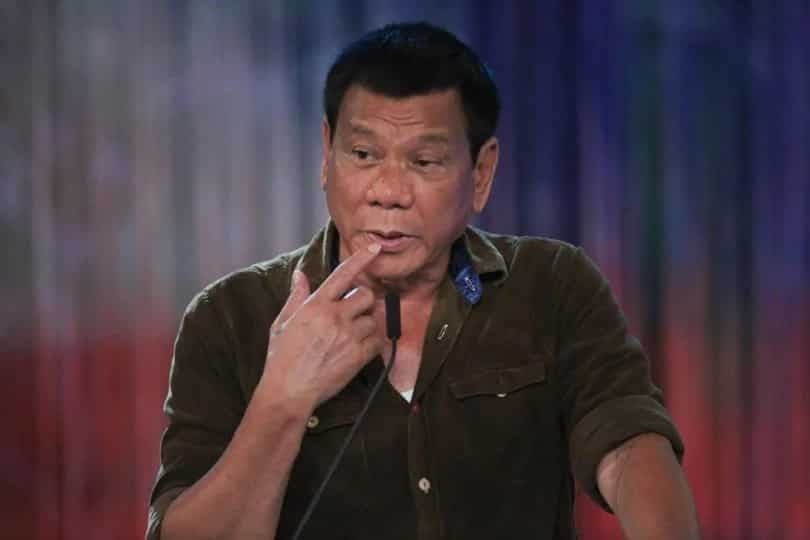 Photo credit: Inquirer.net">
In an effort to refute the claims of Senator Antonio Trillanes IV against Mayor Duterte, saying that he received cash deposits amounting to P197 million at his account at the BPI Julia Vargas branch, the Davao City presidential hopeful showed up on Wednesday with his 11 passbooks to allow media a sneak peek at some of his bank account records.
It appeared that there was only $5,021.70 as of March 31, 2014 in Duterte's dollar account. Duterte noted he would not present a transaction history earlier than March 31, 2014 because BPI declined to issue a certification.
Duterte clarified that aside from the above-mentioned transaction, the only succeeding movement was made last week by the camp of his rival presidential candidate Mar Roxas who expressed intent on investigating his existing undisclosed wealth. Roxas deposited an amount of $10 at the New Farmers' branch of the said bank. His camp afterwards showed the transaction slip they had to prove the existence of Duterte's dollar account.
Duterte reassured there's no need to question his dollar account by showing a balance statement confirming that there was no other transaction made. The balance statement of the said dollar account, nevertheless, has only documented Duterte's account history from December 2013 to December 2014. His balance statement from the year 2015 was not included.
Meanwhile, Duterte questioned Banko Sentral ng Pilipinas (BSP) and the Anti-Money Laundering Council, pointing out that they should be held liable for criminal negligence should the claim of Trillanes about P2.4 billion he has in his bank accounts were real.
"Kung manalo ako you're in hot water. Bakit ngayon lang nag-imbestiga sa 'dirty money' na to? (Once I win, you would be in hot water. Why investigate this dirty money issue only now?)," Duterte said.
Source: KAMI.com.gh