Actress-turned-politician Marjorie Barretto claims to be at a crossroad in choosing between supporting Davao City Mayor Rodrigo Duterte and Senator Grace Poe in the upcoming presidential race on May 9.
Marjorie Bernardine Barretto, an actress and politician who served as the city councilor representative of the second district of Caloocan City, admits having a hard time choosing her presidential candidate for the 2016 elections.
According to Marjorie, "I have two choices, hindi ko pa alam, e." (I have two choices, but I don't know yet.) She claims to be "in need of more convincing" before she can choose between the two presidential candidates.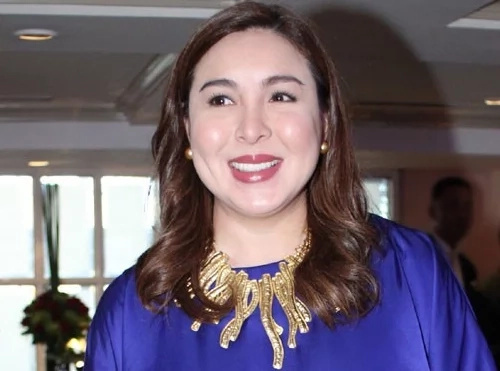 Photo credit: PEP.ph">
When asked how she came up with these two choices for the presidential position, Marjorie says, "Naku, I don't know, really!" There are so many reasons why Poe… I like that she's very smart, she speaks very well, and decent. I like it naman that Duterte is so strong-willed and parang man of action siya."
Marjorie filed for candidacy and lost in the 2010 elections. For the 2016 elections, she explained, "Talagang my children begged me to not run anymore." (My children really begged me not to run for office anymore.) When asked about her personal desire to hold a public position, she said, "Right now? No! It's too confusing right now, hindi ako natutuwa sa situation." (Right now? No! It's too confusing right now, I am unhappy with the situation.)
Marjorie affirmed the presence of dirty politics and she expressed her disappointment in the Philippine political community by refusing to take part in it, saying, "I wanna be real, e. It's hard to be real in politics."
At this time, she ponders on her presidential bet and requests for more information from friends, saying, "I really need to hear… tell me why, tell me why."
Marjorie Barretto is keeping her options open while she decides on the presidential candidate to support. "I really pray for it kasi I really want to make the right decision," says Marjorie.
RELATED: Iglesia endorses Duterte, Marcos?
Source: Kami.com.ph