Supreme Court votes for ouster of Chief Justice Sereno
- The Supreme Court ousted Chief Justice Maria Lourdes Sereno through a quo warranto petition
- The vote that sealed the fate of the lady justice was 8-6
- A professor opined that a constitutional crisis may arise if the Senate would question the decision
PAY ATTENTION: Click "See First" under the "Following" tab to see KAMI news on your News Feed!
Chief Justice Ma. Lourdes Sereno was ousted by the Supreme Court by giving due course to the quo warranto petition.
In a decision which sealed the fate of Sereno, the Supreme Court voted 8-6, with eight justices voting in favor of the quo warranto, and with six justices dissenting.
The grounds which the Supreme Court justices used to justify their decision was the invalid assumption.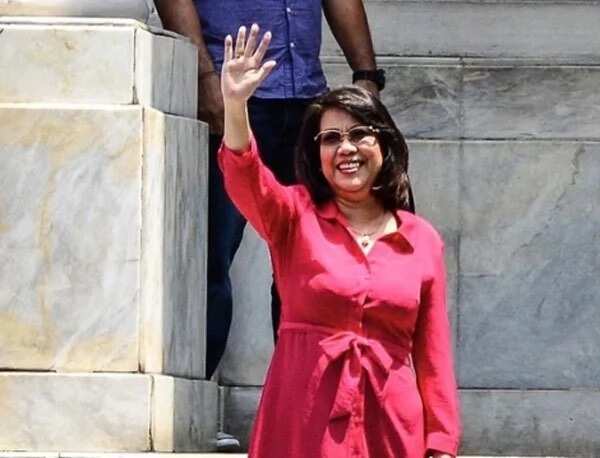 KAMI learned that the eight justices were Associate Justices Lucas Bersamin, Teresita Leonardo de Castro, Diosdado Peralta, Francis Jardeleza, Noel Tijam, Andres Reyes, Jr., Samuel Martires and Alexander Gesmundo.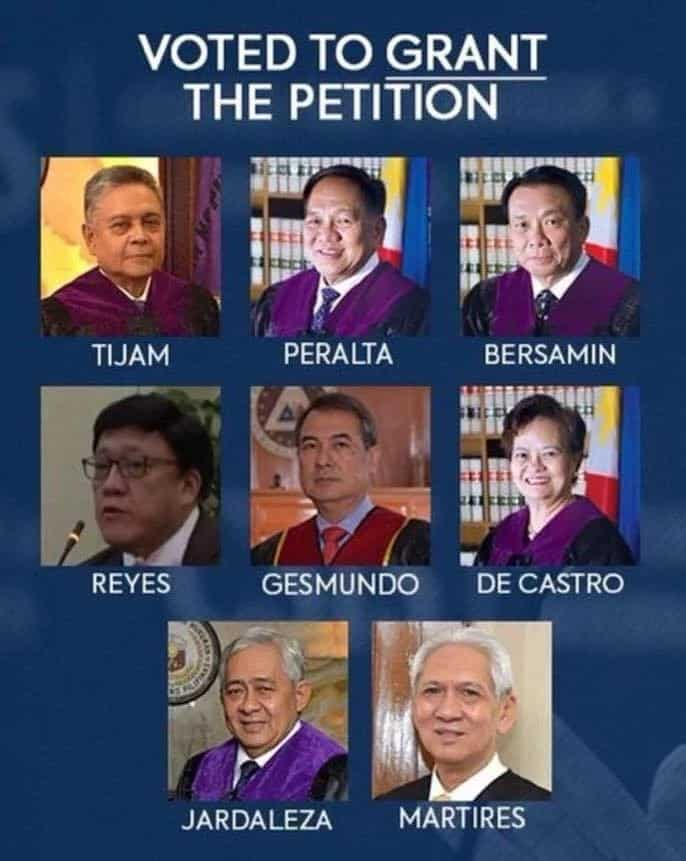 Rappler reported that the six justices who dissented and voted against it were Senior Associate Justice Antonio Carpio and Associate Justices Presbitero Velasco, Marvic Leonen, Estela Perlas-Bernabe, Benjamin Caguioa and Mariano del Castillo.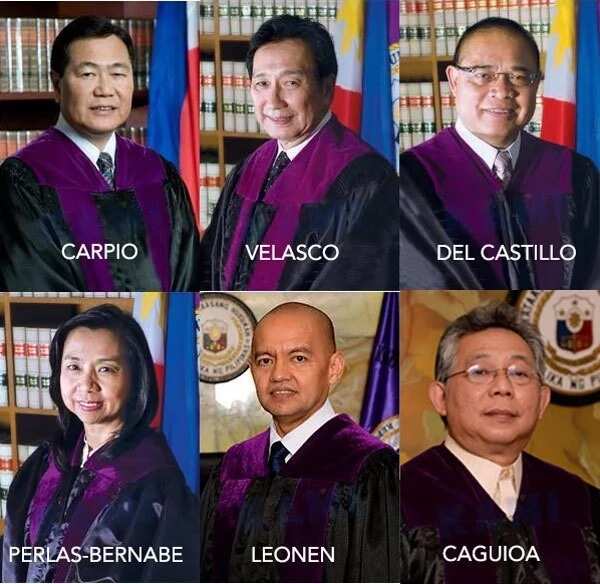 According to Constitutional Law Professor Dan Gatmaytan, the senate may be able to invoke its constitutional mandate as an impeachment court. If it would be asserting its jurisdiction, it could bring about a constitutional crisis.
He said, "When they started doing that, ignoring what the law says for a political outcome, it diminishes itself, and I think that's what the Court is walking into right now,"
According to Theodore Te, Supreme Court Spokesperson, the decision ordered the Judicial and Bar Council to "commence the application and nomination process" for the next Chief Justice.
Would you steal money from a blind man? on Kami YouTube channel This video will show the propensity of people to take undue advantage of the weakness of others.
Source: Kami.com.ph