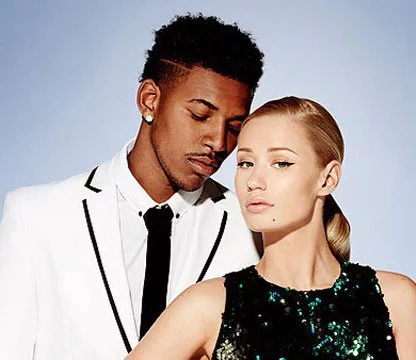 A video suggesting infidelity of Lakers player Nick Young with fiancé Iggy Azalea leaked recently causing tension among Lakers players. In the leaked video, Young, 30, allegedly discusses his affairs with other women as his teammate, Lakers' rookie point guard, D'Angelo Russell questions and records him without the former's knowledge.
"You was (sic) 30 and she was 19?", Russell asked, referencing to Young's age and the age of another woman that Young said he met in a nightclub.
"What about Amber Rose?" Russell later says.
Young replied: "No, she knows my girl".
ESPN reports that resulting tension in the Lakers' locker room may have led to the 48-point loss to the Utah Jazz, which is the worst in Lakers history.
Russell publicly apologized profusely for recording the video before Wednesday night's home game against Miami.
''I don't want to get into my personal life right now,'' Young said in melancholically. ''I think it's best me and D'Angelo handle the situation we have in a private manner, outside the media. I think it's something we really do need to sit down and talk about. That's about it. What happened is what happened. We've got to work on it.''
Azalea reacted to Young's alleged cheating confession. "Hmmm i see D Angelo Russell is trending... I actually liked his film. Thanks bro," Azalea, 25, tweeted, Wednesday.
Azalea brushed off speculation about her relationship with Young in a recent interview.   Young proposed to Azalea in June, presenting her with a custom 10.43-carat ring.
Source: Kami.com.ph