- James Yap recently was under fire because of ex-wife Kris Aquino's tirade over his birthday greeting for Bimby Yap
- Kris reacted to his post as according to Kris he was even not around when Bimby needs comfort
- James's present partner Michela responded to a netizen who asked her to tell James to provide for Bimby's needs
James Yap's birthday greeting for his son Bimby Yap prompted Kris Aquino to post series of messages dishing out his shortcomings as a dad.
Part of the greeting posted by James for Bimby's birthday says he will always be there for him.
Kris posted a lengthy message lambasting James for not being there when Bimby needed him.
Kris mentioned the times where Bimby needed a daddy just like when according to Kris, a veteran actor said some harsh words to Bimby.
The Queen of All Media also said James did not bother to meet up with their son because their family is not that powerful anymore.
Because of this, many netizens reacted and bashed James badly.
A netizen urged James's current partner to encourage James to provide for Bimby's needs.
Michella who seemed unfazed by the issue calmly answered that the netizen should mind her/his own business.
Here are the series of comments showing the netizen's and Michela's conversation.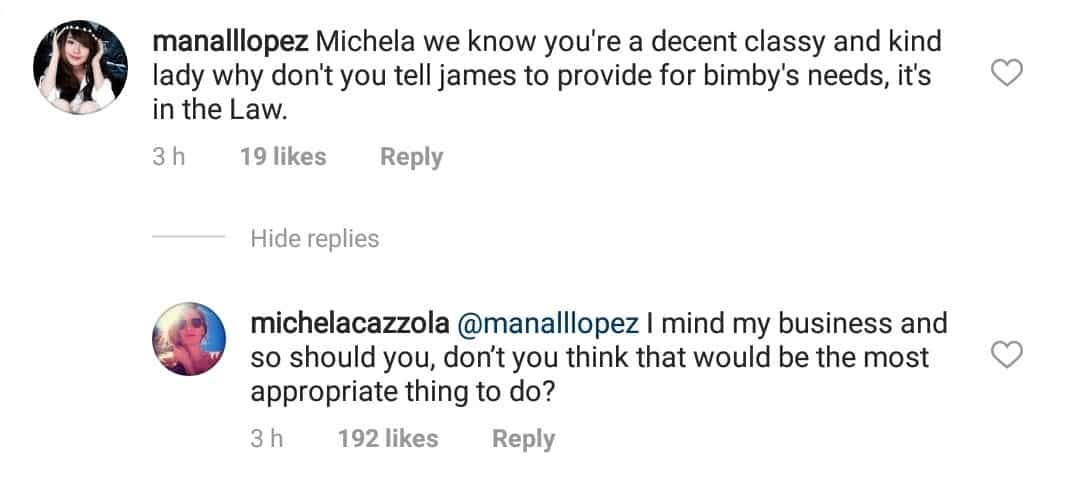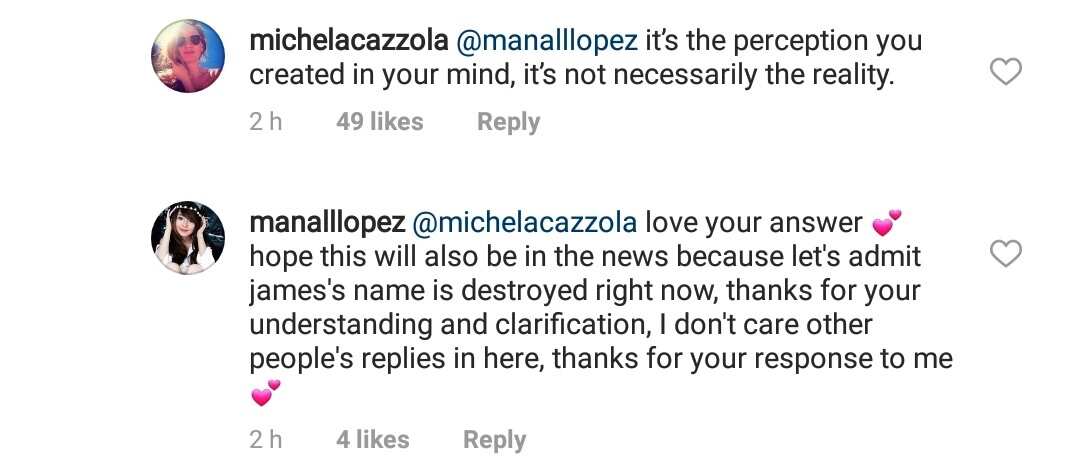 James Yap and Kris Aquino revealed they were secretly married in mid 2005 under a civil wedding ceremony.
James Carlos Aquino Yap Jr. more popularly known as Bimby was born in Makati on the 19th of April in 2007.
Because of personal reasons, James and Kris separated in 2010.
Yap is currently in a relationship with Michela Cazzola, who is currently pregnant with their second child.
This phenomenal Filipino love story will make you believe in magic - on Kami YouTube channel
Love is indeed one of the most powerful forces in the world. When it comes to love: what the mind forgets, the heart remembers.
Source: Kami.com.ph