- Alex Gonzaga commented on a photo posted by Isabelle Daza
- She told Belle that she should have combed her hair
- Belle responded that her look is something that Alex could not understand
PAY ATTENTION: Click "See First" under the "Following" tab to see KAMI news on your News Feed!
Alex Gonzaga commented on Isabelle Daza's look with a one liner but it received mixed reactions from netizens and was even rebutted by Isabelle.
The younger sister of Toni told Belle, "Sana nagsuklay ka" because of her "uncombed" hair in photo.
To this, Belle responded, "It's the messy look. But you wouldn't understand."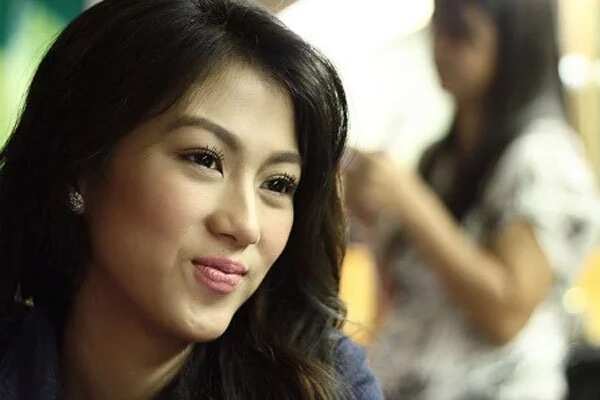 Although Alex didn't respond to the comment of Isabelle (as of this writing), many netizens gave their reactions to the actress' "suklay" comment.
Some stated that she should have included an emoji just to show that it was like a joke.


Others stated that her comment was simply tactless and rude.
There were also those who called Alex and Toni Gonzaga as "mayabang."
A number of netizens didn't take sides but instead slammed both Alex and Isabelle for being ggss.
Still there was one who stated that Belle is "maldita" as she even like the hate comment that Alex received.
Of course, there were also those who defended Alex, saying that she was just joking and having fun.
Take a look at some of the comments below and you can judge for yourself.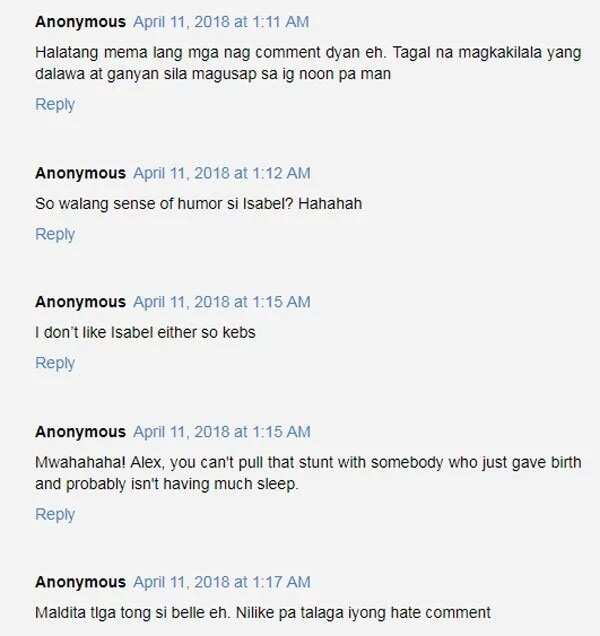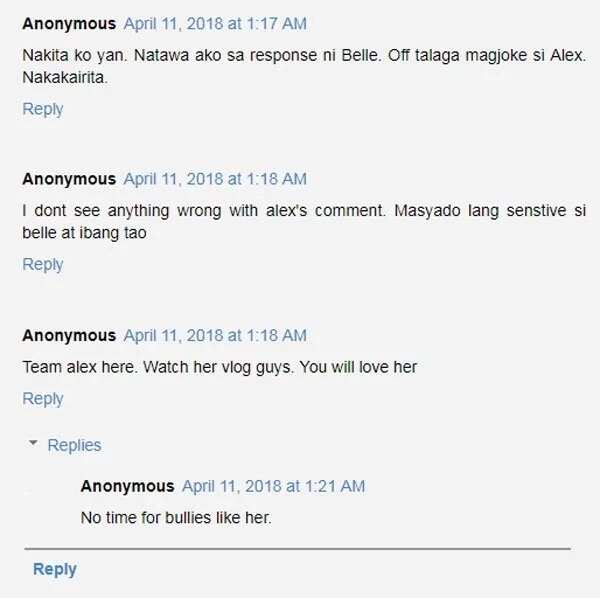 Alex Gonzaga is the sister of Toni Gonzaga.
She is part of ABS-CBN and has also done some movies and TV shows.
The 30-year-old actress is also a vlogger who has a huge following on social media.
Who is the woman beside Maja Salvador? on Kami YouTube channel This video shows where the amazing Maja Salvador got her great looks and bod!