- Story of an OFW who is currently based in Saudi Arabia
- Her parents' land property is currently pawned and she wanted to help them redeem the property
- Despite her struggles, she tries to endure them everyday for the sake of her loved ones
PAY ATTENTION: Click "See First" under the "Following" tab to see KAMI news on your News Feed!
Our letter sender is from Joann Reyes, 25 years old, single, from Polillo Island.
Joann is the eldest among 5 siblings and all of them are still in elementary. She wasn't able to continue college and she only completed high school.
According to Joan, whose father works as a fisherman, her parents' land property is currently pawned.
Her desire to help her parents redeem their property made her decide to leave the country and try her luck abroad.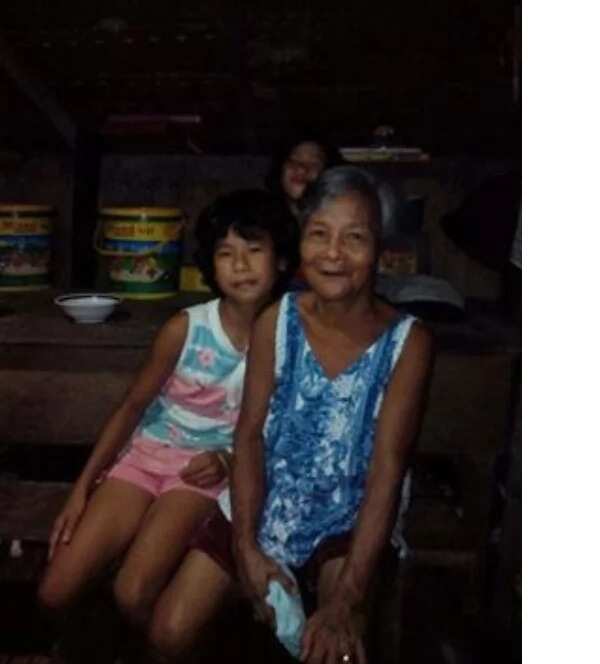 Unfortunately, she is not lucky with her employers in Saudi Arabia. According to Joann, she is not being fed well and would often resort to desperate measures like getting food without her employer's knowledge to satisfy her extreme hunger.
Joann recounted her experience in Dubai and Bahrain, wherein her employers were eating in a restaurant and she wasn't given any food to eat.
Although Joann is not physically abused, her employers would often curse at her.
Read her full story below: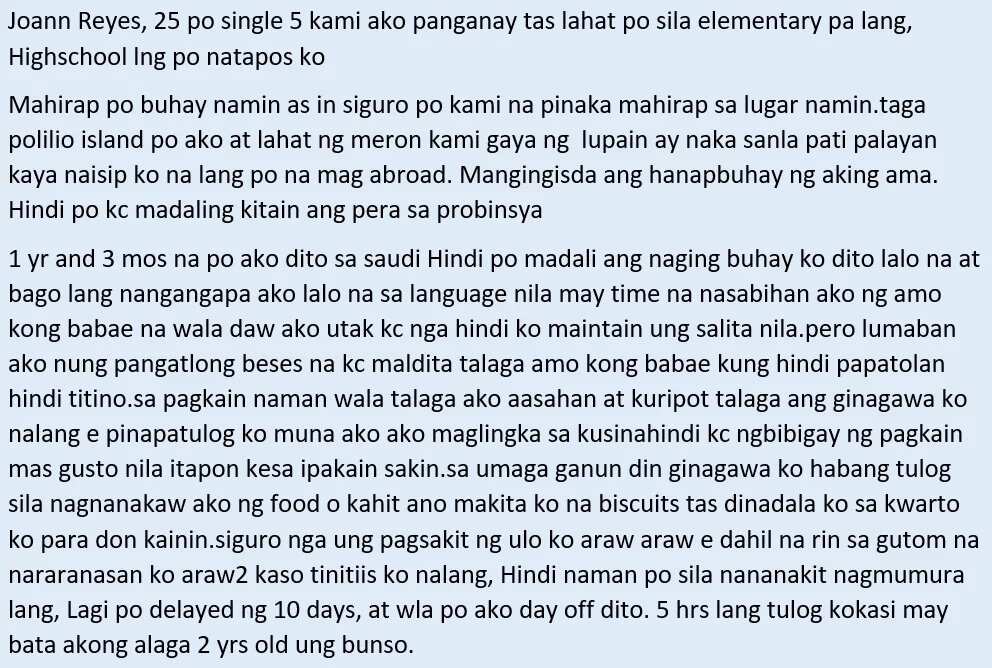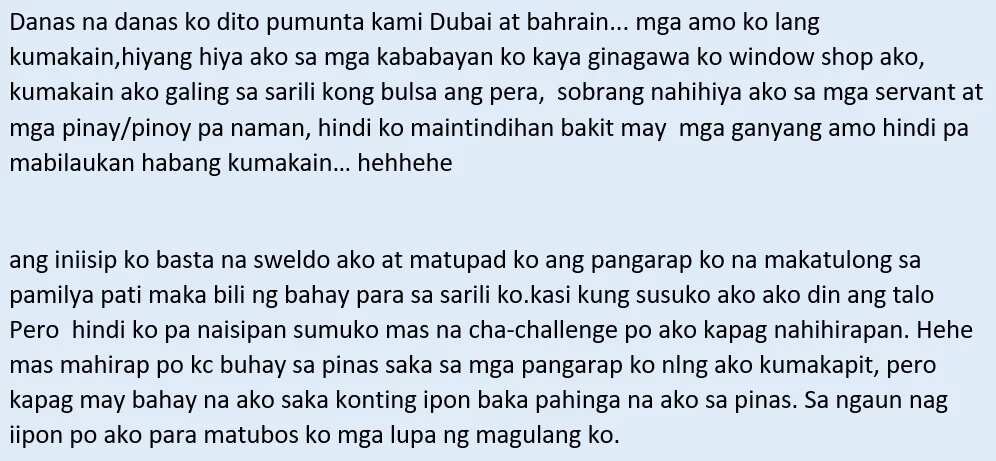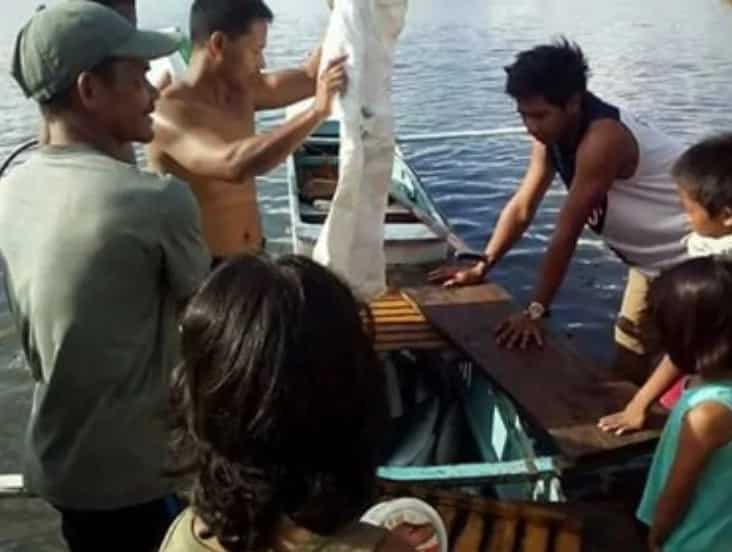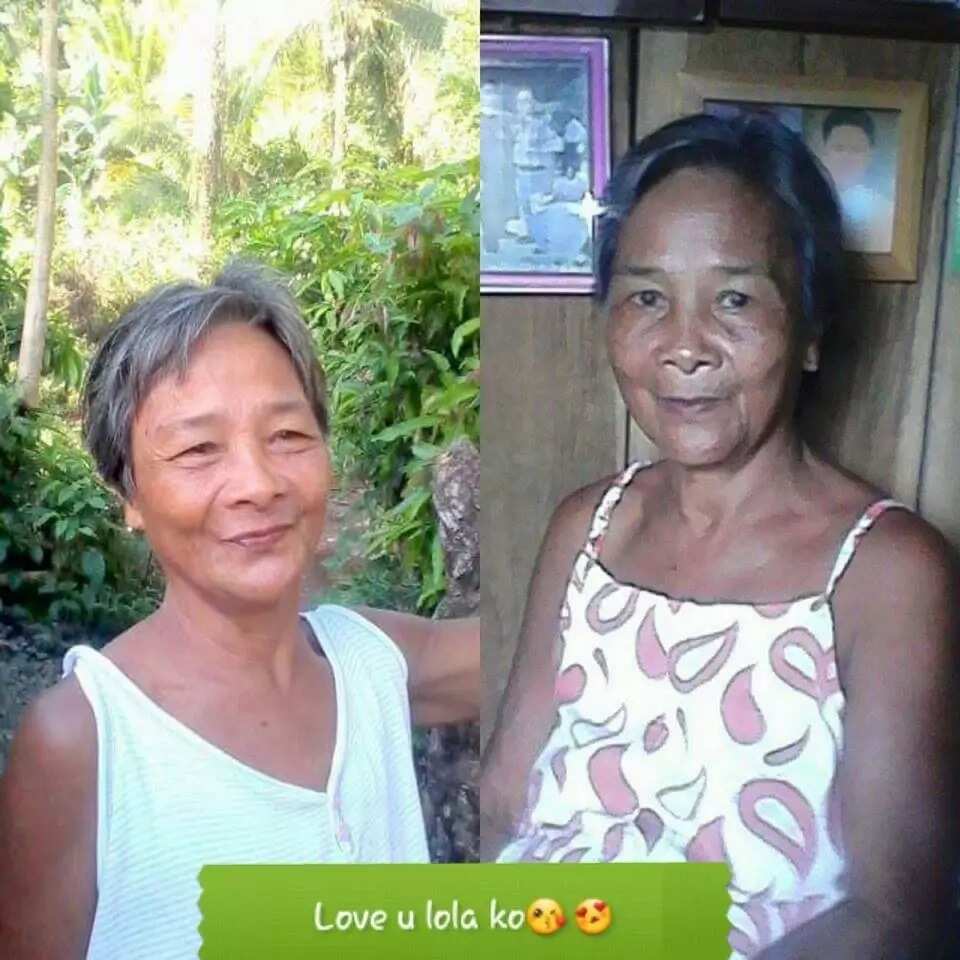 Despite her struggles and hardships, Joann will continue her journey as an OFW so that she could save money and redeem her parents' land property.
KAMI salutes all the hardworking and selfless OFWs around the globe just like Joann!
Doctors had no idea what's wrong with Angelo. His mom is in pain watching her son suffer. This family needs money for appropriate medical checkup that would allow to set diagnosis. All together we can help! Find Marlyn Rosamiran's contact details in the end of the video.
I am bigger than my illness - Angelo - on KAMI YouTube Channel
Source: Kami.com.ph