- A Facebook user turned to social media to seek help for a 6-year-old child
- The child is in need of a colostomy surgery
- Since birth, his colon has been protruding from his body
PAY ATTENTION: Click "See First" under the "Following" tab to see KAMI news on your News Feed!
Note: Some photos may be a bit disturbing for readers. Viewer discretion is advised.
A Facebook user sought the help of KAMI in order to help a 6-year-old child who is in desperate need of colostomy surgery.
The child's large intestine is protruding from his belly literally. Since birth, the child, Joshua Bello, did not have the capacity to defecae normally as his "puwet" did not have a hole.
This is why his colon is located outside his body, as shown in the picture down below, sent by the FB user.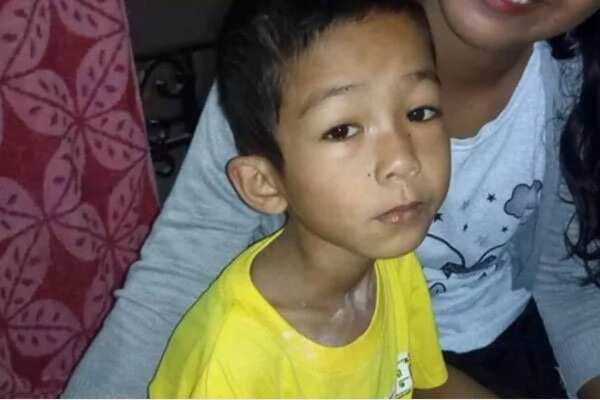 According to the letter sent to KAMI, the mother of Joshua is so desperate and constantly crying.
They have tried to seek medical help but since they don't have money, the doctor couldn't attend to them properly.
The mother of Joshua has given her phone number so that they can be contacted by those who wish to help.
Here are her details.
Nancy H. Bello
09058887316
For those who wish to donate, a kindhearted guy has setup a GoFundMe Page for Joshua.
Here's the link below.
https://l.facebook.com/l.php?u=https%3A%2F%2Fwww.gofundme.com%2FJoshua-Bello&h=ATN3YIfClmom4uTYpfJ0AQT2AFtJkgX6Lr3LhX5JQkQ2jLecDawaydcxVlOXX8Ql4up3F_PR2YBHfY7EeGumP8lQk2iRN-422t1RKxQz2A
The condition of Joshua is taking so much toll in his body and any money that they receive will be a huge help for them.
Grandma sells palitaw until midnight to send grand kids to school on Kami YouTube channel This video teaches us a thing or two about the meaning of giving unconditional love, where one can sacrifice much for her loved ones.
Source: Kami.com.ph