PDP-Laban, presidential candidate and Davao City Mayor Rodrigo Duterte's party has called for an immediate investigation into the murder of Gomercindo Piloton, one of the coordinators supporting Duterte, last Sunday, May 1st.
Senator Aquilino Pimentel III, the president of PDP-Laban party list, has urged authorities "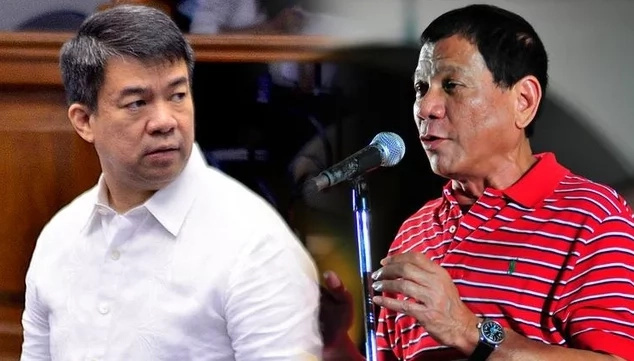 "We demand justice for Piloton since we believe his murder is the direct offshoot of his work with the party as area coordinator. This should not go unpunished as this incident is a brazen mockery of our electoral process."
Marlo Tabac, head of the local PDP-Laban council, said that he informed Pimentel about the murder hours after the incident, and in response the senator instructed him to verify and coordinate with authorities in the investigation.
Tabac adds that the party's national and local councils will also be extending assistance to the victim's family.
A police report showed that Gomercindo Piloton, a 49-year-old Duterte supporter, was shot four times on the chest and died on the spot inside his home in Barangay Bayanga, Cagayan de Oro City.
The victim was about to open his sari-sari store for the day, when two unidentified men entered his home and shot him. The suspects then used a motorcycle to flee the scene of crime, and was observed to be moving in the direction of Talakag town, Bukidnon. 
The motive of the incident is still unestablished.
Piloton has no criminal record, and his live-in partner, Elsa Casing, has no knowledge of any personal conflicts he may have been facing. However, she does suspect the murder to be politically motivated, especially since the victim had recently gotten into an argument with a supporter of another presidential candidate. She recalled seeing a young man who visited their house a few days prior to the incident, arguing with Piloton about politics.
She also recalled that her partner woke up early that morning so he could attend a meeting, presumably after opening his store.
"Sayo nagmata akong bana kay magmeeting unta sa mga supporters ug pag-uli nako gikan simba mao na lang akong naabtan nga gipusil na siya."
(My partner woke up early because he was going to attend a meeting with his fellow supporters. It was only when I arrived home from church that I discovered he had been shot.)
RELATED: WATCH: Video confirms CPP-NPA and Duterte alliance
Source: Kami.com.ph