- A netizen took to Facebook to call out a group of students who shamed her friend while breastfeeding
- They were at BPI Tungko and the baby of her friend was already hungry
- The students started shaming her with hurtful words when she started feeding her baby in public
PAY ATTENTION: Click "See First" under the "Following" tab to see KAMI news on your News Feed!
A netizen expressed outrage over students who shamed her friend when she was breastfeeding her baby inside the bank.
KAMI saw on FB that the said students started to say insulting words in reference to the breastfeeding mom and to the act itself.
FB user Angelique Candelaria posted the bad experience and even enumerated the descriptions used by the students in her post.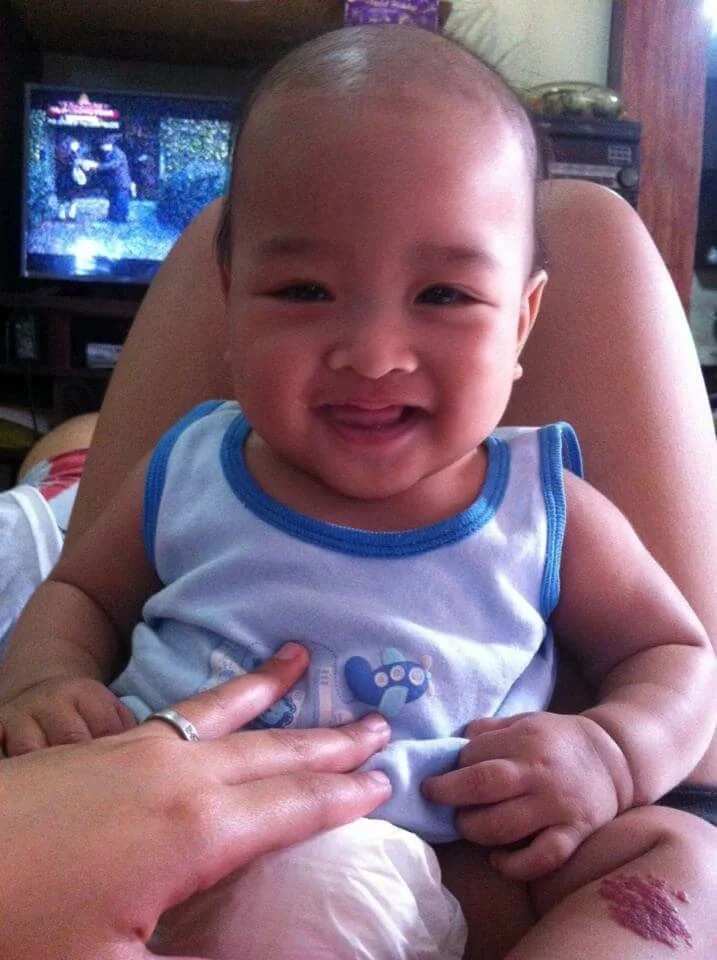 Some of the words hurled at them were:
- "wag kang tutulad sakanya na nagpapadede sa public, nakakahiya"
- NAKAKADIRI NAMAN YAN, DITO PA TALAGA?!
- Nakakalawlaw ng dede yan, Nakakalosyang!
- Pag ganyan walang pambili ng gatas yan (Powdered Milk)
- Laki laki na nung baby, dumedede pa. Pangit tignan!
- BASTUSIN YUNG MGA GANYANG BABAE EH
Angelique was so mad considering that her friend had a nursing cover.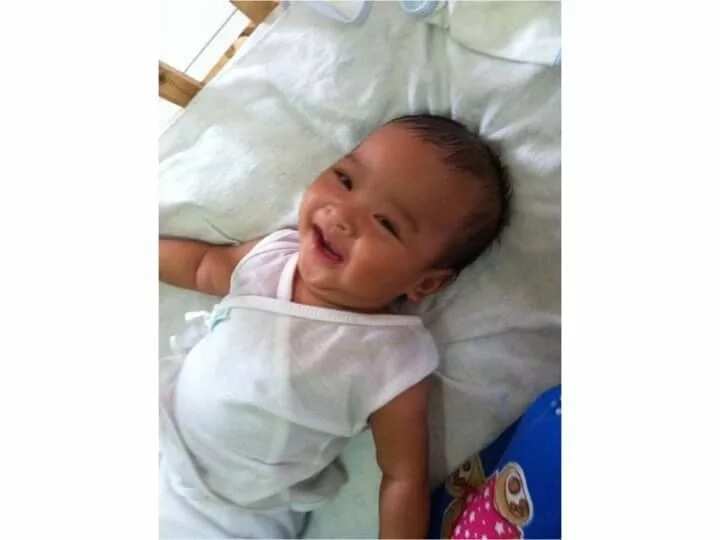 She then compared what could have been said if a woman would show all her cleavage in public.
The angry FB user pointed out that breastfeeding is not kadiri and that when you're a mom, you will feed your baby when he is already hungry.
In addition, she also pointed out that breastmilk is more nutritious than powdered milk.
Many netizens expressed their support and a lot of breastfeeding moms rallied behind Angelique. They shared their own stories of breastfeeding, giving inspiration to other moms who chose to feed their babies with their own natural milk, than that taken from animals and processed in some factory.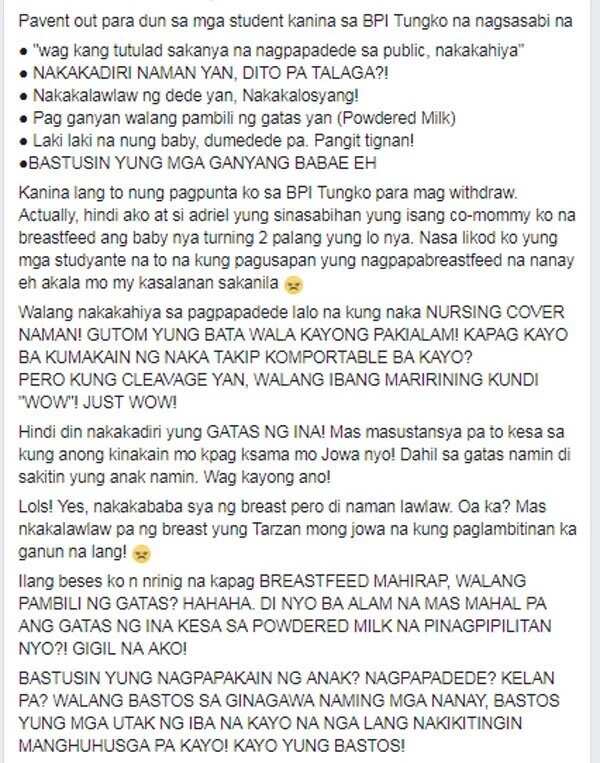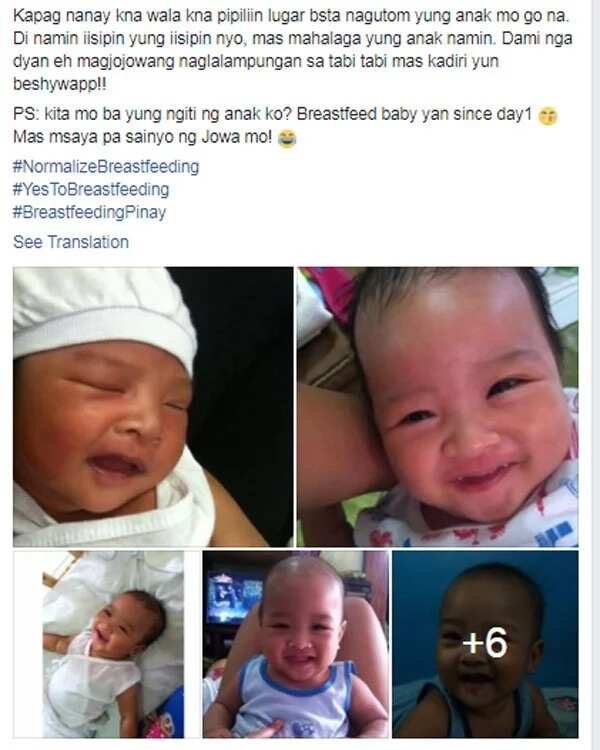 Grandma sells palitaw until midnight to send grand kids to school on Kami YouTube channel This video teaches us a thing or two about the meaning of giving unconditional love, where one can sacrifice much for her loved ones.
Source: Kami.com.ph