- Aiza Seguerra has submitted his resignation letter as the National Youth Commission Chairperson
- Sources say that it will be effective a month after his submission, formally on April 5
- Suguerra posted a cryptic status, saying: "It is done." last March 5, believed to be the date he submitted the resignation letter
PAY ATTENTION: Click "See First" under the "Following" tab to see KAMI news on your News Feed!
Former child wonder-songwriter Aiza Seguerra has stepped down as the National Youth Commission Chairperson, over a year after serving the Duterte Administration.
As Rappler quoted two sources, Seguerra has already submitted his resignation to the president, and is now rendering work until April 5. However, Malacañang has yet to confirm if Pres. Duterte has accepted the resignation.
Through an interview with ABS-CBN's Mario Dumaual, Seguerra confirmed that he has relayed his decision to the President and cited personal reasons behind the choice.
On his Facebook account, Seguerra posted a cryptic status, saying: "It is done." last March 5, believed to be the date he submitted the resignation letter. Netizens were quick to show concern to the former actress-musician, commenting messages of support and admiration.
Rappler reveals that a source said that Seguerra had been planning to resign for some time now. The decision was made because of his frustration over "the bureaucracy and its slow pace".
Seguerra expressed his gratitude towards the president for his understanding and consideration. "I appreciate his full support and understanding of my decision."
President Rodrigo Duterte appointed Seguerra as NYC chairperson in August 2016.
Seguerra, along with his wife and Film Development Council of the Philippines chairperson appointee, Liza Diño had actively campaigned for Duterte's presidential bid during the 2016 elections.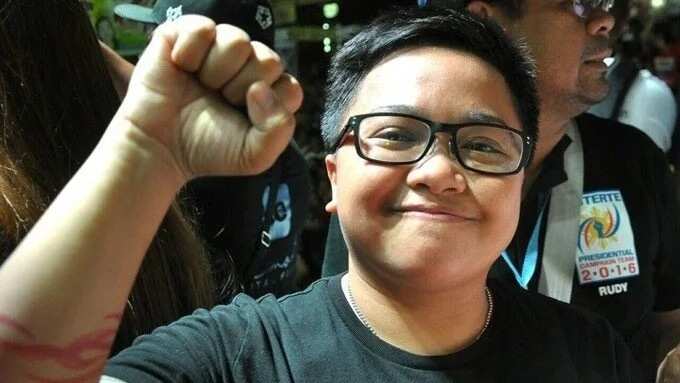 As NYC chairperson, Seguerra championed and passionately called for HIV/AIDS awareness towards the youth and actively called out against the postponement of the barangay and Sangguniang Kabataan elections scheduled this May.
Suguerra also said now that he has more time, he will resume her music career and continue to support NYC.
The illness appeared out of nowhere: the young boy started losing control over his body... Doctors had no idea what's wrong with Angelo. His mom is in pain watching her son suffer. I am bigger than my illness – Angelo: on KAMI YouTube channel!
Source: Kami.com.ph