- An emotional story of a father who suffered from stroke made many netizens emotional
- The father sought help from Raffy Tulfo in Action together with his three sons
- He is now recovering and he tearfully thanked Mr. Tulfo for the great help he has done to help him raise his sons and send them to school
PAY ATTENTION: Click "See First" under the "Following" tab to see KAMI news on your News Feed!
A story about a husband who sought help from Mr. Raffy Tulfo through the program Raffy Tulfo in Action once made many netizens shed tears.
He emotionally asked for help as his wife left them for another man.
Mr. Raffy Tulfo promised to help them and aided in the poor man's medication.
A video showing a bonding moment of the sons with their father who is still recovering from stroke and is continuously having his therapy elicited praises from the netizens.
The family was brought to the department store and the program's staff bought them clothes and shoes.
They were filled with joy as they were also brought to eat in a fast food restaurant.
After eating the kids together with their father were brought to an amusement park.
A store was also prepared for them filled with goods that would help them financially.
Mr. Tulfo also gave the old man cash assistance so as he would not need to spend the earnings from the store.
The loving father tearfully thanked Mr. Tulfo for the great help.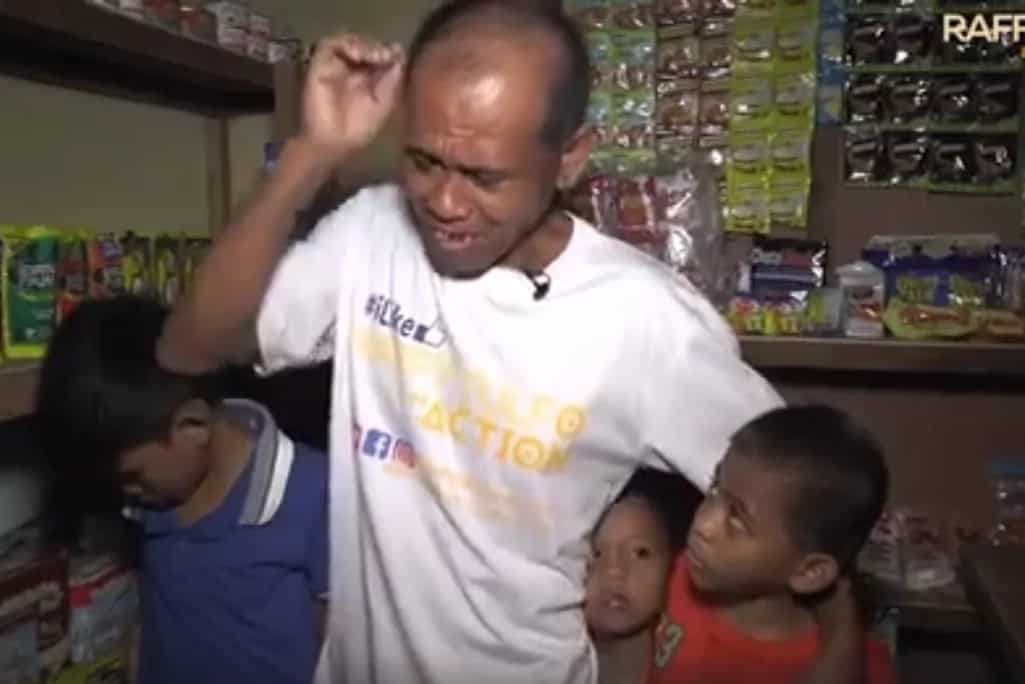 Netizens were all praises to Mr. Tulfo for giving such great help and inspiration to everybody.
Indeed there is still goodness left in this world.
Social experiment: Would you hug a homeless man? - on Kami YouTube channel
Are you willing to do an act of kindness to a stranger? Find out more in this video.
Source: Kami.com.ph