- Saab Magalona and husband Jim Bacarro are going through a tough time right now
- On February 8, Saab who's carrying twins, lost her baby girl
- Her baby boy just recently underwent surgery due to complications
PAY ATTENTION: Click "See First" under the "Following" tab to see KAMI news on your News Feed!
Saab Magalona posted on her blog an emotional recount after losing her baby girl, which GMA reported.
It can be recalled that last September she announced her pregnancy and on November 23, she announced the gender of her twins.
She wrote, "Turning 29 today!! My birthday wish is for our twins to be healthy and safe I also wish for our girl to quit kicking our boy too much I expected another boy for Twin B since they were predicted to be identical (2 sacs, 1 placenta), I was so happily surprised to learn she's a girl"
"So there you have it, it's a BOY and a GIRL, for Saab and Jim!"
"On February 8, we lost our baby girl."
This was a part of Saab's heartbreaking post on her blog spellsaab.com.
"I need to honor her. She was such a beautiful girl and we believe she gave her life for me and her twin brother."
According to Saab's post, she was in denial at the beginning.
After losing her baby girl, her baby boy just underwent surgery due to complications, but he's much better now.
Her husband Jim Bacarro describes their pain as "hindi pang-tao yung pinagdadaanan natin."
Read her full post below: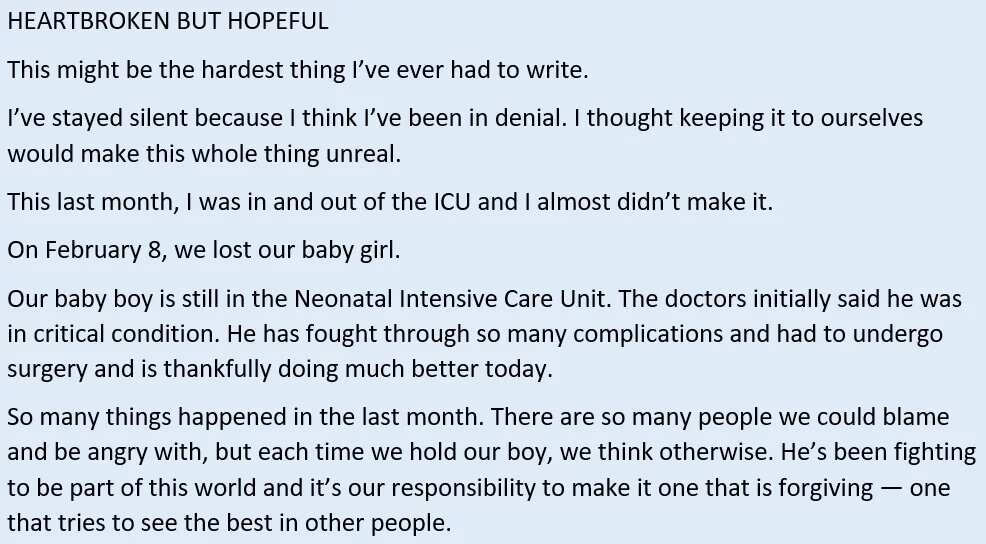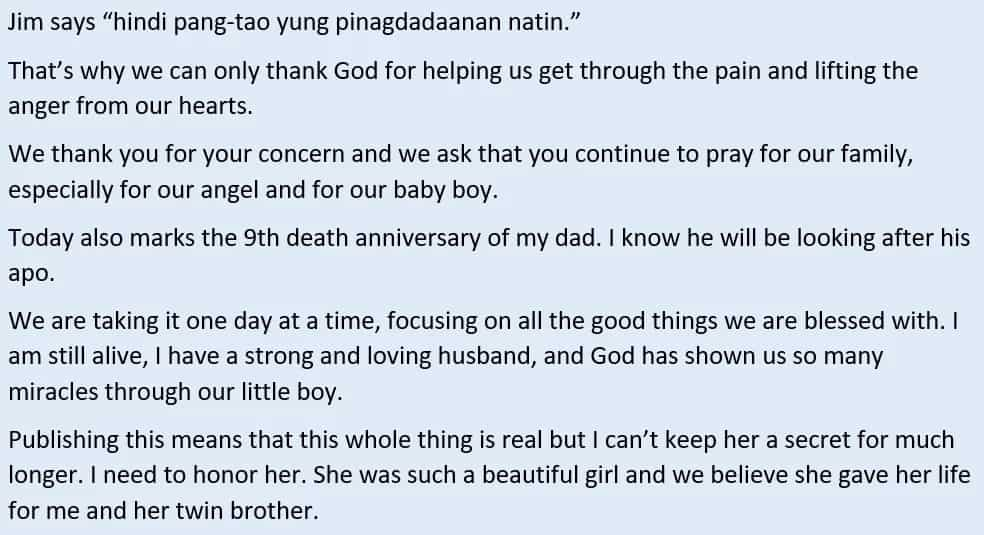 Saab and Jim got married on January 24, 2015.
They have known each other for 10 years before getting married.
Rens Tuzon panicked when he spilled coffee on a painting he was working on when he's still a student. Little did he know, the incident would lead him to hit Eureka! His surprising discovery on how coffee can be a great medium to create exquisite work of art made him the amazing coffee artist he is now.
How a messed up painting became the finest artwork of all time - on KAMI YouTube Channel
Source: Kami.com.ph