- Joh Bagundol Sese had a good life, a poultry business, and house helpers of her own
- But their business went bankrupt and their family was left in a huge debt
- She shares her struggles as an OFW to pay off their loans
PAY ATTENTION: Click "See First" under the "Following" tab to see KAMI news on your News Feed!
Life is indeed a wheel. One minute you're on top, the next you're at the bottom.
That's what happened to Joh Bagundol Sese, a native of Midsalip, Zamboanga del Sur.
She was living a comfortable life after she married into a family with a good export business in Hagonoy, Bulacan. She managed her own sari-sari store and a poultry farm. She even had household helpers.
But a few years ago, their business suffered terrible financial loss. It went bankrupt. She accumulated so much debts that she was being threatened with imprisonment.
"Dalawa lang pagpipilian ko, mag-abroad para makabayad o makulong," said Joh in a letter to KAMI.
Her cousin was even posting on Facebook about her debts.
"Pinsan ko nga pinapahiya ako. Pinopost ako sa FB, kesyo daw hindi ko siya nabayaran. Pero hindi naman talaga siya kasosyo ko noon, yung live-in niya nag-supply sakin ng bigas," explained Joh.
Despite the shame, Joh chose to stay silent.
"Kahit anong panlalait nila sa'kin nanahimik ako alang-alang sa pamilya ko," said Joh.
She took her shame and transformed it into hard work. She decided to apply for a job as a domestic worker abroad.
She wanted to go to Singapore, but after three months of applying, she couldn't get an employer.
Her neighbor suggested she try applying through her agency for Saudi Arabia. At first, she didn't want to because of the horror stories about abused OFWs in the Middle East.
But without any other options, Joh turned over her passport to the agency as collateral. In just two weeks, the agency found her an employer in Saudi.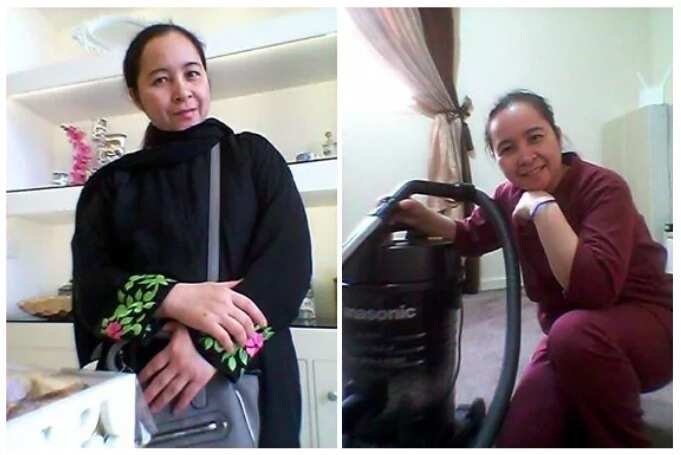 It was her first time going to a foreign country. She didn't know any Arabic.
The only thing that gave her strength is the hope that she'll earn enough money to get her family out of debt and keep her two daughters in school.
"Baon ko pangarap na maiahon sa hirap buhay namin. Ayaw ko matigil sa pag-aaral anak ko. Hindi man ako nagtapos, anak ko man lang makatapos," said Joh.
Her eldest daughter is in college, while her youngest is in high school.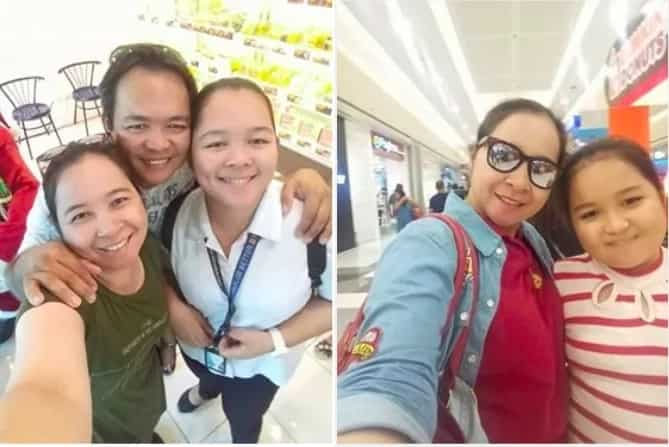 She worked almost 24 hours, just to earn enough for her family. She got by with very little sleep. She scrubbed toilets and cleaned the house of her Arab employer.
Joh was lucky to have a good employer who was kind to her. But she's even luckier to have a husband who manages her earnings properly.
"Pasalamat din ako sa mister ko. Bawat rial na pinapadala ko wala siya sinasayang. Alam niya ang hirap ko dito," said Joh.
After two years, Joh has paid off some of her debts. Her children are still in school. She also has a bigger sari-sari store in a lot she now owns.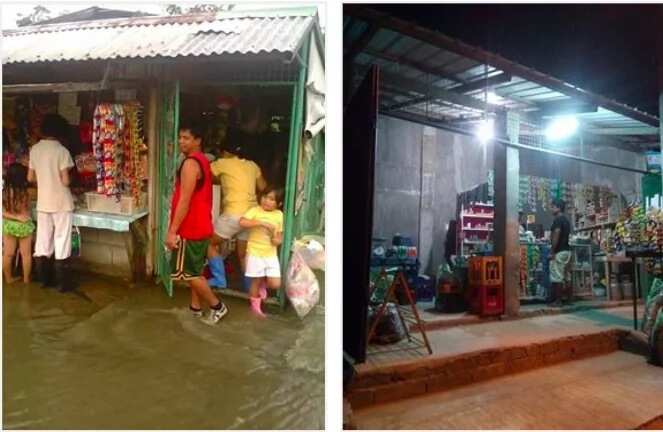 But life is still not easy. She still has a lot of debts to pay off.
"Inuna ko muna store para yung kikitain diyan, pambaon ng 2 anak ko, pambayad sa bills tsaka food nila. Pero marami din naman ang nabayaran," said Joh.
When she went to Bulacan for a quick vacation in October 2017, Joh couldn't leave the house because she still owe a lot of people money.
"Nahihiya ako magpakita sa lugar namin. Nasa loob ng bahay lang ako," said Joh.
After a month, she went back to Saudi to continue earning money to pay off her debts.
"Kung hindi ako namasukan katulong dito sa Saudi, makapag-aral kaya anak ko? Hindi ko maibigay buhay na meron sila ngayon," said Joh.
Her eldest will graduate in college in a year's time. She promised Joh that after she graduates, she won't have to go back to Saudi again.
Now that her life is slowly getting on track, Joh has this advise for her fellow OFWs.
"Hindi tayo habang buhay dito sa abroad, kaya now pa lang, isipin niyo na kung saan ilalagay pinaghirapan niyo. Mahirap uuwi ka wala pang one month nagmamadali ka na bumalik, ubos na pera mo," said Joh.
On February 2, Guhit Pinas member and artist Aubrey So took away her life due to depression. This video is to pay tribute to Aubrey and to raise awareness about mental health. Rest in peace, Aubrey.
Depression has no face | Kami Stories - on KAMI YouTube Channel
Source: Kami.com.ph