Pwede namang paalisin ng maayos! Video of buko vendor beaten up and tied by merciless MMDA men goes viral
- A video of a helpless buko vendor beaten up by hot-headed MMDA people went viral
- About 5-7 MMDA men tried to take away the cart of a buko vendor in a violent way
- Netizens were enraged for this merciless act of what they call themselves as 'authority'
PAY ATTENTION: Click "See First" under the "Following" tab to see KAMI news on your News Feed!
Netizen Mhean Capaycapay took to facebook a video and some photos of a buko vendor being ganged up by several MMDA people.
Based on Mhean's Fb post, the MMDA men were trying to take away the cart of the buko vendor.
On the first part of the video it was seen that the vendor was on his cart trying to negotiate with the MMDA men.
However, the MMDA flipped the cart which made the vendor fall.
Not only that, he also received several punches from the men while they say harsh words on him.
The vendor eventually stopped, got some ice, but before he even put it to his swelling eyes, another man grabbed him from behind and tried to punch him again.
Though the vendor seemed to fight back, he does not have enough strength for around 7 men.
At the last part of the video, one MMDA said that they have the authority to do that since the vendor is selling at a wrong place.
Also another MMDA tried to grab the cellphone of the video taker.
He keeps on saying "Bawal yan, bawal mag-video" while following the man who is taking the clip.
Mhean also tried to reach out to the authorities to seek assistance and help for the case of the Buko vendor.
Meanwhile, here are some of the netizens' reactions about the incident.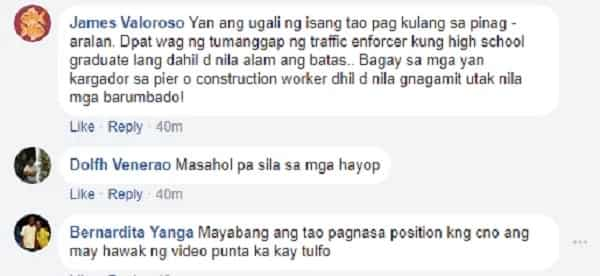 KAMI believes that a calm and peaceful negotiation could be done instead of doing things in a violent way.
Depression has no face | Kami Stories on KAMI Youtube channel.
This is a tribute to Aubrey So and to all who suffered depression. It can really take the lives of our loved ones.
Source: KAMI.com.gh