- A pair of young lovers celebrating their Monthsary went viral
- Though they are still in grade school, the couple is already 'proud' about their relationship
- Aside from their age, netizens also noticed the grammar on the couple's greeting
PAY ATTENTION: Click "See First" under the "Following" tab to see KAMI news on your News Feed!
A Grade school couple with facebook names Janusrazel Amansec and Claudie Marie Leliza were so proud to tell the world about the love that they feel for each other.
The two celebrated their 3rd monthsary and they posted their photos where Claudie was holding a cartolina with their pictures and the number of months of how long they have been together.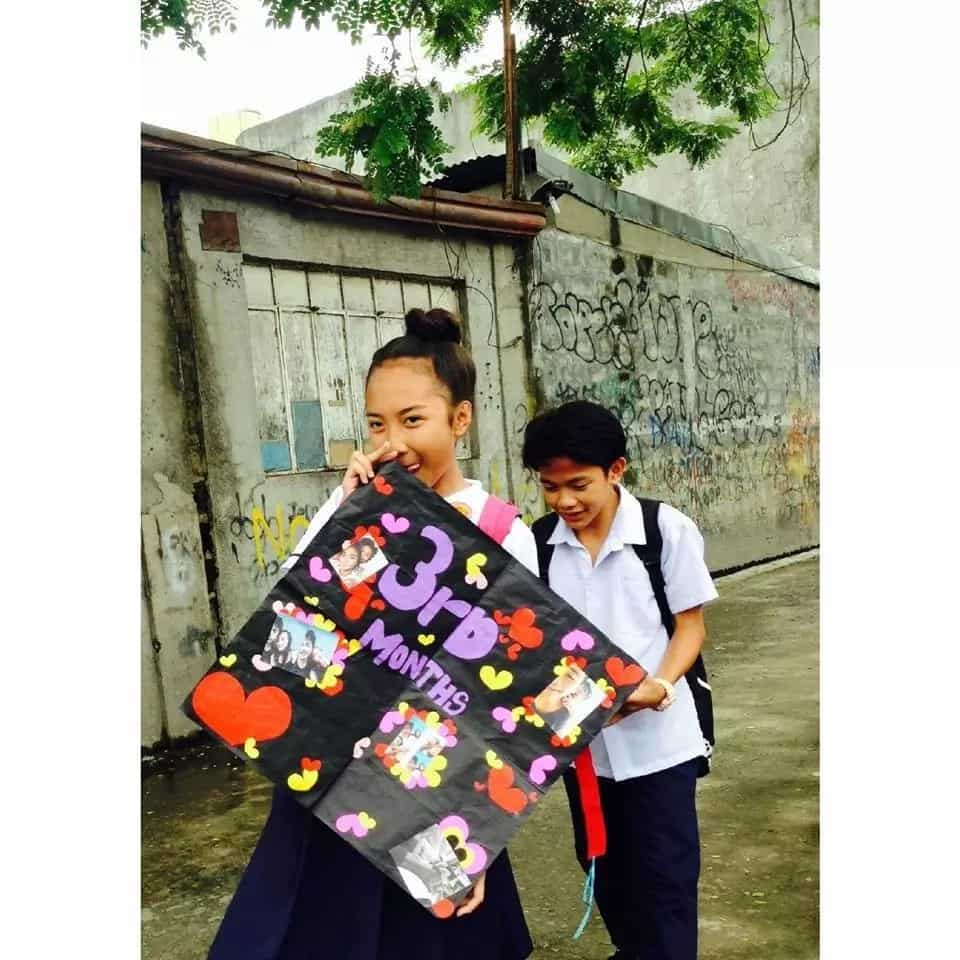 Their post went viral not just because they were too young for them to be in that kind of romantic relationship but also because of the wrong grammar.
The greeting written on the chart said '3rd months' instead of '3rd month'.
Some netizens assumed that maybe it was just short for 'monthsary'.
But it was not the grammar that made this two a little popular.
It was the fact that they are still too young to fall in love and be in that kind of relationship.
Janus even captioned one of their pictures "Road to forever".
Though some netizens advised them to study first, focus on their studies and just be patient for the right time to fall in love, Some admired them for their sweetness.
This scenario was already very usual nowadays. Children seem to be always in a hurry to a lot of things especially when it comes to love and relationship.
These things are also inevitable at this generation. As their parents, guardians or elders, what we can only do is to remind them about what is right and what is wrong. We should also give them certain limitations.
At the end of the day, they are still kids who just fell in love earlier than we thought.
KAMI believes that it is natural to fall in love, but timing should also be considered.
This is to pay tribute to Aubrey So and to all who suffered depression. We should all be aware of it for it can really take away the lives of our love ones. Depression has no face | Kami Stories on KAMI Youtube channel.
Source: Kami.com.ph