- A man in Thailand lives with two beautiful woman in one roof
- They have 9 children with them and lives harmoniously
- Netizens were shocked to find out about their rare family setup
PAY ATTENTION: Click "See First" under the "Following" tab to see KAMI news on your News Feed!
Maintaining a harmonious relationship within the family and between husband and wife is something achieved over time as it is not that easy.
42-year-old Manop Nuttayothin seemed to have no problem with this as he even managed to have two wives who seemed to be very close to each other along with their 9 children.
Manop's second wife, 32-year-old Warissara Poksrichan posted a picture of the three of them during Valentine's Day which caught the attention of the online community.
She wanted to pay tribute to her loving husband and the woman she considers her best friend.
Her caption read:
"People are bragging about their husbands on Facebook. Well, my husband happens to have two wives! It's been years and I've never changed my mind with you. The only thing that has changed is the size of our b**bs, 600cc and 450cc. You love them."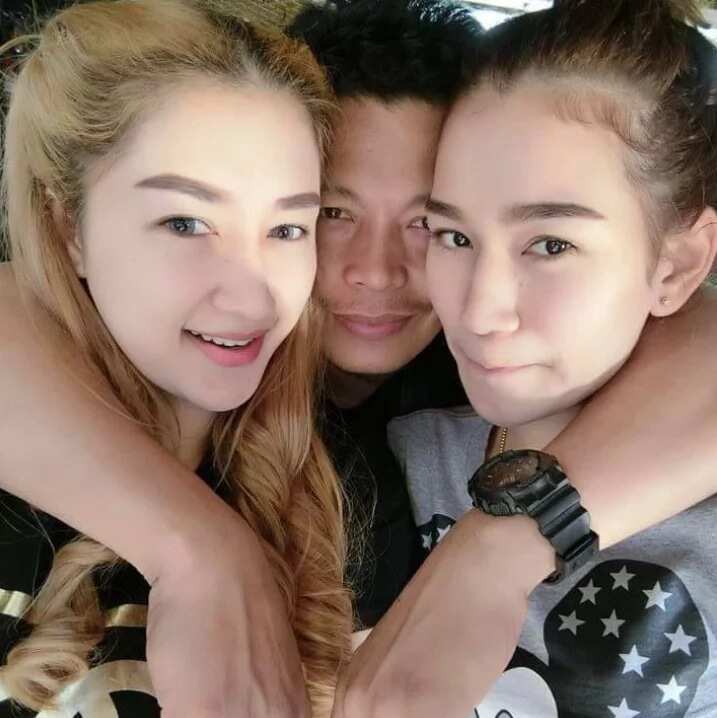 Manop revealed that he originally had three women in his life but "Dear" unfortunately passed away.
Each woman Manop married gave him three beautiful kids which he loves dearly.
The two wives said they were given salary for their share in helping in his car parts business.
"For the kids, he gives them 100 percent. For the wives, if we ask him for THB1,000, he'll only give us THB200."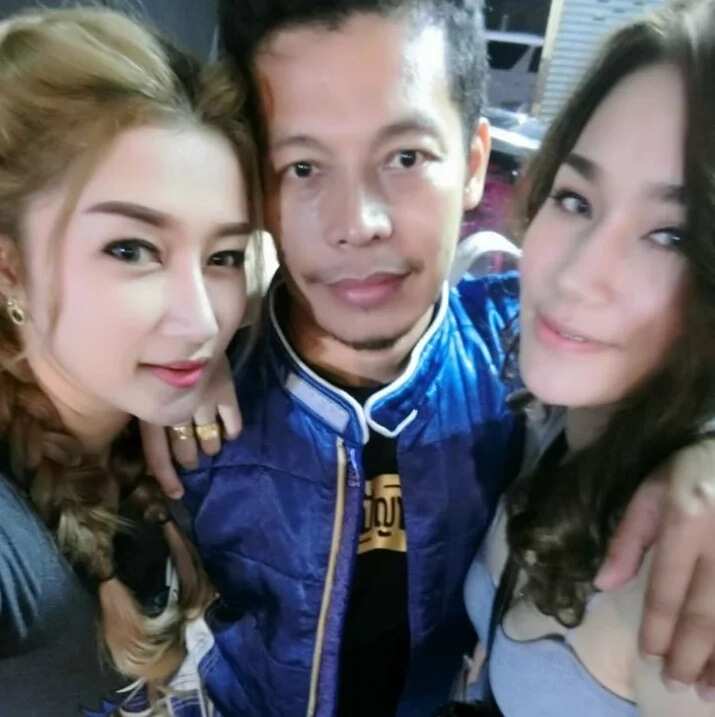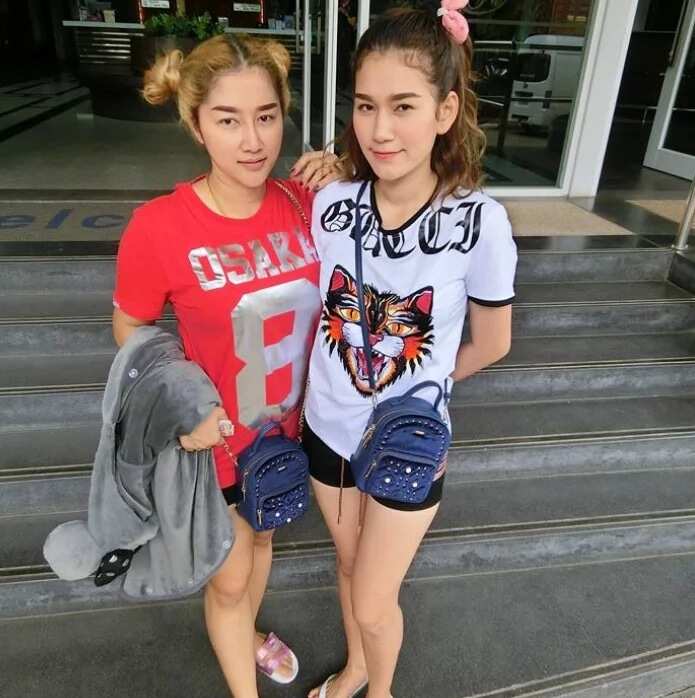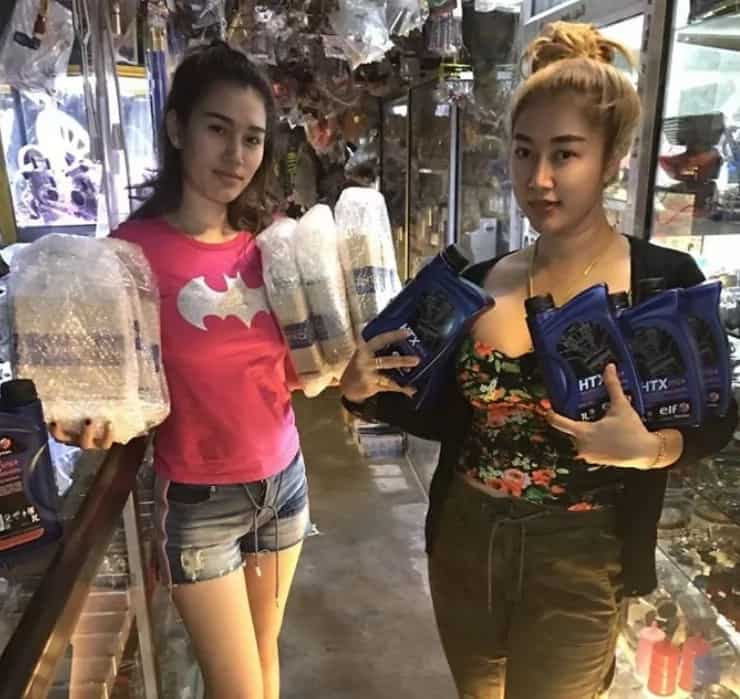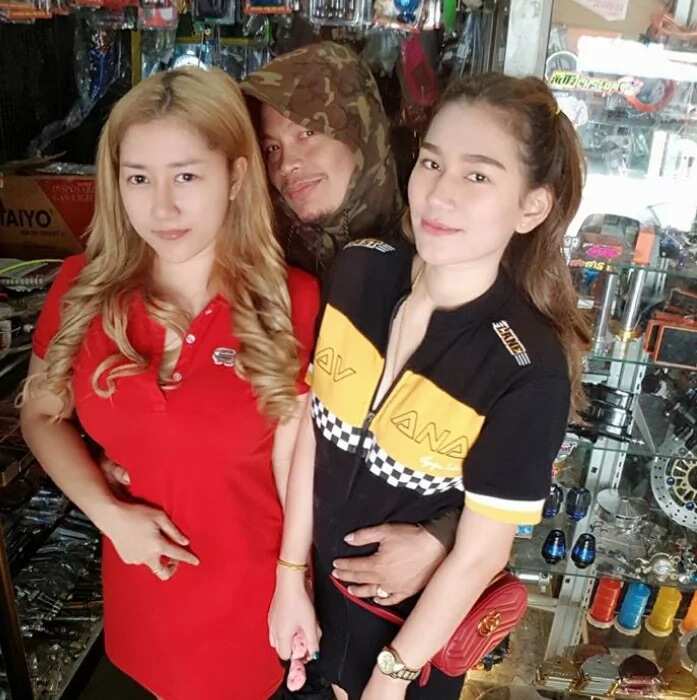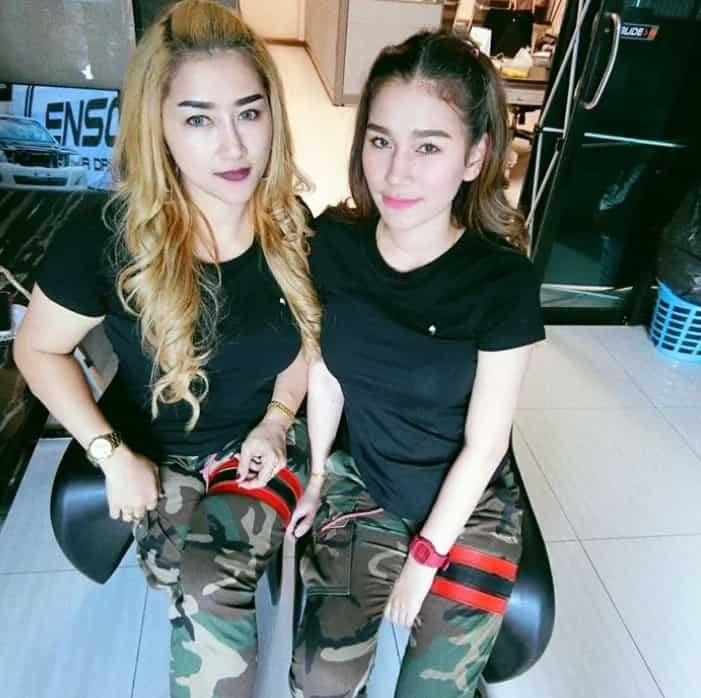 When asked about their secret for having a harmonious relationship, Manop said that he handles conflicts to avoid serious fights.
The husband tries to treat them fairly and talk to both of them on the same day whenever there is a tension happening between them.
"Sometimes it happens. I'll overlook something and realize that I treated one wife better than the other. When I understand that's a problem, I make sure I treat the two of them equally. We do the same things. We do everything at the same time. It's the best."
Warissara is thankful to have such a good husband and a good partner in Nattaya.
"It's all about understanding. We love each other. We care about each other. Because of that, we're happy. I really believe so."
Road to success: I cried a hundred times - makeup artist and business owner Cheneleng Pili - on Kami YouTube channel
Be inspired by this brave and talented girl's inspiring story
Source: Kami.com.ph