- Hindie Pinlac proudly shared her story about the 'ipon-shade' challenge
- Hindie was an OFW who decided to stay after the success of her coin bank business
- She is now able to finance all her family's expenses without going abroad
PAY ATTENTION: Click "See First" under the "Following" tab to see KAMI news on your News Feed!
Hindie Pinlac is an OFW who is also into online business.
KAMI learned from Philippine Trends that Hindie got another idea for business and that is the 'ipon-shade challenge coin bank'
This is not you usual coin bank where you just place any amount of money.
Pasted on the cans are circles indicating aligned to a specific denomination.
Once you put a denomination, you must shade a circle in order to monitor your savings.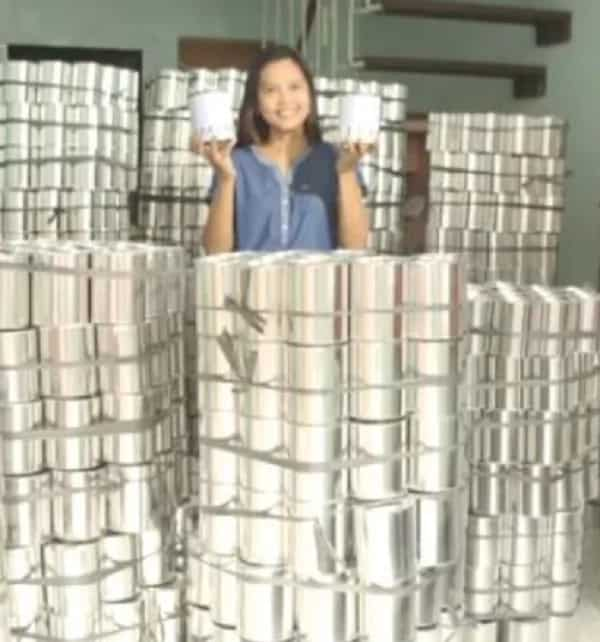 If all of the circles were already shaded, it means you already have 53, 750 as savings.
Hindie got the idea of this 'ipon-shade challenge' from 'Peso Sense'
One time, while having her grocery, she saw a coin bank near the cashier.
She had an instant idea of printing the 'ipon shade challenge' photo in Peso Sense and paste in on a can.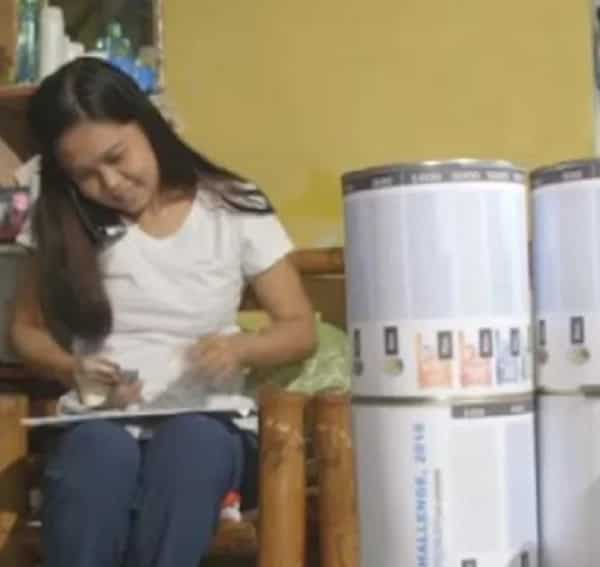 She then turned it into an inline business where she accepts orders of 'ipon-shade challenge' coin banks.
Hindie also turned her her rented apartment as a stockroom for her 5,000 pieces of coin banks.
Here's a video of Hindie's interview in KMJS which KAMI obtained from Youtube.
With this simple business that turned into a hit and popular 'money-saving' craze, she was able to pay all her debts, pay her car in full, buy phones for herself and for her husband, saved for the future of her kids.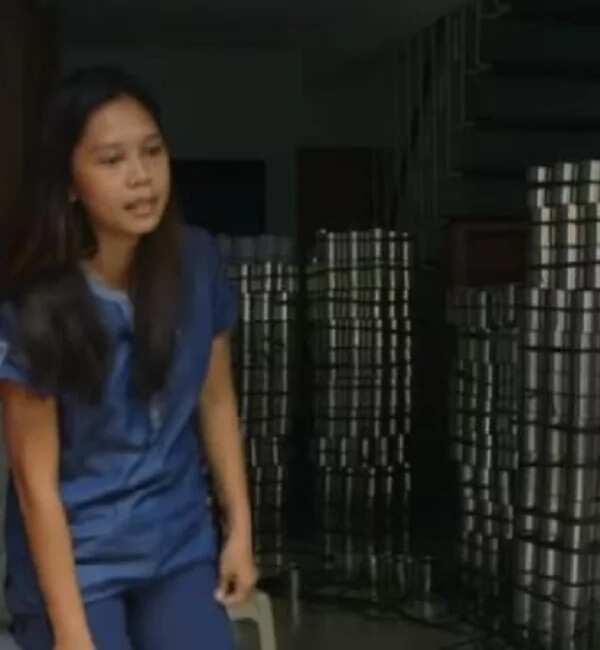 With an income of almost 300,000 pesos a month, She did not have to leave the country to support her family.
Because of her business, she was also able to help her re-sellers as well.
Also, because of her 'ipon-shade challenge' coin banks, she was able to inspire other people to save.
Though she experienced discrimination abroad, this young OFW came back to our country still with full determination to succeed. Success story: From belittled OFW to successful restaurateur | Kami Stories on KAMI youtube channel.
Source: Kami.com.ph