- An engineering teacher got pissed when he discovered his students were not attentive
- They were murmuring something in class, which he later found out was memorizing Spanish
- He gave them an engineering quiz in Spanish
PAY ATTENTION: Click "See First" under the "Following" tab to see KAMI news on your News Feed!
Some teachers don't know how to get angry, such that if they would "punish" students, it wouldn't be through verbal scolding.
KAMI saw the story of such teacher in Definitely Filipino.
Jayson Garces Bayogo is an engineerign teacher at Cebu Technological University.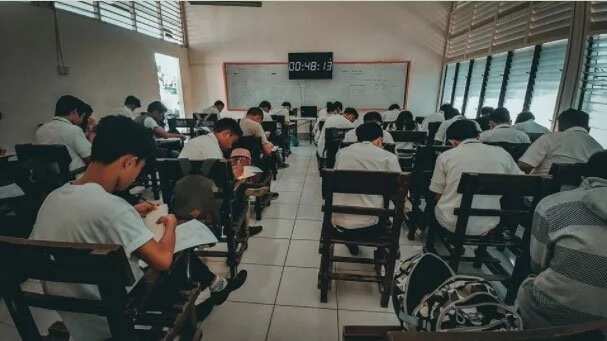 He was discussing something to this mechanical engineering class but he noticed that they were murmuring something.
The teacher later found out that they were studying for their next subject - Spanish class.
Instead of getting mad, he dismissed them early, which actually made students happy because they can prepare more for their Spanish subject.
So when they had their succeeding class with Bayogo, they were so surprised to find their exams written in Spanish.
So the Problem 1 became Problema 1 and Republic of the Philippines became "Republica de Filipinas."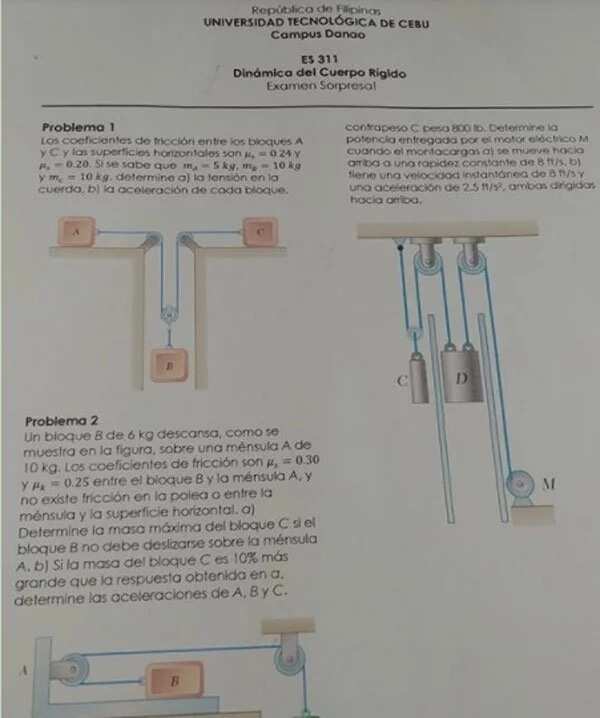 When the story went viral, the teacher explained that it was not really a punishment per se but it was a very wise way to teach students to respect their teacher's time.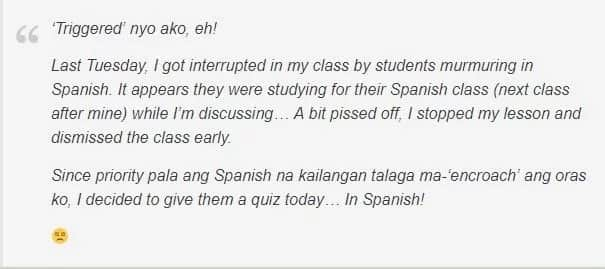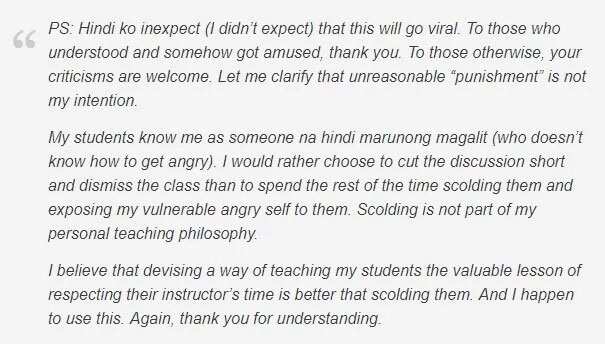 All's well that ends well because his students apologized to him.
Would you steal money from a blind man? on Kami YouTube channel This video will show the propensity of people to take undue advantage of the weakness of others.
Source: Kami.com.ph