- Michelle Buella shared her story as an overseas Filipino worker
- The mother of three made sure she feels safe where she works
- If she's not comfortable she goes straight to her agency
PAY ATTENTION: Click "See First" under the "Following" tab to see KAMI news on your News Feed!
As with almost all Filipinos working abroad, the sacrifices they make in a foreign country are all for their family back home.
Michelle Buella opened up to KAMI about her struggles in the Middle East.
The 39-year-old decided to leave the country so she can provide for her husband and three kids.
Because of her hard work, she was able to buy a tricycle so her husband can earn a living in the Philippines.
She was also able to support her eldest child through college. Her eldest has already graduated, but she still has two children who are studying.
They are also renovating their house.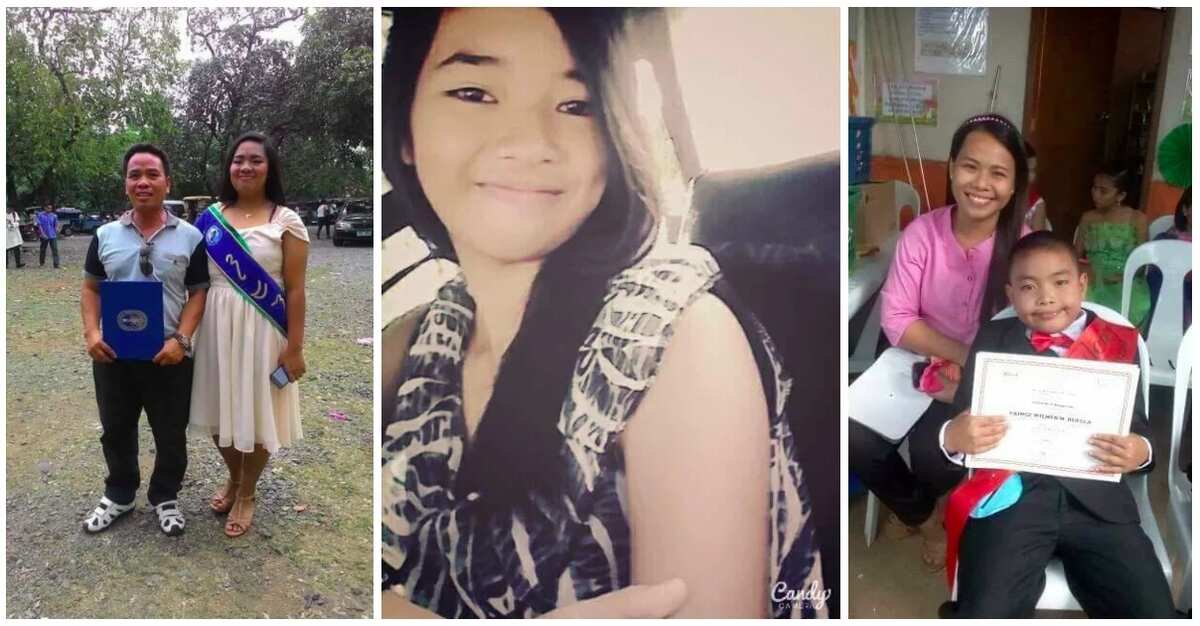 Michelle's hard work and determination took her through different countries and different employers.
Her love for her family back home made her strong in a foreign country. She is determined to stay safe, so she can always support her family.
She was lucky when she was working in Saudi Arabia. Her employers didn't treat her differently and allowed her the freedom to move around in the house.
She was a nanny and had to take care of a sickly child. Every month, they would go to Riyadh and Jeddah to get his ward checked by doctors.
She was also given an allowance in addition to her monthly salary.
Michelle said the family was very kind to her. They even bought her a return ticket to and from the Philippines so she could visit her family.
But Michelle didn't go back to Saudi. The many news about OFWs getting abused in Saudi scared her and she did not want to risk her safety.
She decided to apply to Qatar as a cook. But her luck seemed to run out.
Her first employer took away her cellphone and clothes. She was also made to sleep in the sala without even a blanket.
Michelle said she felt scared the first night she was there. The next morning, she asked her employer to return her to the agency.
That afternoon, they took her to the agency, but they didn't give her cellphone back.
Her second employer in Qatar was good, according to Michelle. But she couldn't stomach the way her fellow Filipino was being treated by the children of their employer.
She said that because this Pinay couldn't understand Arabic, she was always being hurt by the children.
After a while, she asked her boss to let her leave. It took a long time before she was allowed to go back to her agency. But eventually, her boss relented.
Her third employer in Qatar were a French and a Moroccan.
This time, the stars aligned for Michelle and she found a great working environment.
"Para kaming magkabarkada, tawanan. Minsan kasama nila ko kahit san," shared Michelle.
She has free WiFi so she can always get in touch with her family in the Philippines.
In July, she'll be coming home for a vacation.
"Mahirap na masarap ang OFW. May mga ngiti na nakikita sa labas, pero sa likod ng ngiti na 'yun ay lungkot," said Michelle.
"Hindi mo pwede ipakita ang lungkot na nadarama mo para sa family mo," she adds.
Learn about the inspiring story of Cheneleng Pili, who was able to reach her dreams through hard work and determination.
Road to success: I cried a hundred times - makeup artist and business owner Cheneleng Pili - on KAMI YouTube Channel
Source: Kami.com.ph