- Jenine Desiderio posted another Facebook status about the "gatecrasher incident"
- She insisted that there is absolute truth to what she is claiming
- She's also tired from being seen as "the bad guy"
PAY ATTENTION: Click "See First" under the "Following" tab to see KAMI news on your News Feed!
A couple of weeks ago, Janella Salvador's mom, Jenine Desiderio took to Facebook to post a cryptic message saying, "Makapal na sinungaling pa."
Prior to Jenine's post, Elmo Magalona recently denied that he gatecrashed Janella's family reunion.
It has been long rumored that Jenine are not on good terms with her daughter and her love team, Elmo.
On February 15, Thursday, Jenine posted an update about the "gatecrasher incident" on her Facebook, which Fashion Pulis reported.
She insisted that the unnamed individual gatecrashed their family reunion last year.
She said, "No More lies please."
"Lie if you must to save your as$ but not at my expense."
She also replied to one of the comments on her status saying, "They lied in interviews abt this."
So it's safe to say that the one she's referring to as the "gatecrasher" was indeed a celebrity.
Speculations have been going around for some time now that the gatecrasher was Elmo and the one who brought him along without permission was Janella.
Read her full post below: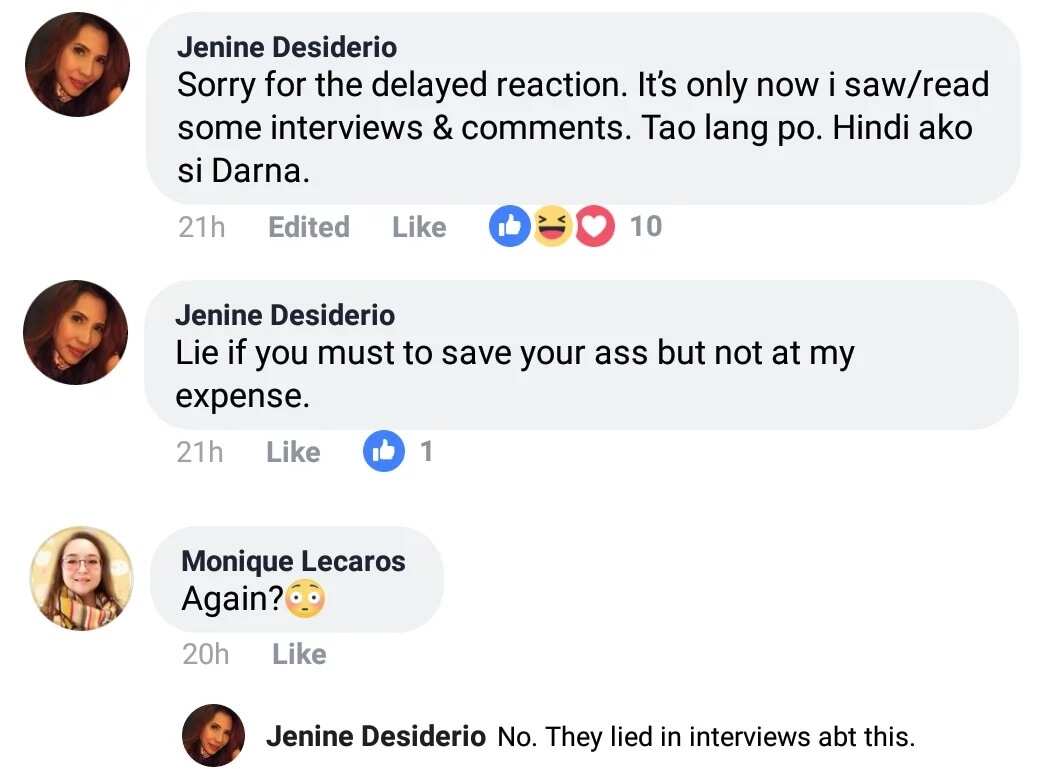 It can be remembered that shortly after New Year, Janella Salvador's mom Jenine Desiderio took to social media to express her anger over an unnamed individual.
"How dare you gate crash both sides of our family's Christmas reunions. Do you really just do this as in come uninvited? And how could you enjoy knowing i did not come in knowing you were there? My family's too decent to make you leave but you think you're welcome & accepted? Think again. If you can. #angkapal," Jenine posted on her Facebook, as quoted by Push.
However, Elmo denied that he gatecrashed Janella Salvador's family reunion last December 2017.
On February 2, Guhit Pinas member and artist Aubrey So took away her life due to depression. This video is to pay tribute to Aubrey and to raise awareness about the depression. Rest in peace, Aubrey..
Depression has no face | Kami Stories - on KAMI YouTube Channel
Source: Kami.com.ph