- A man had an unusual and breathtaking wedding proposal for her girlfriend on Valentine's day
- A netizen named Art Endaya witness the scandalous proposal that involves traffic enforcers in Pasay City
- Now this video is making rounds in different social media sites
PAY ATTENTION: Click "See First" under the "Following" tab to see KAMI news on your News Feed!
A netizen named Art Endaya shared a video of what he thought is another scandalous scene on the road involving some traffic enforcer and the 'man' who drives an Innova that allegedly violated a traffic rule.
Little did he know that this was all a part of a drama of the 'man' who plans to propose to his girlfriend who is also with her in the car.
Here is the video which KAMI obtained from GMA News/YouScoop Art Endaya.
In the beginning of the video, traffic enforcers were seen placing handcuffs to the 'man' who is already outside the car.
Then the girl went out pleading to release her boyfriend so that they can just go and never to pass by that lane anymore.
The other enforcers asked the girl to get inside the car again. It took them minutes before they could convince the now nervous and worried girl to get back to the car.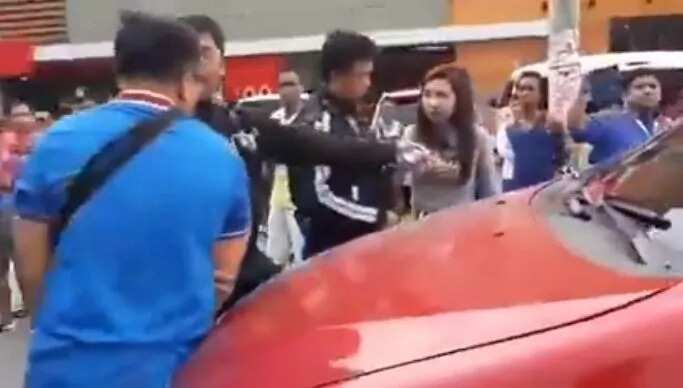 After a few minutes, the girl get inside the car and the enforcers urged her to just plead to the other enforcer who is with her boyfriend to free him properly.
The girl looked really frustrated for it was Valentine's day and that they had to go through all those hassles on the road.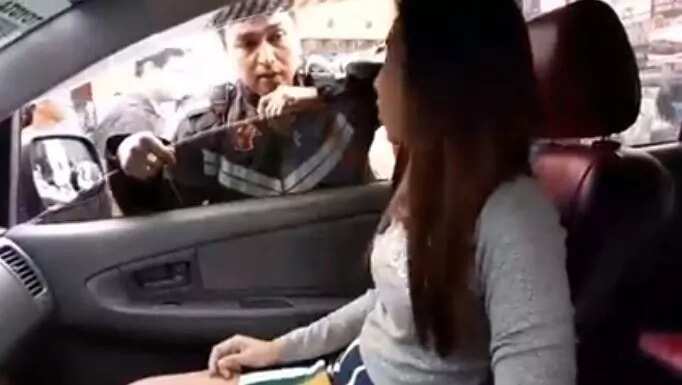 She get out of the car, now with the key of the handcuffs. As she freed her boyfriend, it was seen that she is still very nervous.
Right after removing the handcuffs, the man got down to his knees with a ring.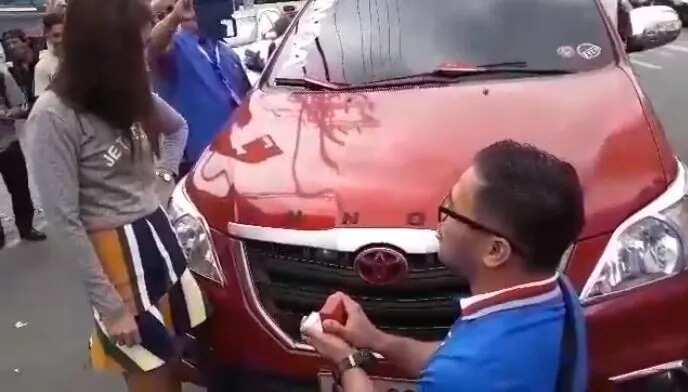 "Ayaw na kitang maging girlfriend, gusto na kitang maging asawa! Will you marry me?" The man was almost shouting.
The girl who is now calm blurted "Yes" with a hand gesture.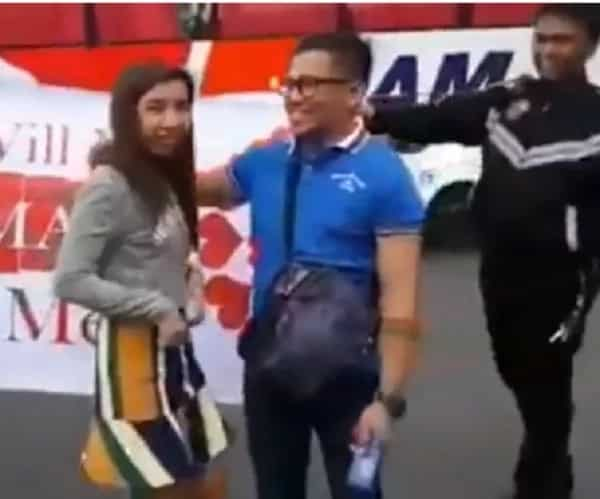 Other traffic enforcers were already holding a banner with the magical question, "Will you marry me?"
Now the video already reached 2 million views.
Let this be a reminder to us that depression is a traitor. It can take our loved ones away from us.
Depression has no face | Kami Stories on KAMI Youtube channel
Source: Kami.com.ph