- A netizen who was annoyed by a relative who robbed things from them expressed his annoyance through Facebook
- He wrote signs with messages for the person whom he despised
- The post went viral as he even stick things to the wall so as the robber would see them easily
A Facebook post by a netizen named Elimar Lumanlan is making the rounds in the social media as it elicited laughter from the online community.
According to the post, the Facebook user was annoyed upon finding out it was just one of his relatives who stole things from their house when nobody is home.
He also shared that his money was even stolen.
The netizen's ingenious way to send his message to the culprit was so funny that it gained numerous reactions and shares in Facebook.
One of the picture showed an arrow pointing to their house.
The next note read, Oh ano? "Magnanakaw ka na naman porke walang Tao sa bahay diba?! NAKAWIN MO NA LAHAT"
The last picture showed the things he thought might interest the robber. He put them in the wall so as the robber will not have a hard time searching for the things to steal.
Meanwhile here are some of the netzens' reactions for this post.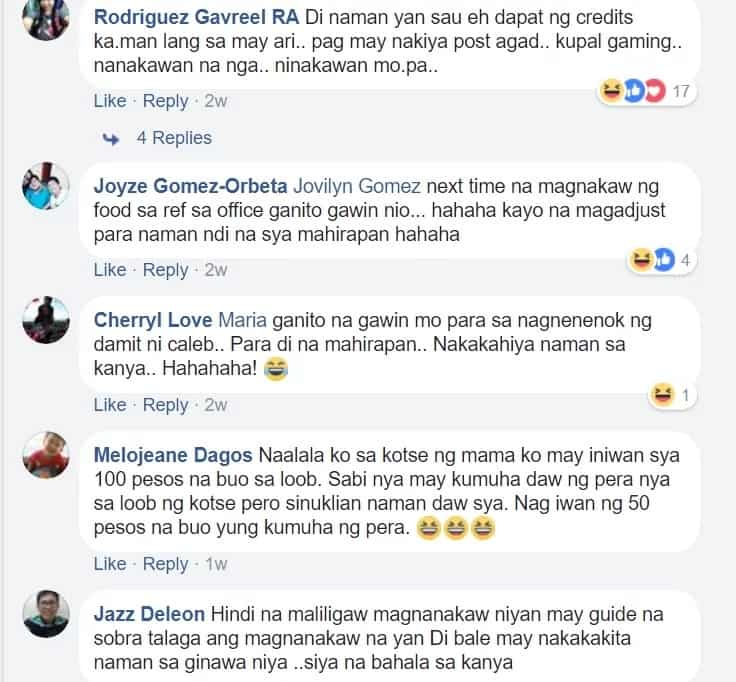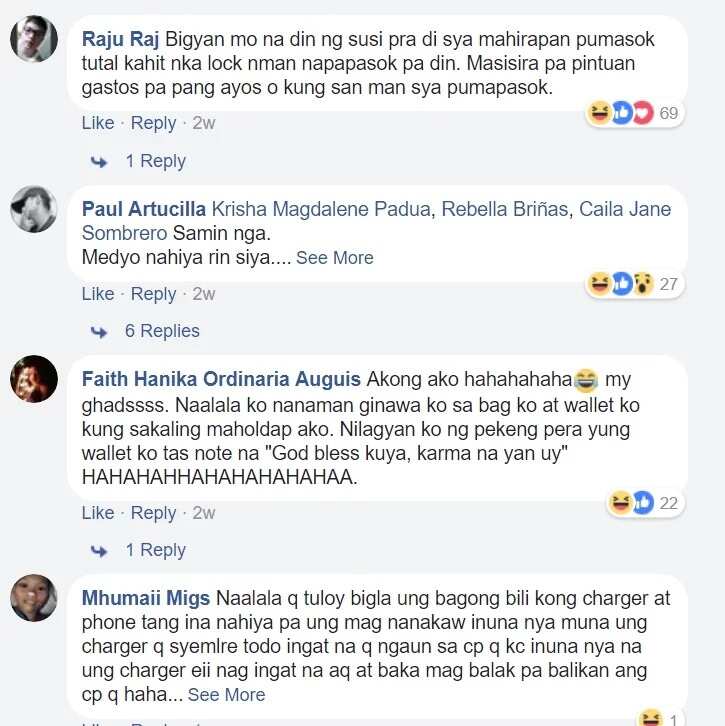 Would you steal money from a blind man? on Kami YouTube channel
A test of honesty. Find out how these random people would react to a social experiment testing a person's honesty
Source: Kami.com.ph