- A Pinay named Nova Fossgard had humble beginnings
- The inspiring strong woman used to sell fish when she was still young
- She is now the director of her family-owned business
Nova Fossgard inspires many Pinay with her humble beginnings.
With her hard work and perseverance she now lives a life she did not imagine even in her dreams.
According to a report by ABS-CBN News, Fossgard was born in Tukuran, Zamboanga Del Sur to a fisherman father and stay-at-home mother.
At the age of five, she had to sell fish to survive.
"You are in the market and you have to shout – fish, fish, bente, bente… Isda, isda, bariles, bariles. Bente, bente," Fossgard recalls.
"Nangawat ko isda sa auntie ko (I stole fish from my aunt). That's a secret, but I will tell you. Because I was starving. I had this little girl, I gave it to her and passed it on to the market. This little girl gave me the money and I gave her commission," she explained.
According to her having been exposed to business at an early age and her skills in selling contributed a lot in the success of her family-owned business, a language college.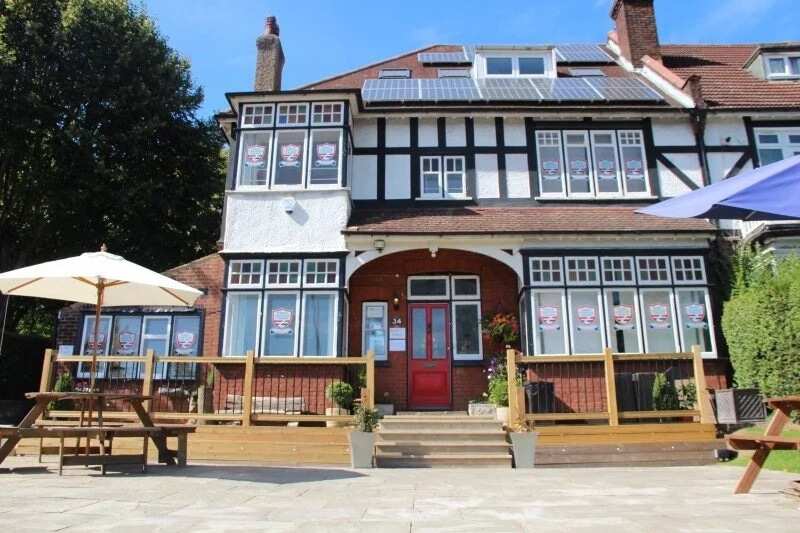 Along with her husband who is the principal at Purley Language College in Purley, she manages it as the director.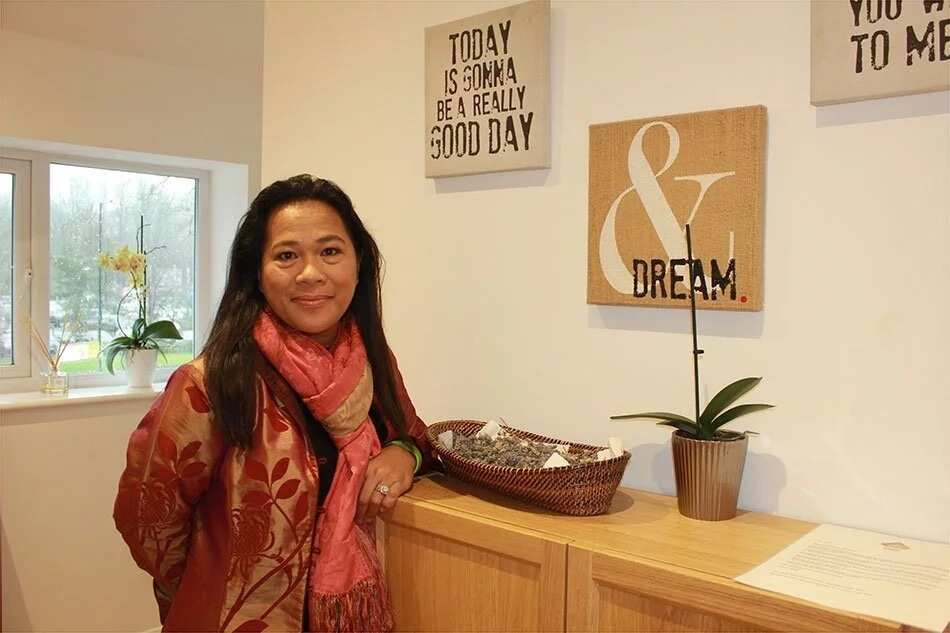 "I'm sure that coming from a family that had a small business themselves it must have helped her a lot. She had to work at a very young age. She must have felt what it's like not to have a lot. That [is] probably what has driven her to better things through the years," said Fossgard's husband.
The opportunity came to them unexpectedly in 2006 when both of them lost their job.
Jan, Fossgard's husband applied for a job at the college but was instead offered to take over the business as the owners wanted to retire already.
The couple faced the new challenges which meant working for 24/7.
The college has now more than 3,000 students.
"In the beginning, we borrowed so much money. We remortgaged and it tested us, our relationship, financially and emotionally. It wasn't easy," she said.
Fossgard worked as a domestic helper at first despite finishing a degree in accounting at Southern Mindanao College in 1991.
"I went through as a domestic helper first, cleaning. Even during day off, I worked part-time," she said.
She was then offered a job by her employer. Fossgard went to England as a companion of her employer's octogenarian mother.
"They had a housekeeper, a gardener. I just sat down with her, just to be a companion. I learned so much from her. She educated me a lot: taught me [how] to cook, read a lot of newspapers and books," she narrated.
She met her husband in Oxford.
Fossgard wishes to inspire those who are from the remote areas and provinces to continue reaching their dreams and to never give up.
For those who often doubt themselves and their abilities, she has this advice:
"Don't be afraid. Follow your instinct. Gawin mo lahat ang gusto mo sa buhay. If you keep holding back with your fear, you think may mangyayari? You have to overcome (your fears). Takbo ka, don't crawl. Always run."
Would you steal money from a blind man? on Kami YouTube channel
A test of honesty. Find out how these random people would react to a social experiment testing a person's honesty
Source: Kami.com.ph