- The deployment ban in Kuwait remains effective because of the half-baked reports about the cause of deaths of the 7 OFW in that country
- Some of our OFWs chose to process their papers thru illegal recruiters just to enter the oil-rich nation
- They were called 'backdoor' for they will be passing thru several countries until they reach Kuwait
Philippine Association of Accredited Agencies to Kuwait (Philaak) was already informed about the increasing numbers o f OFW who were under some illegal recruiters just to enter Kuwait.
This was after the ban of deployment in the said country is still effective. According to reports, some of our Kababayans already left our country as 'backdoors' where they were deployed illegally.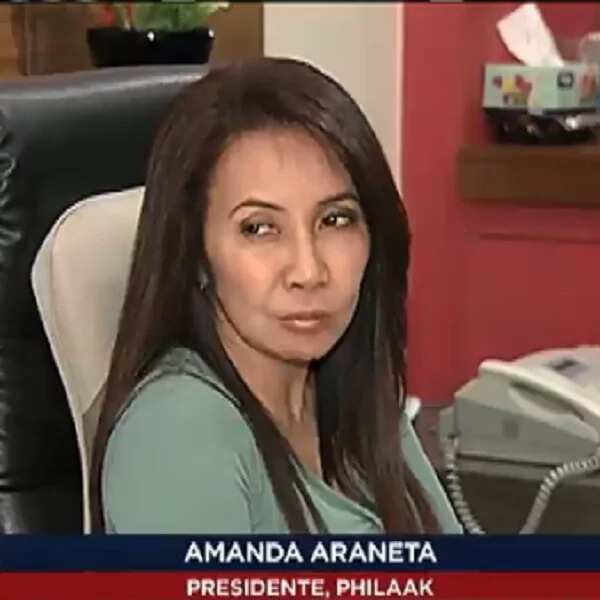 "Mayroon nang umaalis na ang tawag namin ay 'backdoor,' na-de-deploy illegally, dumadaan kung saan-saang channel, kung saan-saang bansa," said Amanda Araneta, president of Philaak.
Meanwhile, Philaak already submitted an appeal to allow some OFWs who already have working visa to enter Kuwait. This is as consideration for the proper procedure they did in applying for aa job in that country.
Department of Labor and Employment (DOLE) released an order to ban deployment of newly hired OFWs to Kuwait. This is in line with the investigation of the death of our 7 OFW who were allegedly maltreated by their employers in Kuwait.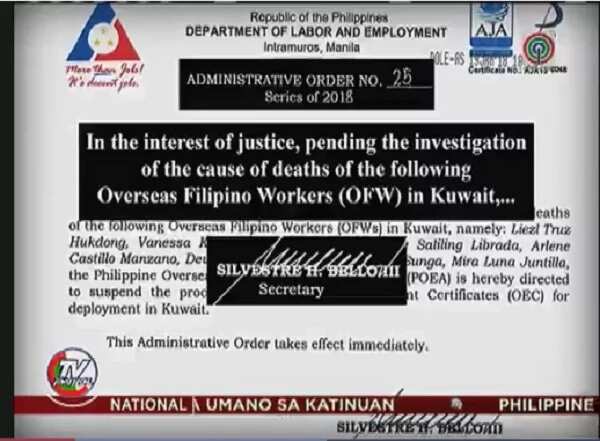 DOLE initially released a statement that the investigation will be done in 15 days, but as of press time it is still on going and the ban also is not yet lifted.
The result of the investigation is very critical for this will be the basis if our government will still allow our fellow Filipinos to still work in Kuwait.
"I want to be very sure that if we deploy them in Kuwait, they will be in safe hands," said Labor Secretary Silvestre Bello III.
"Anytime this week we will make a decision on the suspension, whether to ban or lift it," he added.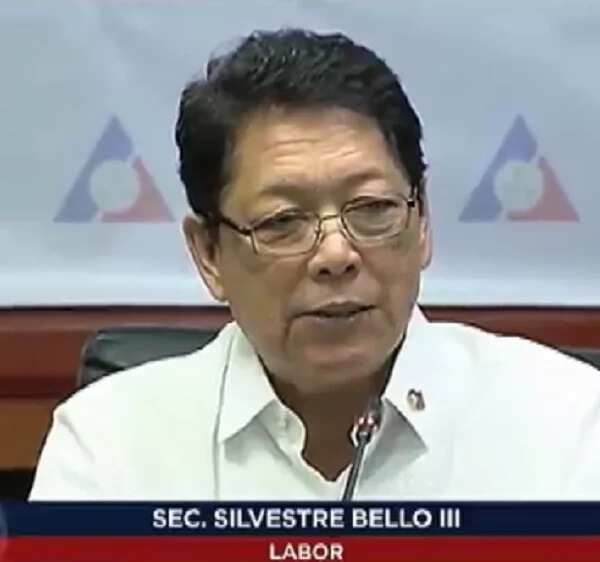 Aside from Kuwait, DOLE is also looking on Qatar where there was deployment ban as well due to diplomatic crisis.
Almost 600 jobless Filipinos are staying in shelters because of Saudization of Saudi Arabia. This is where Saudians are considers fellow Saudians when it comes to hiring people for a certain job.
Meanwhile, an investigating team will be sent to Kuwait wo give concrete details about the status of the OFWs in that country.
Source: Kami.com.ph