- Derek Ramsay owns this impressive glass house
- It has the perfect view of the beach
- It is located in the beautiful island of Palawan
PAY ATTENTION: Click "See First" under the "Following" tab to see KAMI news on your News Feed!
The beauty of Palawan is totally undeniable, that is why Derek Ramsay and his family owns not just one but two islands and also built a beach house in the town of San Vicente in 2013.
According to Real Living, the project was a family affair, while Derek's father took over the planning of the structural design, Mommy Medy and Derek was in charge of the interiors.
The breathtaking view! Who wouldn't want to wake up to this beautiful view everyday?
Derek captioned his post with:
"I'm sitting outside my house in Palawan looking out at this beautiful world we have. Many thoughts come to mind which make me realize many things. I'm truly blessed to have so many people love and care for me. I have a wonderful family who always make me feel safe with their love. I have loyal friends who love me and care for me. I have the best fans in the world who always show their love and support. Today I turn another year older and I want to thank all of you from the bottom of my heart for believing in me and taking time to really know who I am. I will value all of you till the very end. To the man upstairs, thank you for all these wonderful blessings you have showered upon me. Have a great day everyone. :)"
Facade
Derek explained why they chose a glass house type.
"We could have built a concrete house, but why? You have that in Manila, and you're trying to get away from all the concrete jungle. We want it to be homey, and you feel you're at the beach talaga."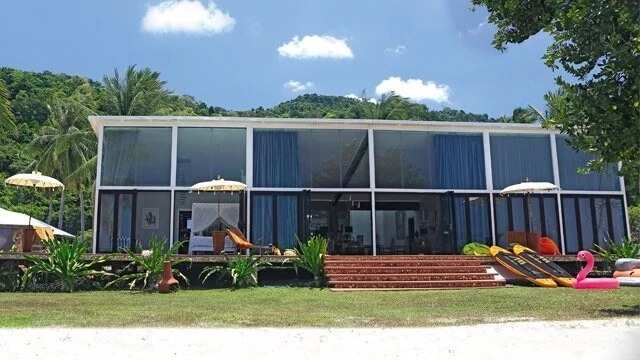 Sleek and comfy chairs accentuate the outdoor portion of the house with umbrellas straight from Bali to serve as extra accents.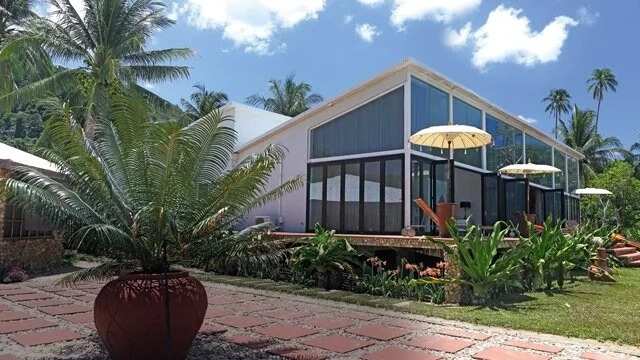 Living and Dining areas
Mommy Medy and Derek settled for an Asian-modern theme when it comes to the interiors. It is notable that the living and dining areas are spacious which is perfect for friends and family gatherings.
"We didn't want to build a house that you see in a village in Alabang or Forbes Park. We want it to be really, like, pang-beach talaga. Anywhere you stand, you see the beach," Derek said.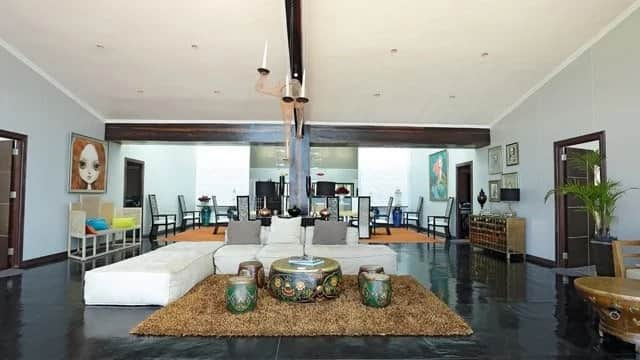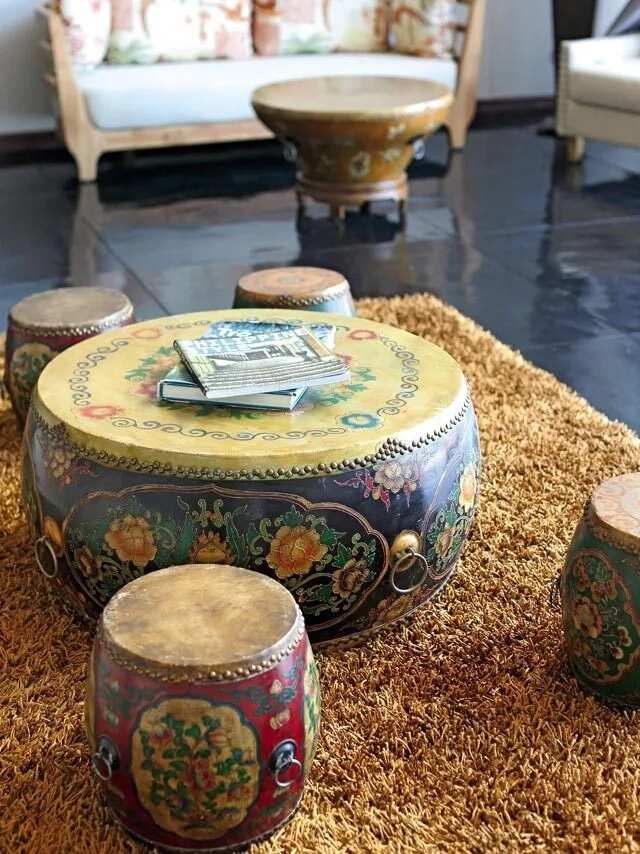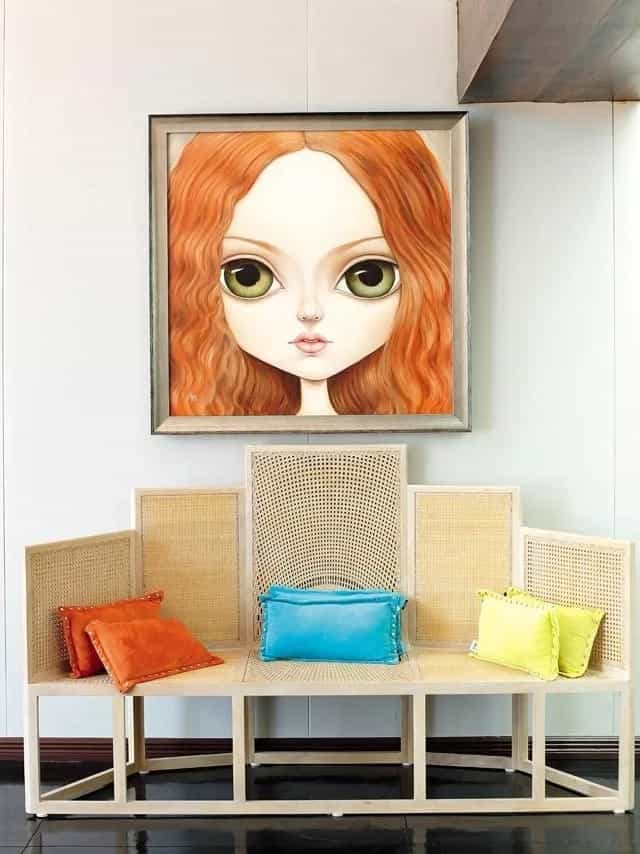 Dining Area
The idea of the tempered glass located near the ceiling was Derek's father's idea, "So when we're having dinner at the dinner table, it's like eating outside. You see the moon and the stars. It turned out to be a very nice feature," he explained.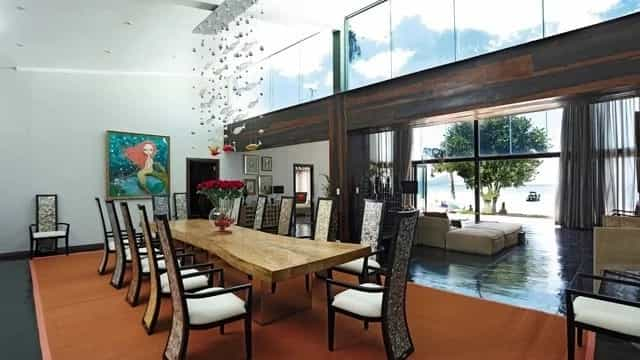 Kitchen
Derek loves nice kitchens so he splurged in the cooking area and got the Varenna kitchen system from Poliform.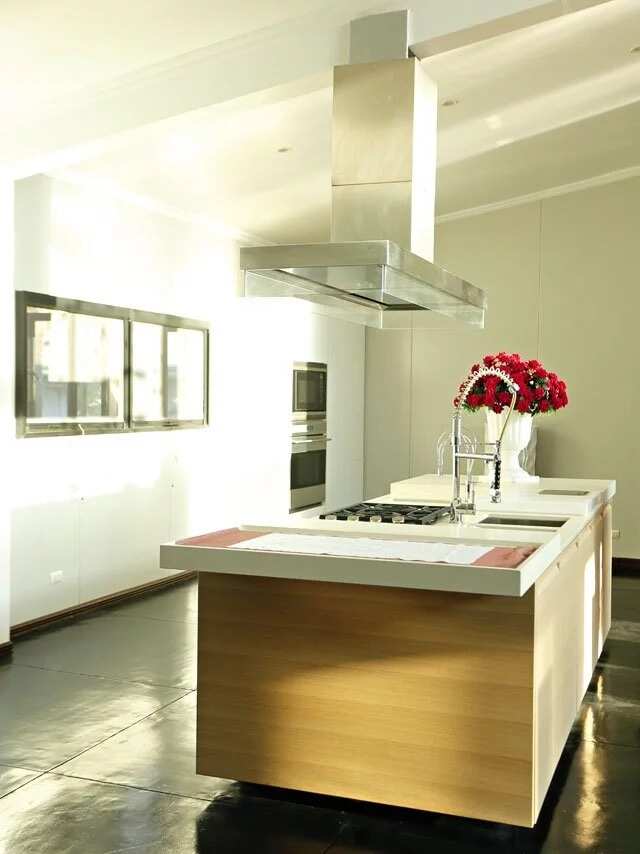 Derek's Bedroom
Derek's favorite designers Kenneth Cobonpue and Ito Kish are the main features of his room, their Yin and Yang bed and the Little People hanging lamp by Cobonpue takes on the spotlight.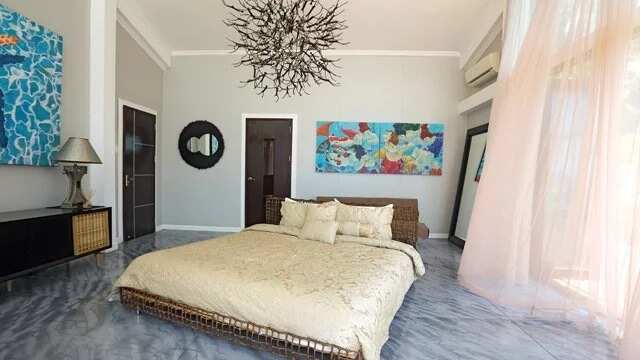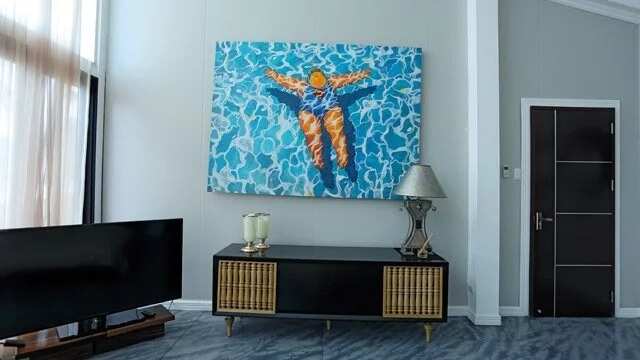 Bathroom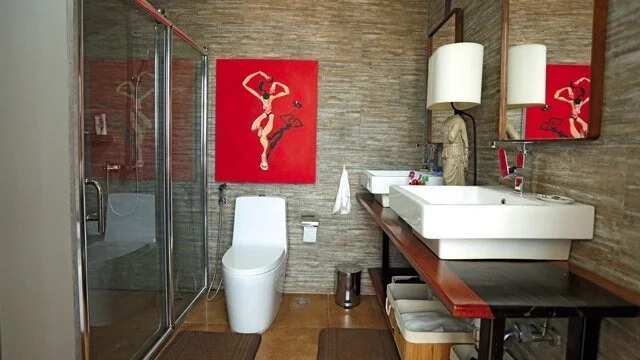 Master Bedroom
The bed in this room which is made in Bali looks perfect and totally compliments the whole look of the bedroom.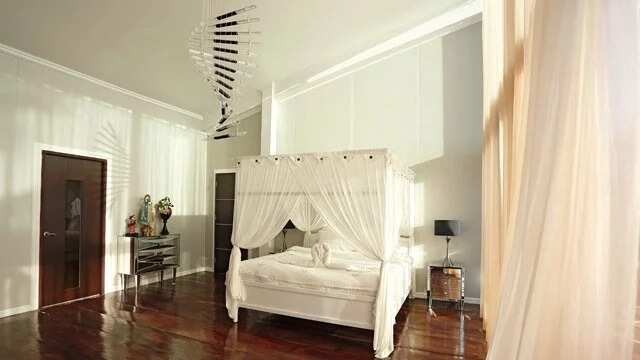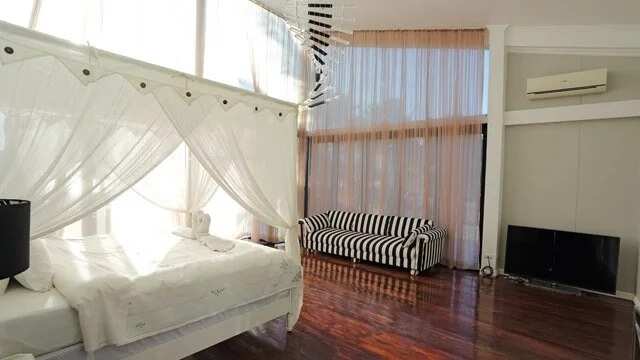 Bedroom
This is one of the six bedrooms in the house that has a country style feel to it, relaxing colors of yellow and green makes the room inviting.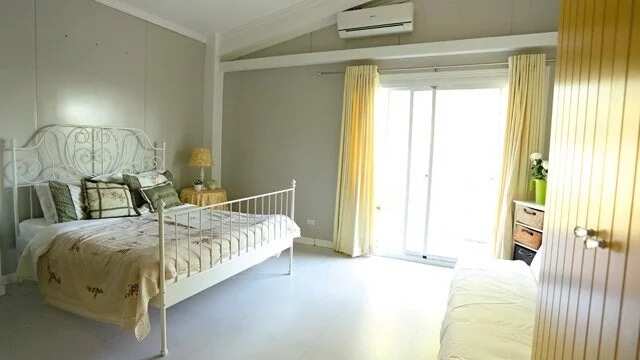 Derek Arthur Ramsay is a Filipino-British model, actor, host and was also a former VJ in the Philippines.
He is also very active in sports and he actually represented the Philippines national ultimate (frisbee) team.
The 40-year-old actor Derek Ramsay is currently in a relationship with non-showbiz girlfriend Joanne Villablanca for almost 3 years now.
He has a 13-year-old son named Austin Gabriel with former partner Mary Christine Jolly.
Learn about the inspiring story of Cheneleng Pili, who was able to reach her dreams through hard work and determination..
Road to success: I cried a hundred times - makeup artist and business owner Cheneleng Pili - on KAMI YouTube Channel
Source: Kami.com.ph