- Millions of people across the globe waited for the rare Super Blue Blood Moon on January 31
- People shared their photos and videos of the rare lunar phenomenon on social media
- 16 million people were reported to have seen a fake live stream video on Facebook
PAY ATTENTION: Click "See First" under the "Following" tab to see KAMI news on your News Feed!
16 million online viewers on Facebook were victims of a fake live stream of the rare Super Blue Blood Moon, last January 31, Wednesday.
According to The Filipino Times, the fake video was posted by EBUZZ.
CNN reported that some viewers noticed that the moon has not changed its position for hours leading to speculations that the video was actually fake.
"I'm curious how this is a 'live' feed when the same picture has been up for 3 hours with the moon in the same spot," a netizen observed.
Reports say that the people who made the video used an image shot by photographer Chris Kotsiopoulos over the Temple of Poseidon in the south of Greece.
They overlaid the image with sound of winds to make it appear live.
According to CNN, Facebook has already taken down the fake video for violating the site's policies, however, the page of EBUZZ still remains active as of this post.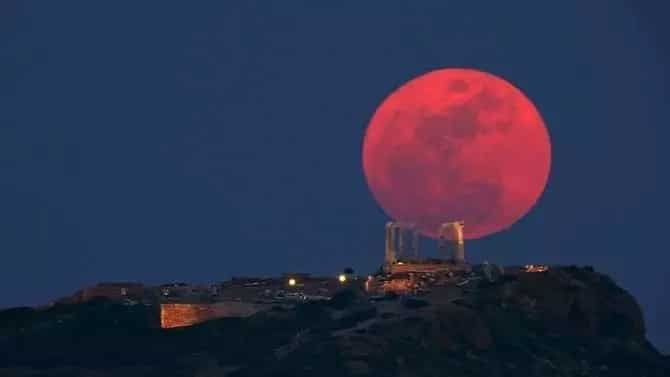 Learn about the inspiring story of Cheneleng Pili, who was able to reach her dreams through hard work and determination..
Road to success: I cried a hundred times - makeup artist and business owner Cheneleng Pili - on KAMI YouTube Channel
Source: Kami.com.ph