- A teacher indiscriminately called her student as "bobo"
- She did this on social media, visible to the public
- Netizens negatively reacted to her post
A teacher is now under fire after calling her student "bobo" on social media. She was in the process of finger pointing as the student may have attributed his failure to learn to the said teacher.
In Philnews, KAMI saw that the teacher had the handle Rox Xie. Her profile photo was that of a woman holding a knife.
Based on what was posted, Rox Xie said, "Hindi daw ako magaling magturo… Hindi ba pwdng bobo ka lang talaga?? Sisihin mo pa ko."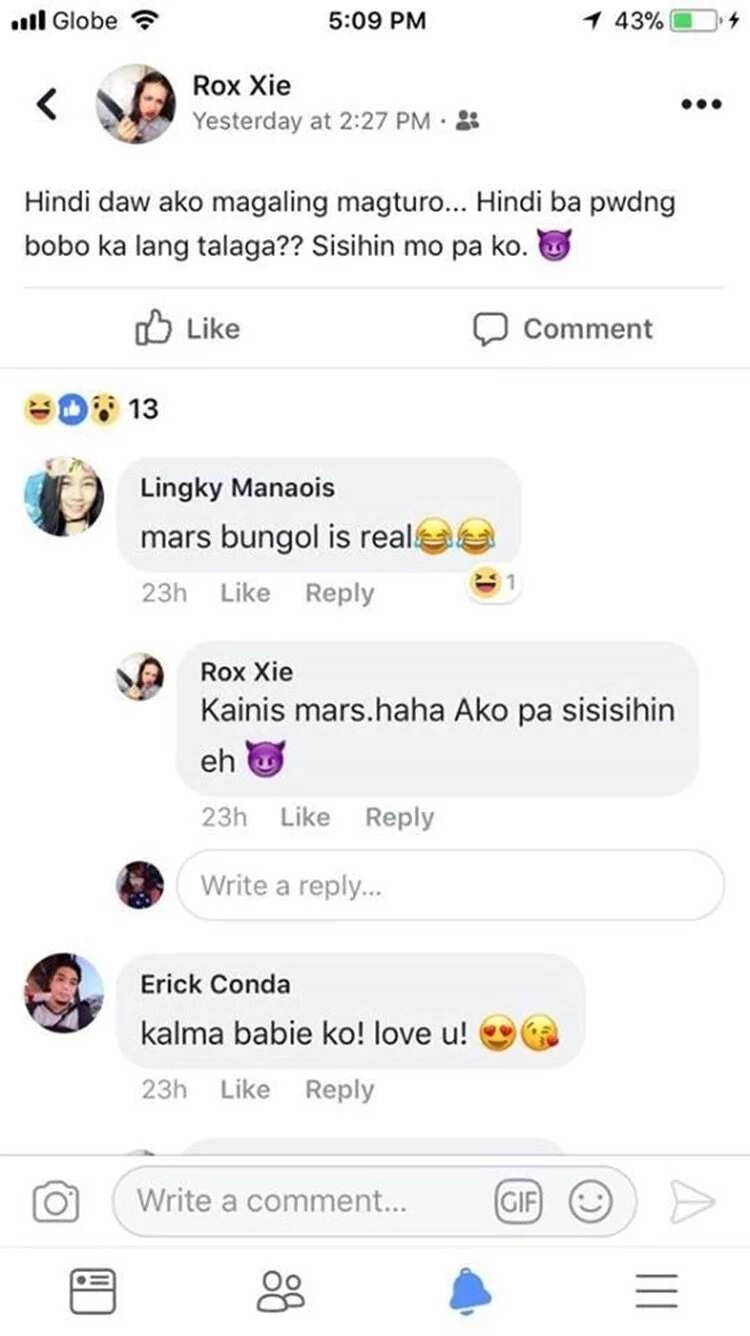 A friend of hers, Lingky Manaois then replied, "mars bungol is real."
Rox Xie still went on further by saying, "Kainis mars. haha Ako pa sisisihin eh."
Considering that everything is seen by the public, a concerned netizen, who also happened to have come from a family of teachers pointed out the flaws and told the teacher that instead of telling her student "bobo" she must try to do some self-examination.
Vivien Figuro, called out Rox Xie and told her that as a teacher, her actuations were incorrect.
She said to at least, "be human," but Rox Xie stated that not all the time she's a teacher. She also gets "pikon."
Vivien tried to post the convo with edited names, and unfriended Rox Xie thereafter.
However, due to some backlash, she opted to post the screenshots of the convo, sent to her by her friends to prove the awful behavior of the said teacher.
Here's the complete exchange: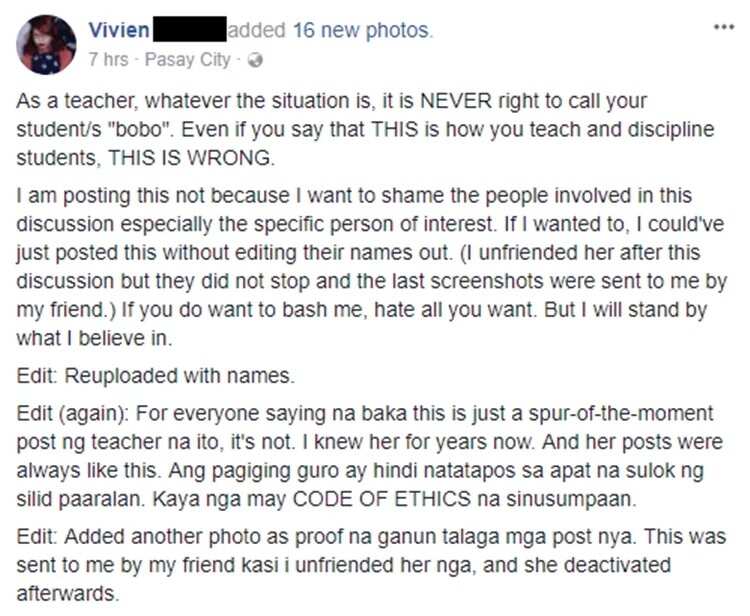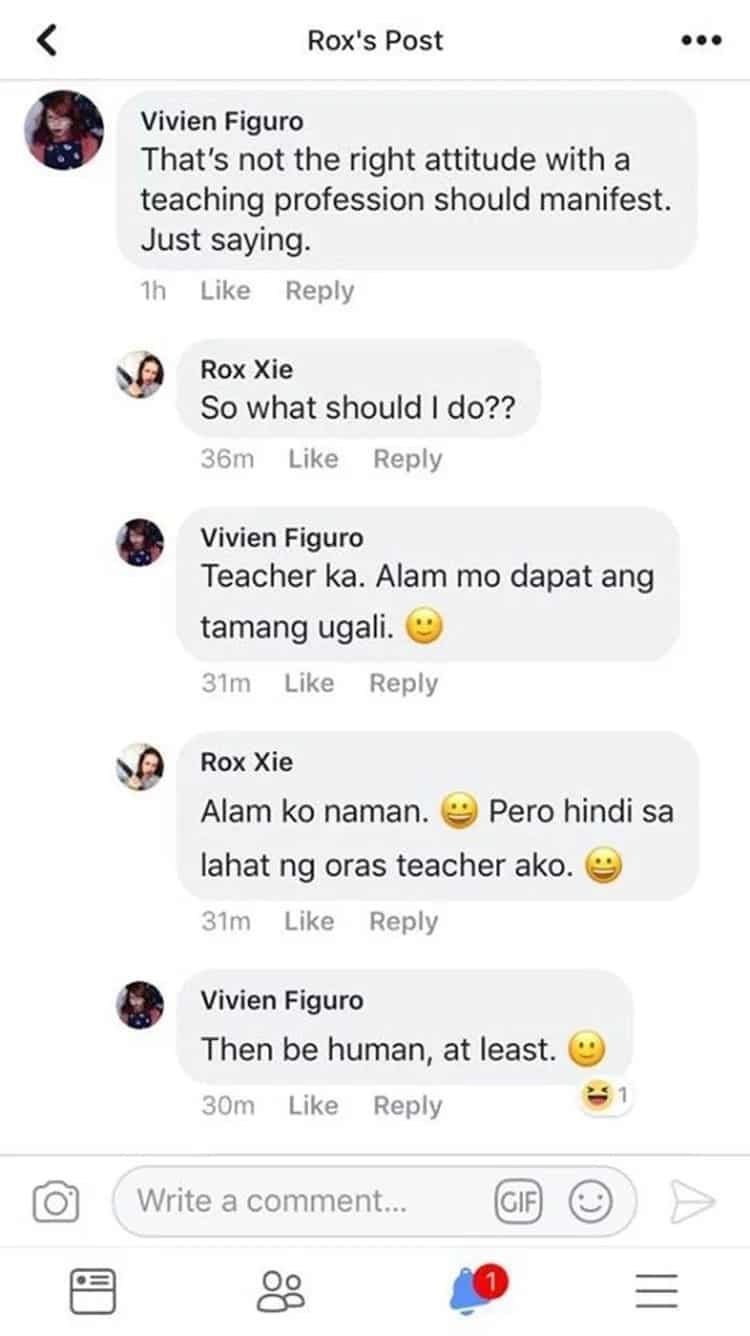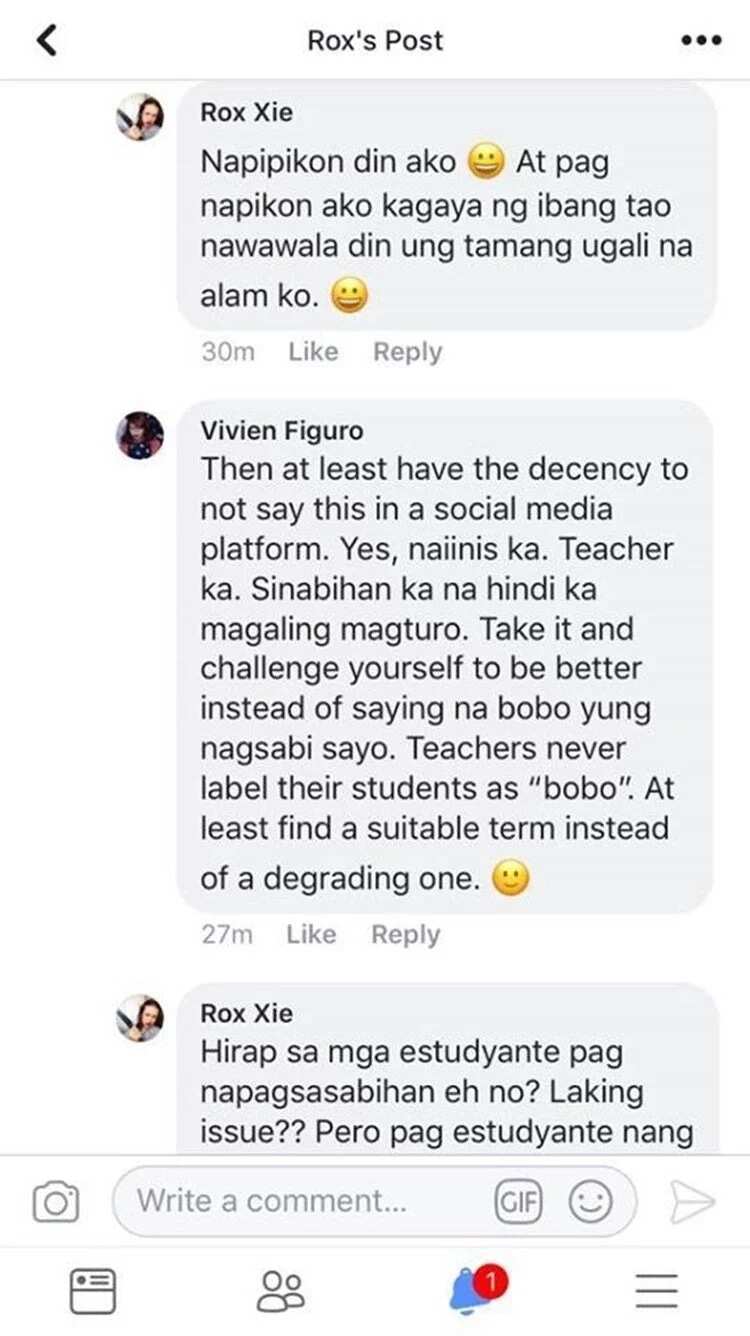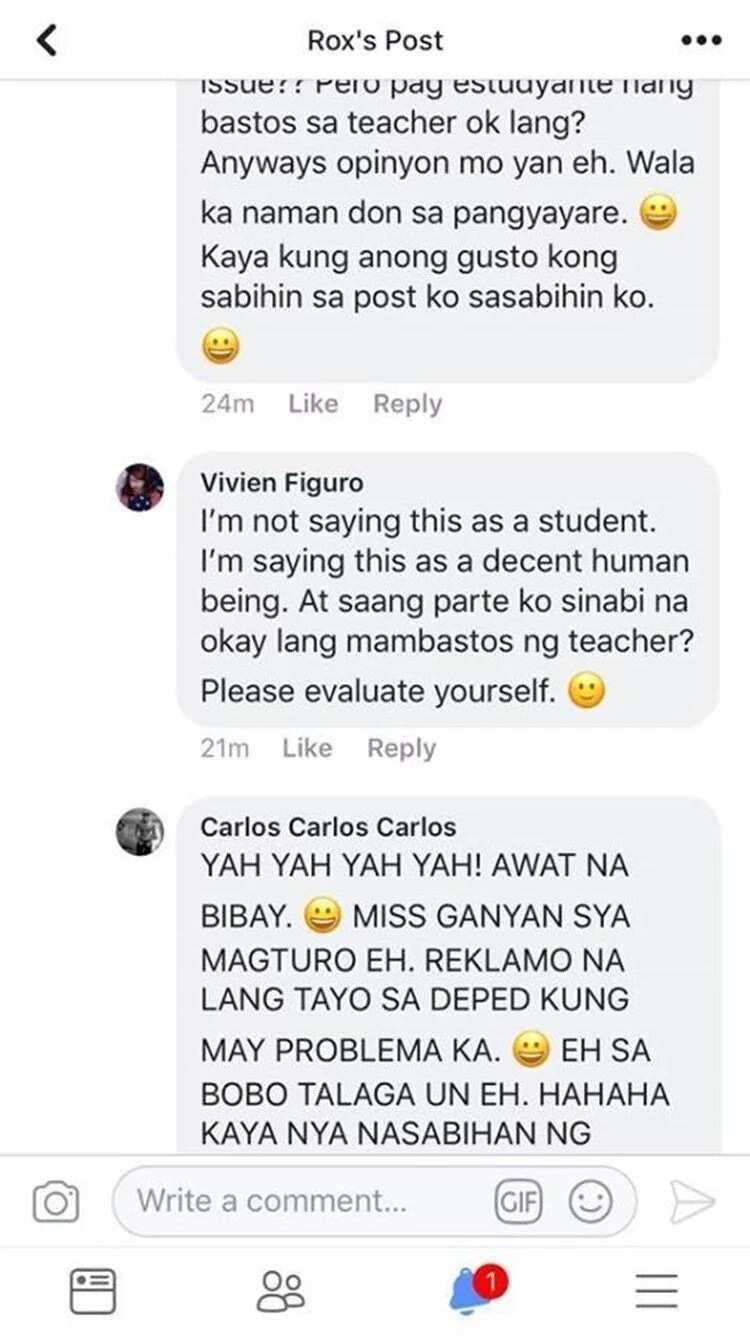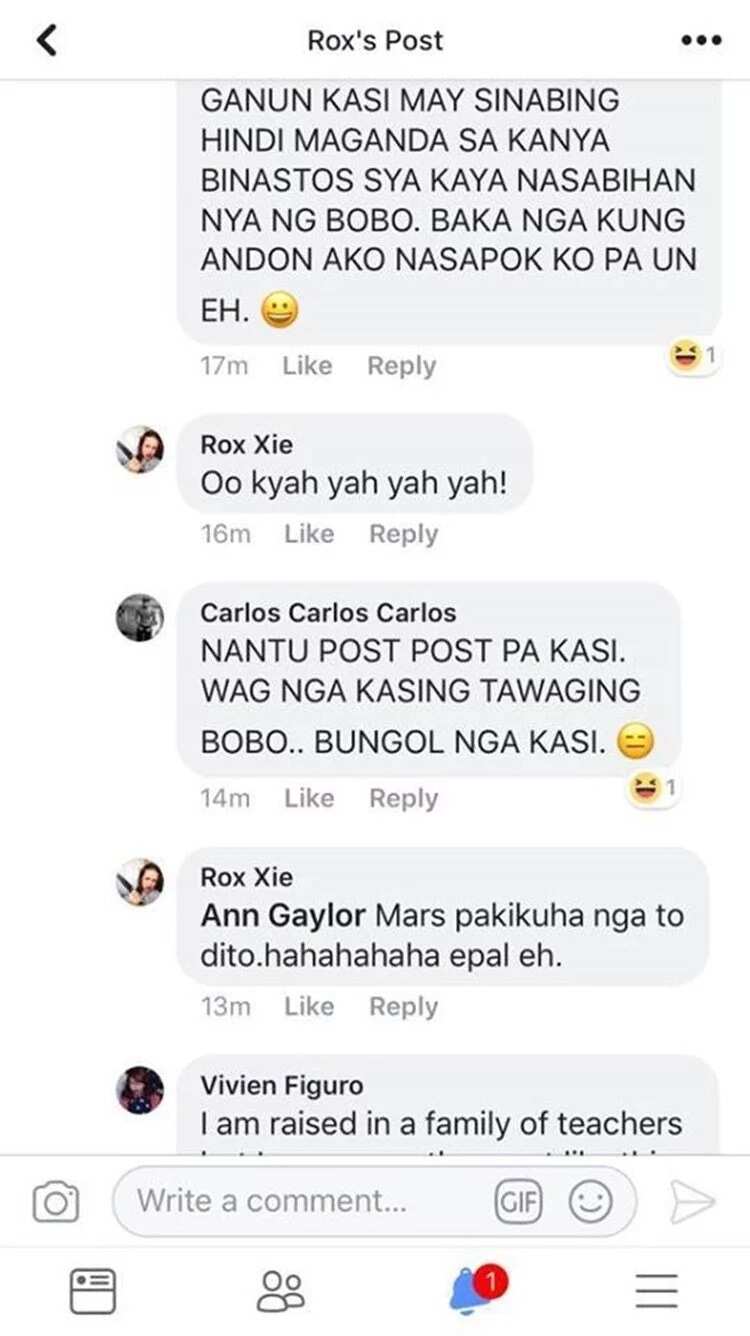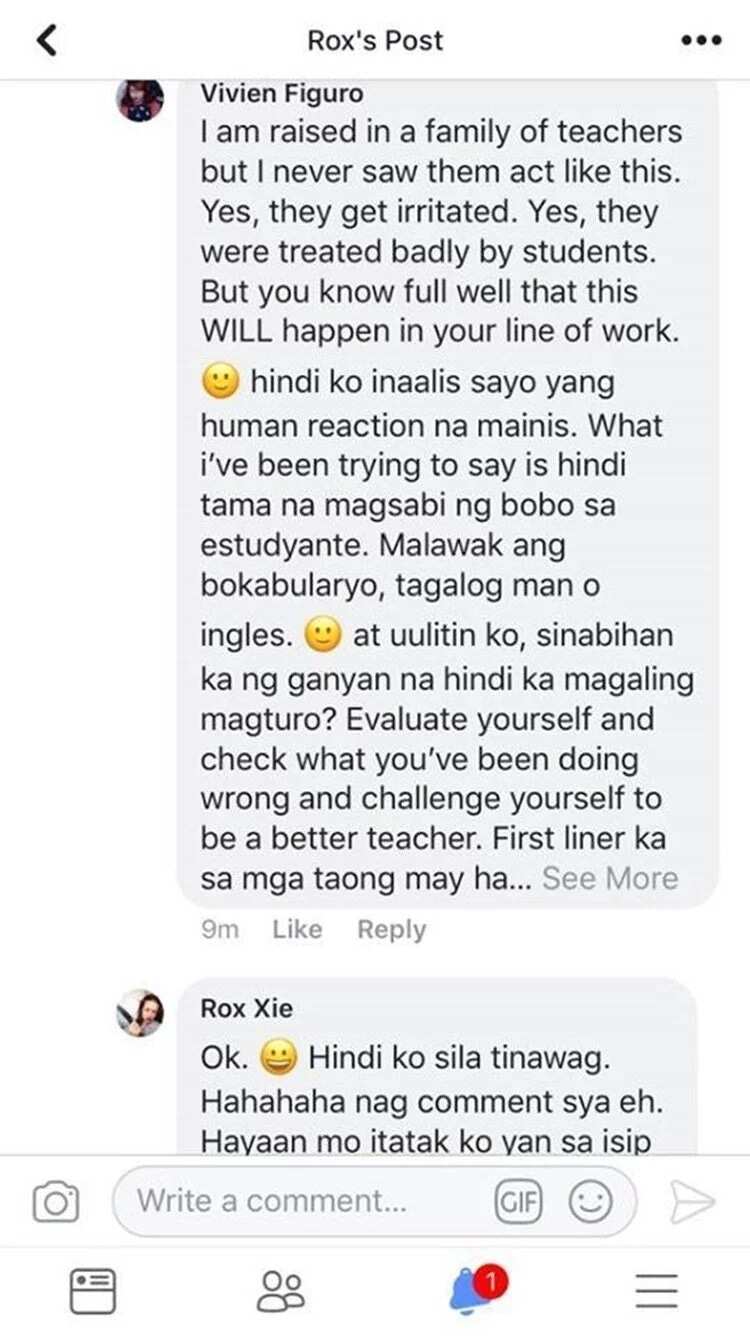 Would you steal money from a blind man? on Kami YouTube channel This video will show the propensity of people to take undue advantage of the weakness of others.
Source: Kami.com.ph