- Maine Mendoza reportedly unfollowed Alden Richards on Instagram
- Now, Maine follows back Alden's account, saying it was just an accident
- Netizens react saying they were not convinced by Maine's excuse
Maine Mendoza took to Twitter to answer questions on why she recently 'unfollowed' Alden Richards on Instagram.
People were shocked when they found out that she 'unfollowed' him on social media.
The incident was followed by different speculations and opinions.
Some were even saying "RIP Aldub," referring to their love team.
According to Maine, she made a mistake when she unfollowed Alden, saying it was just an accident, "Napindot lang.."
Now people are saying she is cleaning her own mess because Fashion Pulis reported that she recently 'followed back' Alden again on Instagram.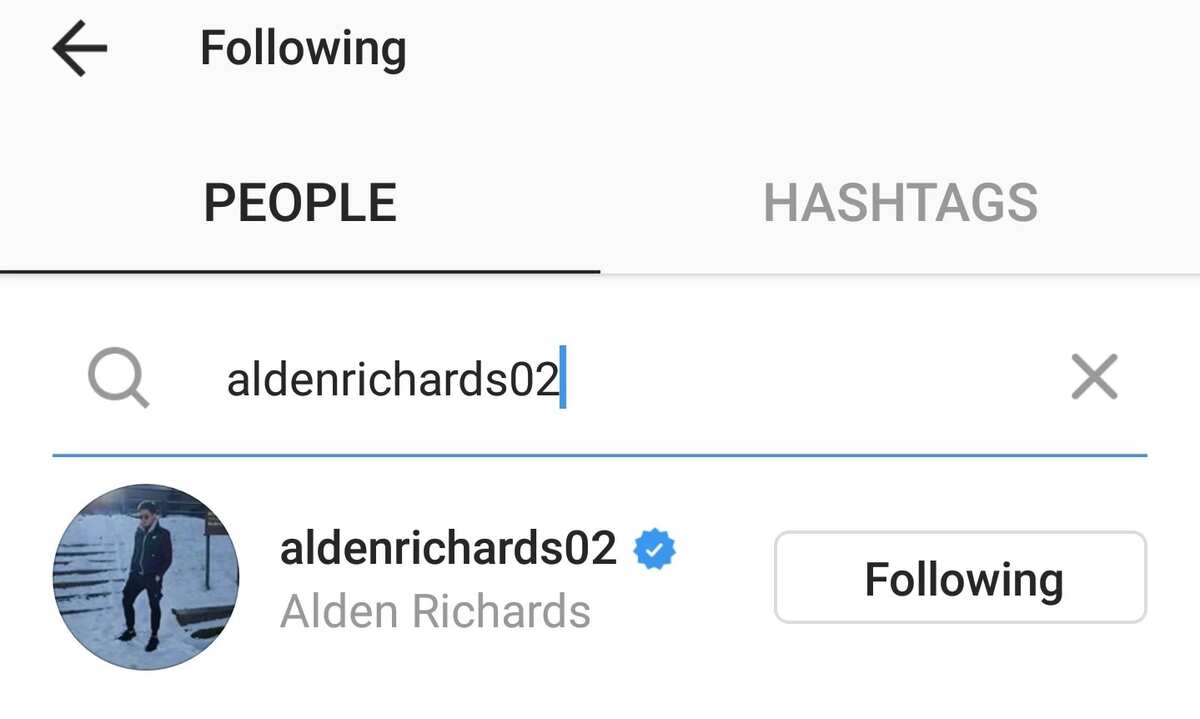 However, netizens were not convinced that it was an accident.
They explained that in order for you to unfollow someone on Instagram, you have to confirm it first, as this is Instagram's prevention if you accidentally tapped the 'unfollow' button.
Read the comments from netizens: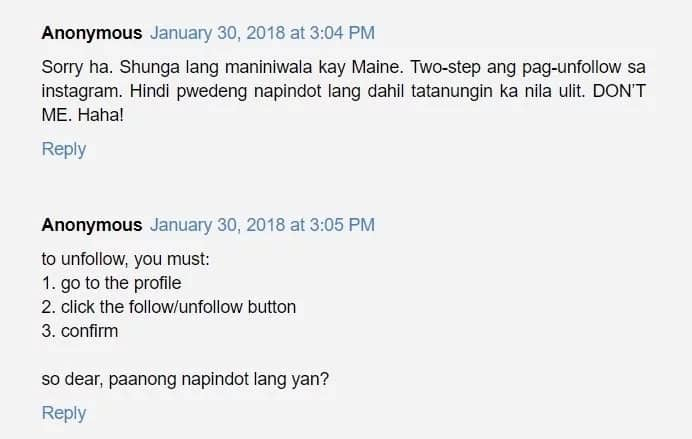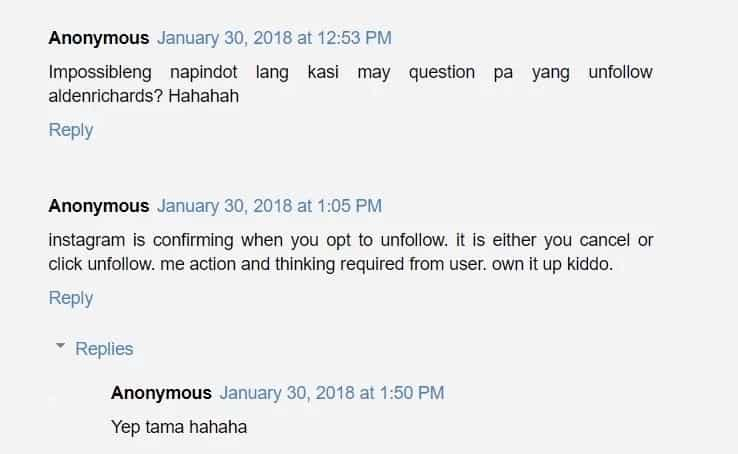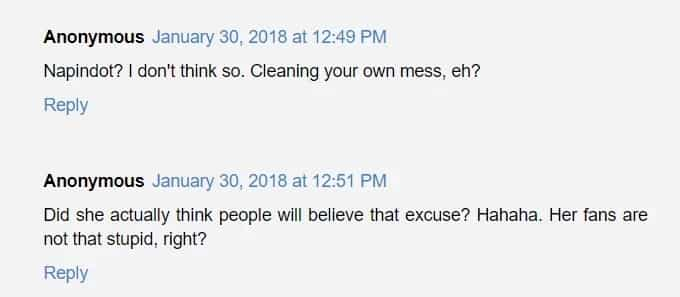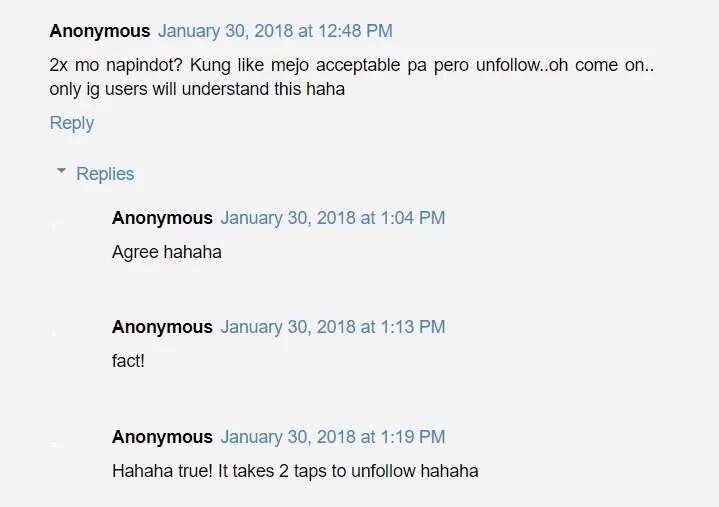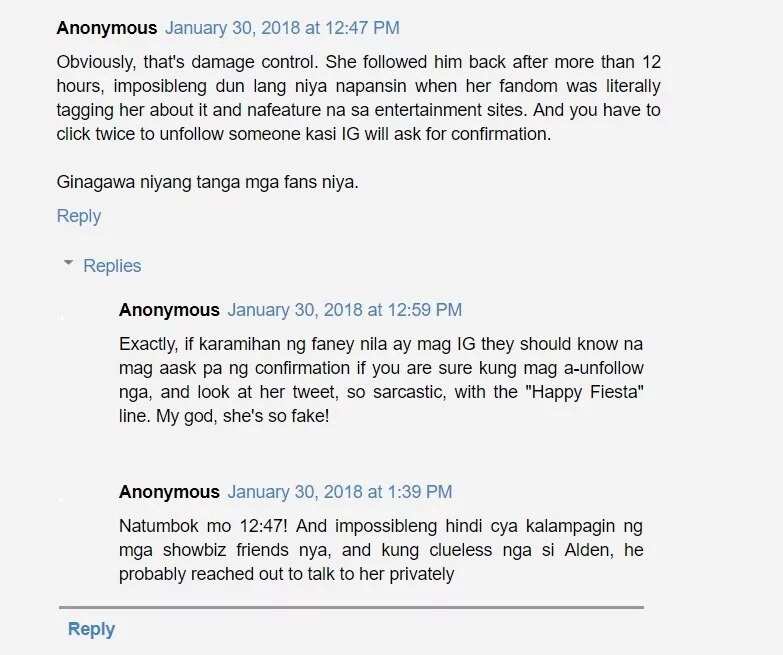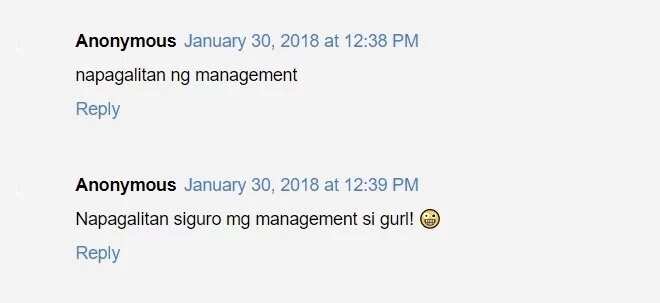 AlDub is a phenomenal love team in the Philippines which originated from the longest running noontime show Eat Bulaga!
On July 16, 2015, Alden Richards and Maine Mendoza were accidentally paired up and it became an instant hit and the rest is history.
However, their love team was put to its ultimate test when a series of intrigues and controversies hounded their love team.
As a result, Maine posted an "open letter" addressed to her fans then she flew to the US with her family and took a break from showbiz.
Their solid fans are still waiting if there is still a future for AlDub.
Learn about the inspiring story of Cheneleng Pili, who was able to reach her dreams through hard work and determination..
Road to success: I cried a hundred times - makeup artist and business owner Cheneleng Pili - on KAMI YouTube Channel
Source: Kami.com.ph