- A facebook post containing videos of a pre-schooler walking a muddy path from school had gone viral
- The young girl's strong will to learn is something many netizens admired
- She later on cried maybe because of hunger or thirst or exhaustion which made many netizens emotional
A Facebook post of a netizen named Lorgy Magdalino is now making rounds in the social media.
The post contains two videos of young girls walking from school.
As shown in the video, they had to walk in a muddy path with no protection for their feet.
What caught the netizens' attention is the young girl who is patiently walking for hours to get home.
On the second video, the young girl is crying which probably will make your heart break knowing that at such a young age when she is just supposed to play, she had to endure such sacrifice just to have an education.
Many netizens pointed out that the one who took the video should have at least helped the young girl but still some said the person who took the video wanted to show what their life is and needs to send a message so as to catch attention from other netizens who are willing to help them.
Here are some of the netizens' reaction to these videos.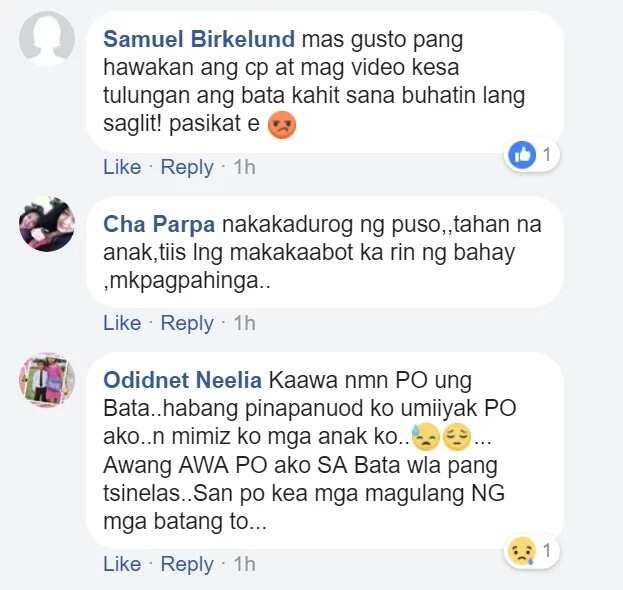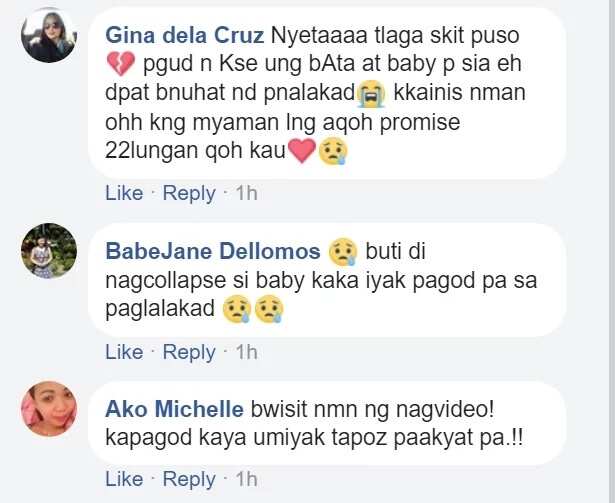 Watch the video below:
KAMI learned through the comments that the person taking the video is a teacher who is helping this little girl.
Her parents are working in Cebu and her aunt is the one taking care of her.
KAMI hopes that this girl would be given the help she needs.
Would you steal money from a blind man? on Kami YouTube channel
A test of honesty. Find out how these random people would react to a social experiment testing a person's honesty
Source: Kami.com.ph