- Story of an OFW mom who endured the pain of being away with her family
- Through hard work and perseverance, she was able to send her daughter to college
- She recounts her pain when her father died and she was not able to see him for the last time
Our letter sender is Darlene Gural from Zamboanga del Sur who currently works in Kuwait.
To help her parents, she experienced working as a household help when she was only in Grade 6.
Due to financial problems, she only finished high school and was not able to enter college.
She moved out of their house and found a job as a household help once again.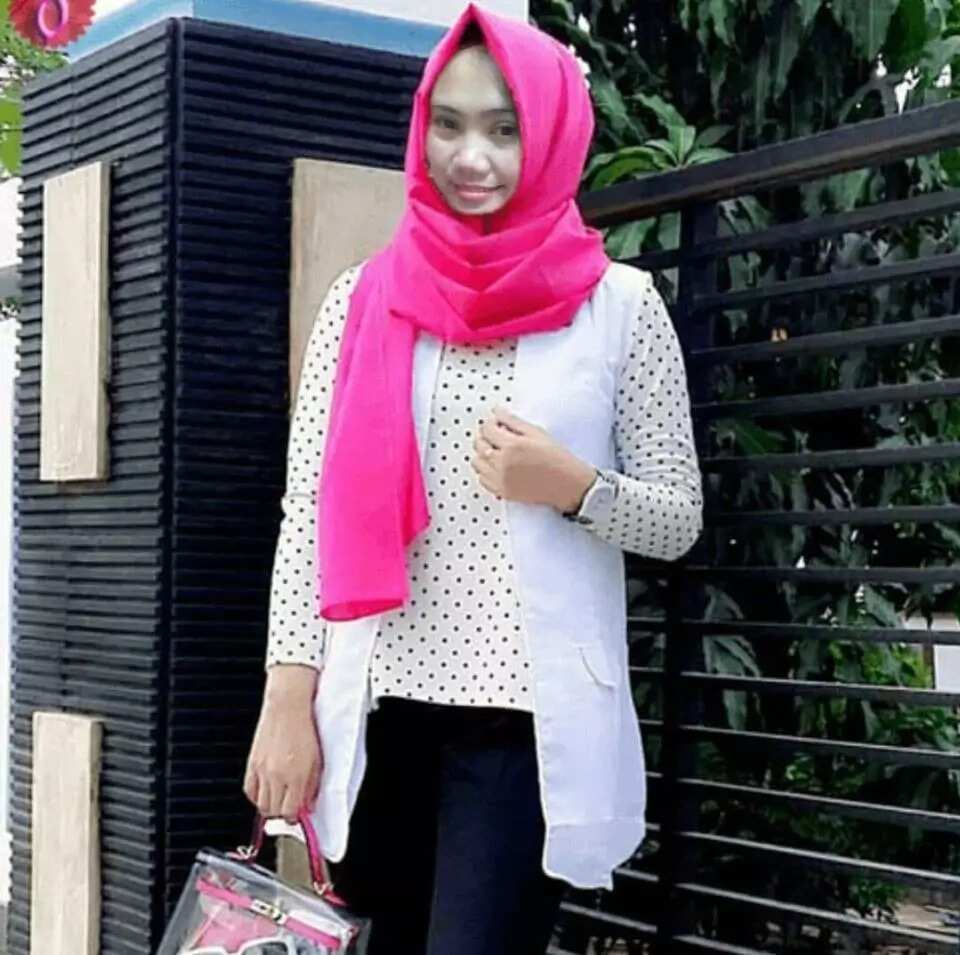 Then, she met her husband and had a child.
Her husband's salary was not enough to make ends meet, so she decided to apply for a job abroad without her husband's knowledge.
In 2007, she landed a job in Kuwait.
The first year was very hard for Darlene because she misses her family so much.
Every two years she is entitled to go home for a vacation.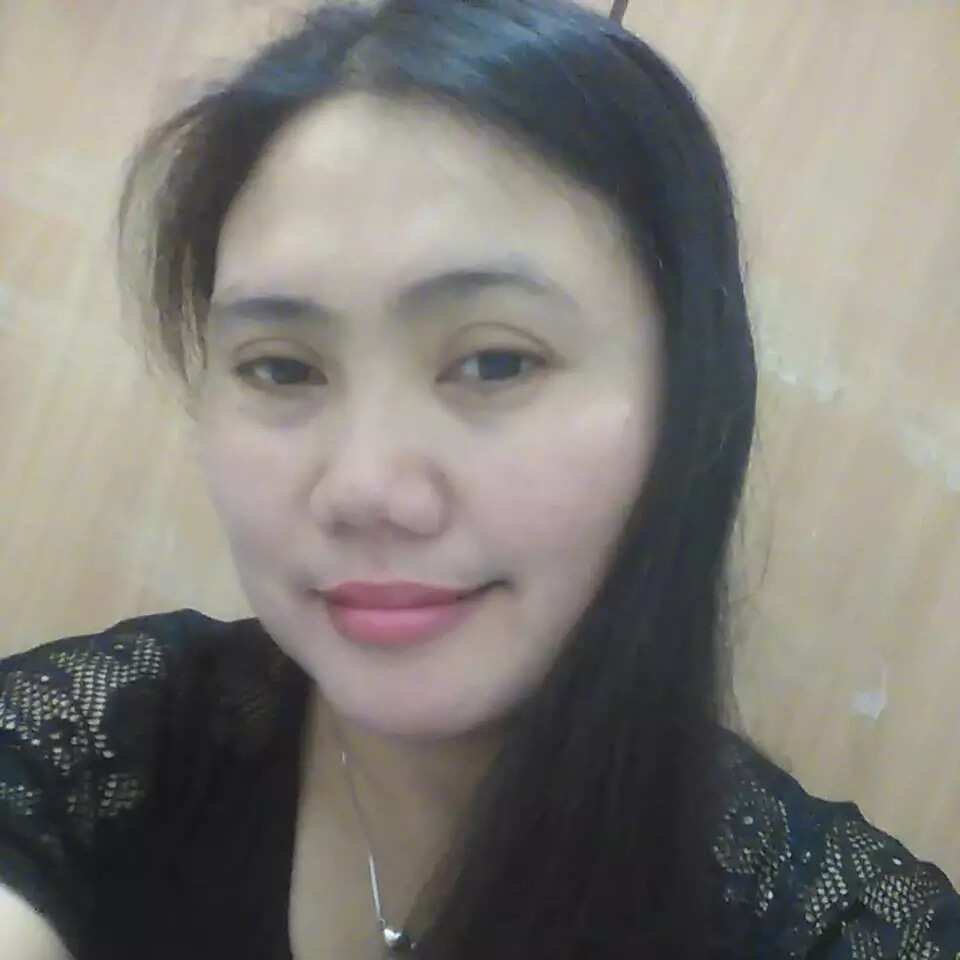 Read her full story here: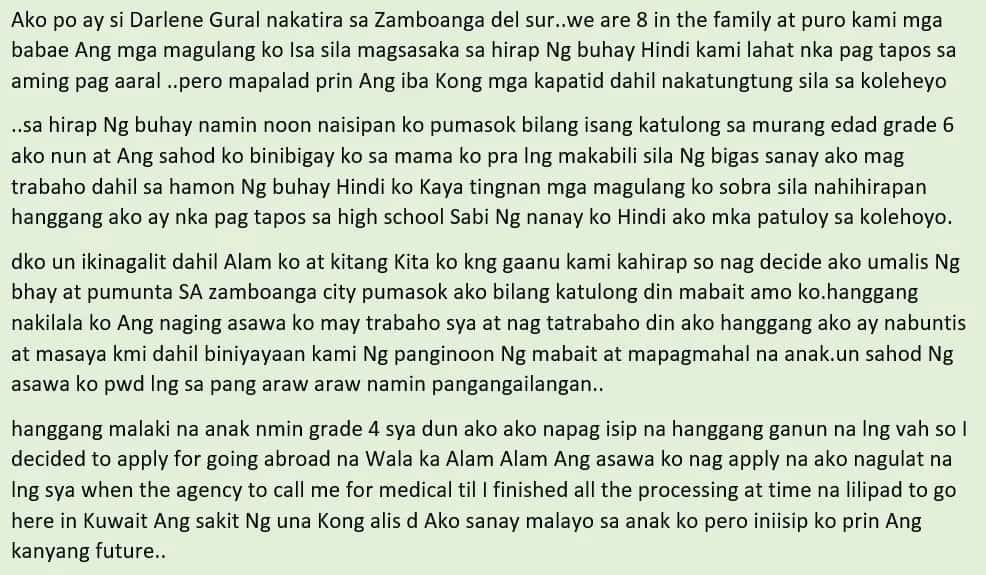 But her biggest emotional blow was when her father died last February 2017 and she was not able to see him for the last time.
She wanted to see her father and bid him goodbye but she doesn't have enough money to purchase an airline ticket to go home.
Darlene's late father together with her daughter.
According to Darlene, all her sacrifices are worth it because her daughter will be graduating from College this coming March.
Her daughter who is taking up nursing.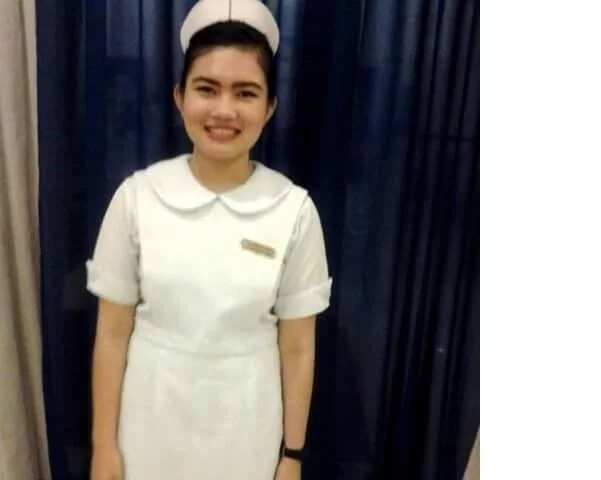 KAMI salutes all the hard working OFWs around the world just like our letter sender, Darlene!
Learn about the inspiring story of Cheneleng Pili, who was able to reach her dreams through hard work and determination..
Road to success: I cried a hundred times - makeup artist and business owner Cheneleng Pili - on KAMI YouTube Channel
Source: Kami.com.ph