- Newlyweds' post-nup pictorial with Mayon Volcano as background goes viral
- The husband said that the Mayon Volcano's eruption represents his love for his wife which is 'hot and explosive'
- The breathtaking photos gained the attention of netizens
Wedding photos are one of the most important detail to a couple's wedding.
It will capture your memories or even tell a story just like the wedding photos of Arlo Gerald De La Cruz and Maria Hussa Maica De La Cruz.
While they were doing their post-nup pictorial with their amazing team of photographers, Nebreja Bros. Media, the Mayon Volcano suddenly erupted.
According to TNP, Arlo said that the Mayon's eruption represents his love for Maica - hot and explosive.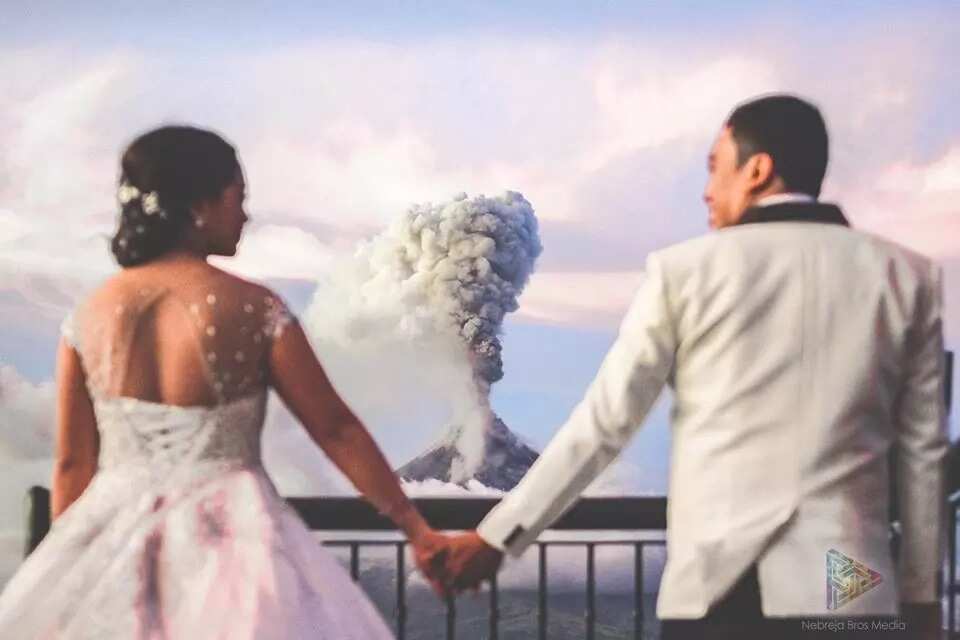 As of this post, their photo garnered 72,000 reactions, almost 25,000 shares, and 5,300 comments.
The photographer captioned their photo with:
"Kahit na pumuputok ang bulkan, tuloy pa rin tayo. Laban lang! Walang makakapigil saatin."
Their wedding video is also a hit among netizens as it started to trend online.
According to Maica, they met ten years ago and she never thought that they would end up marrying each other.
In the video she thanked Arlo, "Thank you for being a good man, a good boyfriend, you are the love of my life. You made me a better and a strong person. Today is the day, kahit pumuputok pa yung bulkan, walang makakapigil. No Plan B, no shortcuts."
Watch their official wedding video below: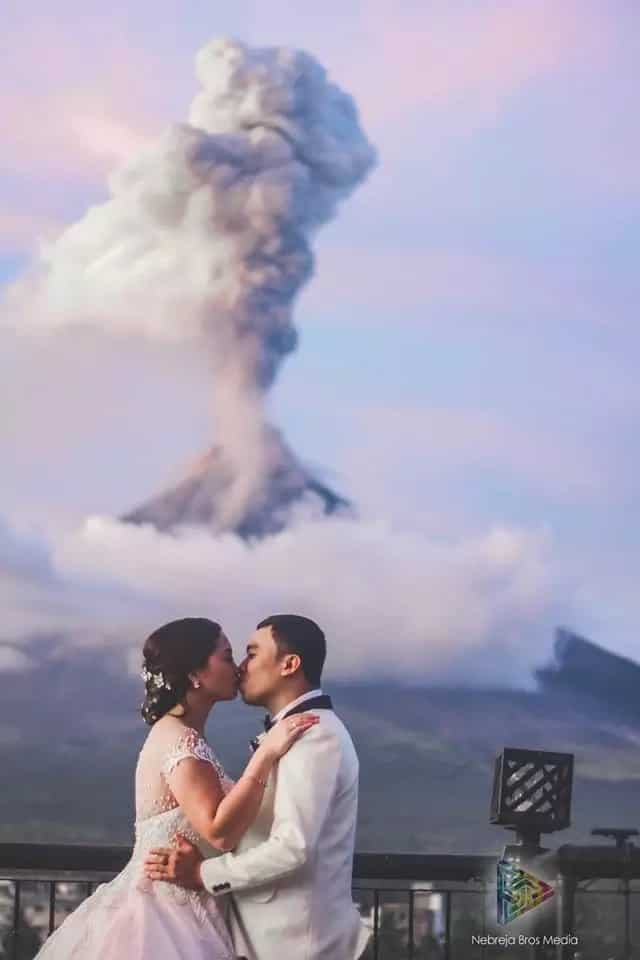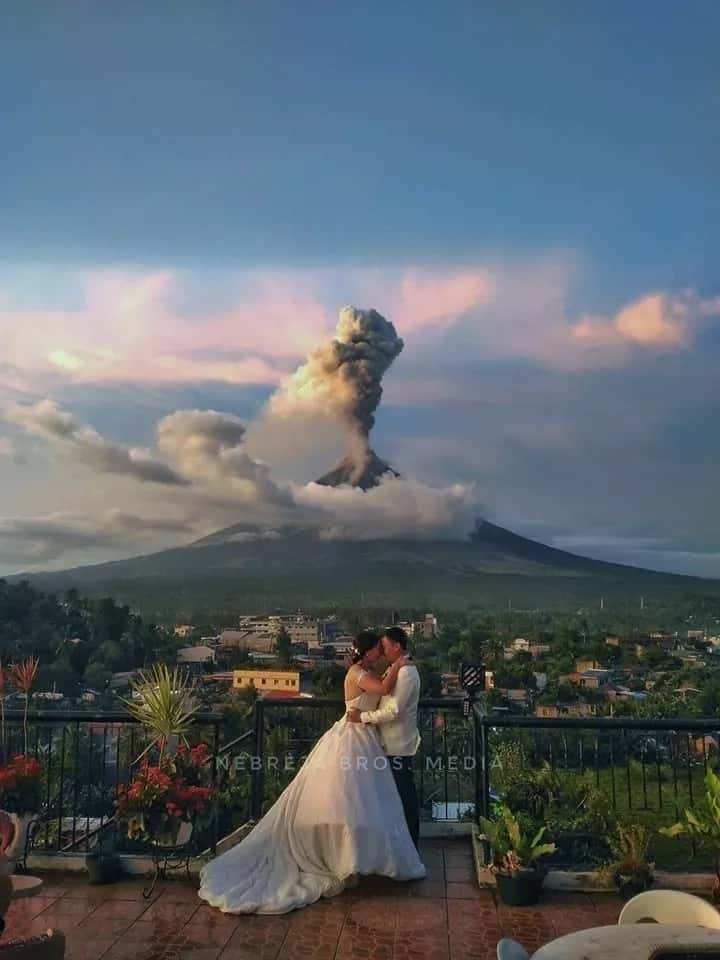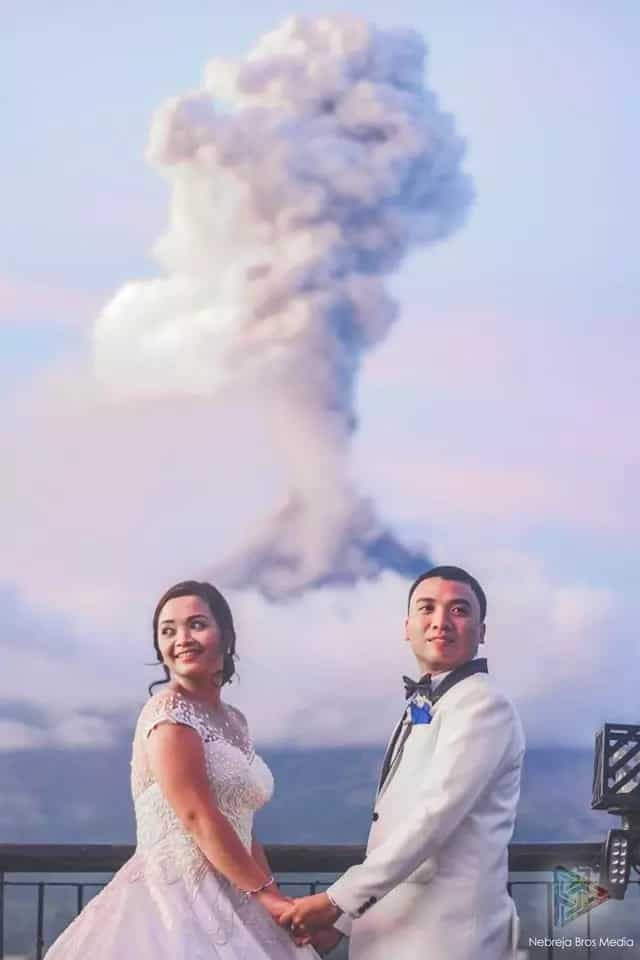 Say no to waste! Transform your leftover adobo and turn them into this amazing dish!
Easy recipe: Adobo Burrito - on KAMI YouTube Channel
Source: Kami.com.ph