- Hayden Kho loves teaching Scarlet Snow a lot of things
- He posted a video clip of him teaching her about anatomy
- One netizen said Doc's act is improper to which he respondded
Scarlet Snow Belo is a real charmer. She is just two years old but she has already gained 1.9 million followers on IG.
Every day, her post shows how witty and adorable the girl has become.
A recent video clip posted in Scarlet's IG attracted a lot of netizens considering that it showed Doc Hayden Kho teaching the little girl the complex subject of human anatomy.
Hayden was lecturing her on abdominal muscles and the kid was quite attentive.
"Touch daddy's muscles, is it soft or hard?" asked Hayden to the little girl.
She said "hard" while she referred to her tummy as "soft."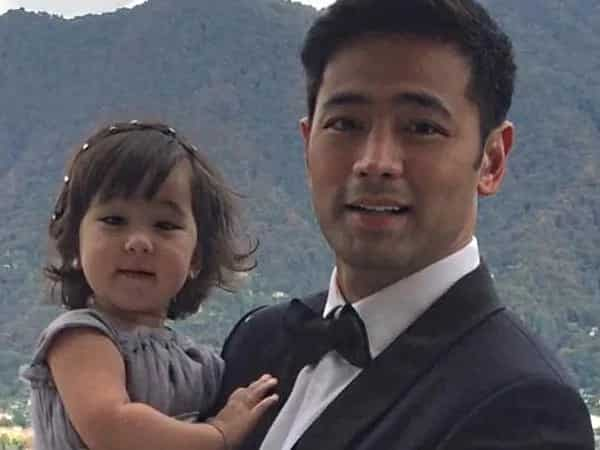 While the video clip gathered a lot of good comments from netizens, commending the doctor for the advance learning Scarlet gets under his tutelage, there was one who commented that what Hayden was doing was not appropriate for preschoolers and toddlers.
Of course, Doc Hayden also reacted and defended his teaching method.
@gorgeous_faye09: "This is not appropriate for toddlers or preschoolers."
@dochayden: "I don't think introducing new concepts like this to a toddler will harm the child. The idea is for her to LOVE learning as if it's just playing, so there's no pressure on her to "perform." We want her to develop curiosity in life. We never underestimate the mind of a child like we sometimes underestimate the capabilities of other human beings."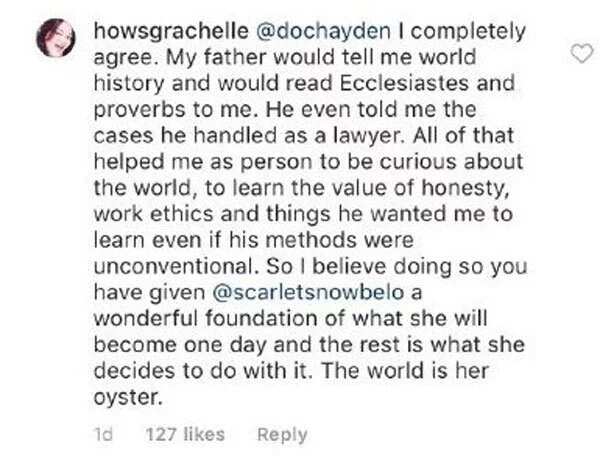 So this means that negatrons should not mess with Doc Hayden as he would always come to the defense of his loved ones or of his teaching methods.
Scarlet Snow is the daughter of Doc Hayden Kho with Dr. Vicki Belo.
The couple got married in Paris recently and they had a very luxurious celebration.
Hayden and Vicki became the subject of controversy due to their huge age gap.
Who is the woman beside Maja Salvador? on Kami YouTube channel This video shows where the amazing Maja Salvador got her great looks and bod!
Source: Kami.com.ph