- Xander Ford knows people hate him
- He took to IG to explain the reason why he is hated upon
- Netizens reacted to his explanation
Xander Ford took to Instagram to reveal to his followers the reason why many people simply hate his guts.
He posted the following message on his Instagram account:
"You are the most Famous as is but you are one who hate paople because we want to be like you. And we want to distroy you. Peoplecant change stay what you start and lieve the Bad Habbitbecuase people not know what are you."
It was quite clear that Xander was alluding to himself, he was referring to himself as "famous" and that people want to be like him.
He also said that people simply want to destroy him. He also stated that he would just have to continue what he started and to leave the bad habit.
Actually, it was a bit taxing to decipher his exact thoughts because of how he expressed his thoughts.
Netizens commented that the former Marlou Arizala shouldn't have tried to talk in English because it was downright erroneous.
Some didn't hesitate to hit Ford's grammar and the others encouraged Ford to translate his post to Tagalog.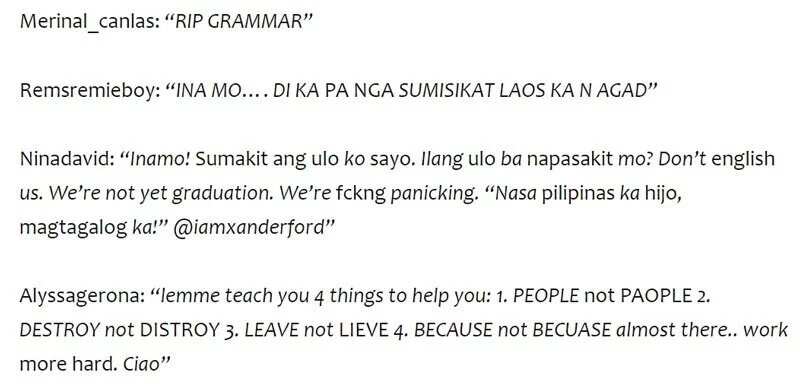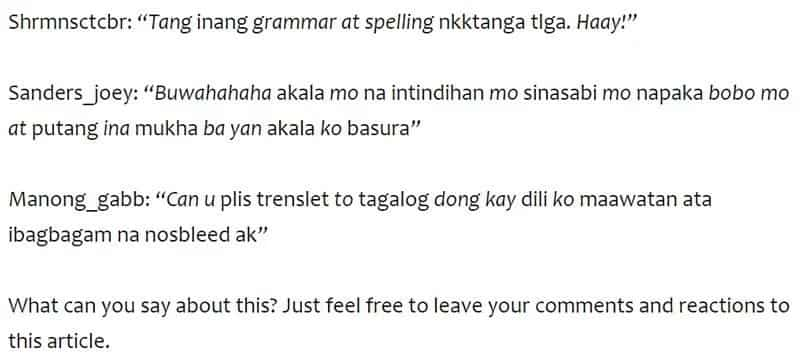 Whether Ford was trying to gain friends on socmed or simply want to spite his bashers, it was clear based on his post that he really loves himself so much.
Xander Ford became popular after he underwent cosmetic surgery to change his appearance.
He was formerly known as Marlou Arizala, a member of Hasht5.
Ford also body-shamed Kathryn Bernardo, which earned him more bashers than fans.
Would you steal money from a blind man? on Kami YouTube channel This video will show the propensity of people to take undue advantage of the weakness of others.
Source: Kami.com.ph