- Genesis Transport Inc. newest deluxe buses has it's own airplane style of entertainment
- A commuter going to Baguio shared his excellent travel experience with JoyBus Premiere class under Genesis Transport
- This is the most convenient and entertaining travel by land one can experience so far
Genesis Transport has leveled up their services as they launch the newest line of JoyBus Premiere class.
Clarence Estandian Inso, a commuter going to Baguio, shared his first time experience travelling with this new JoyBus.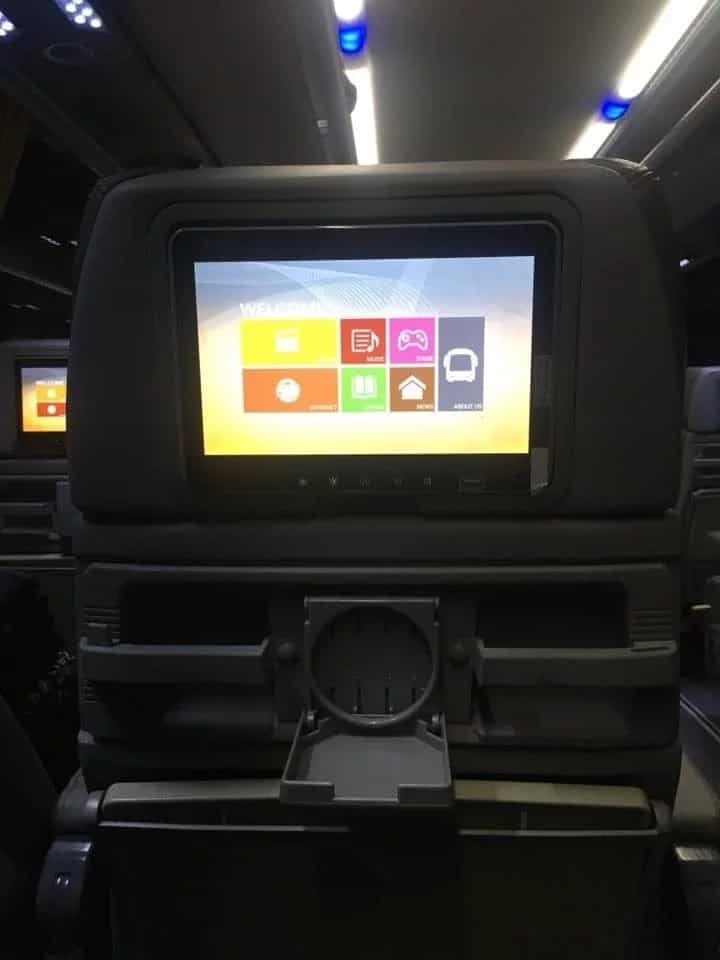 The post went viral as he wrote the details that you can enjoy inside the bus' latest upgrade which KAMI learned from Spot.ph.
The seats are eqquiped with touch-screen LCD which the passengers can use to listen to music, browse the internet, watch movies etc. No need to worry about your batteries getting low, aside from your handy powerbanks, you can also charge your phones or other gadgets thru the USB port on the monitor. Just bring your own headset.
Another convenient service of the new JoyBus is the easy access of cup holders, tray tables and blankets, all can be found under your LCD monitor.
The bus also has its own toilet, to minimize the stopovers for the "wee-wee breaks"
Only 2 of these buses are fully operational as of this moment. the route is from Ninoy Aquino international airport Terminal 3 with short stopovers to Pasay and Cubao Genesis Terminals.
This very convenient bus ride will only cost you 700 one way. This can also be booked online.
Genesis transport service Inc. bus company in our country that is known to have the most convenient travel service going to Northern and Central Luzon.
They started their operations since 1991. In 2010 they launched a new service called JoyBus, a a 28-seater executive coach with comfort room and available wifi on board.
It offers non-stop drive from Cubao to Baguio, Pasay to Baguio vice versa.
Are you still waiting in long queues of Taxi lanes or do you simply book a cab conveniently?
Kami social experiment: Taxi vs. Uber on KAMI YouTube channel