- A picture of Magayon her lover Panganoron went viral a few days ago
- Some netizens doubted the authencity of the picture saying that the picture was only edited
- A video of the actual scene of "Magayon and Panganoron" appearance goes viral proving that it actually formed that way without editing
Almost a week ago, photo of the star-crossed lovers legend of Mayon volcano went viral.
Netizens were really amazed thinking that Magayon and Panganoron really appeared on the scene near the erupting volcano.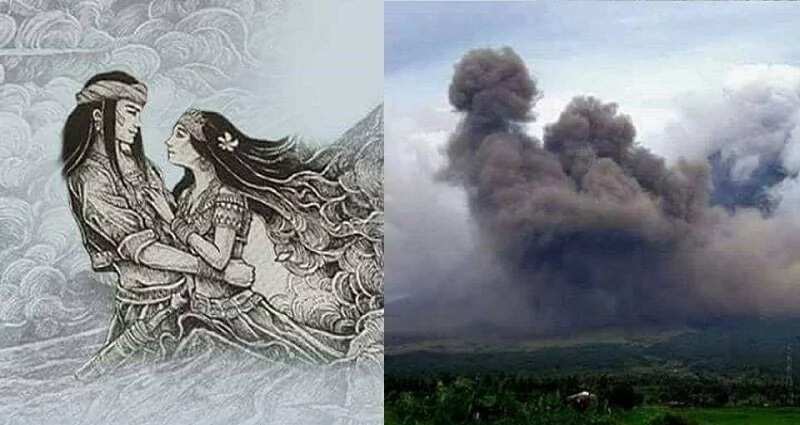 While some were amazed, some actually question its authenticity thinking that it might only be edited so it may appear similar to the picture of the two.
Facebook Page "Trending post" shared a video of the actual footage of the controversial "smoke".
"Ito yung footage na tunay talaga ang nangyari sa Mayon Volcano na nagpakita si Panganoron & Magayon. Marami kasi ang nagsasabi na EDITED." this was the caption of the video taken by Rey Reyes.
The post already gained almost 180,000 views.
It was believed that Mayon volcano was formed after the lovers Panganoron and Magayon died tragically in fighting for their love for each other over Patuga.
Some people believe that when Mayon volcano is restless, Magayon is being bothered once again by Pagtuga. They also believe that Pangaronon is embracing Magayon when the volcano is calm.
This is just one of the popular Filipino Legends specifically in Bicol where that volcano was formed.
Miracles can truly happen if we only put faith on it. Miracles of the Black Nazarene on KAMI YouTube channel
Source: Kami.com.ph