- Mocha Uson received the Thomasian Alumni Award for Government Service
- It was given by UST's Alumni Association Inc.
- Many students and graduates react
Mocha Uson has just received one of the highest awards that the University of Sto. Tomas Alumni Association Inc. (UST AAI) could give.
The Assistant Secretarry of Presidential Communications received the Thomasian Alumnia Award for Government Service on Sunday, January 21.
This didn't sit well with many graduates and students of the esteemed university, as based on the comments that they gave on social media.
In an Inquirer report, many Facebook users immediately commented on the photo after it was posted by The Varsitarian, the university's official student publication.
One strong comment called the act of the alumni association as "kadiri" or utterly disgusting. Such sentiment was expressed by Joy Marcial and Karlo Gino Magno.
Marcial posted, "Shame shame shame USTe!!!!! KADIRI!!!!!! Not a proud Thomasian right now."
Magno stated, "UST Alumni Assoc. kadiri kayo. Ito lang yata yong time na kinahiya kong Thomasian ako (This is the only time I'm ashamed to be a Thomasian),
Many of them felt ashamed of being a Thomasian because of the award bestowed by the university's alumni association to Uson.
One alumnus asked the association what criteria was used in giving Uson the award.
"The Varsitarian pa-follow up kung ano naging criteria nito (Please follow-up what the criteria were). As an alumnus, I deserve to know why," Migo Villa stated.
The UST Central Student Council quickly denounced the award by saying, "known to utilize her following to initiate blatant personal attacks against her critics and the government's, including students and members of the press, all under the guise of fake nationalism and freedom of speech."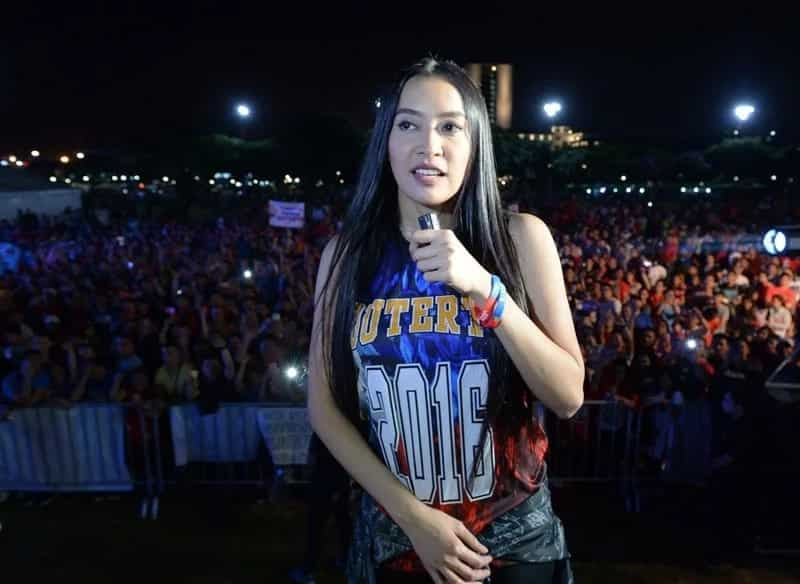 Mocha Uson has been appointed by President Rodrigo Duterte as Assistant Secretary of Presidential Communications.
She used to engage in movies and shows which engaged in indecent acts.
Uson graduated from the University of Sto. Tomas with a degree in Bachelor of Science in Medical Technology.
Who is the woman beside Maja Salvador? on Kami YouTube channel This video shows where the amazing Maja Salvador got her great looks and bod!
Source: Kami.com.ph